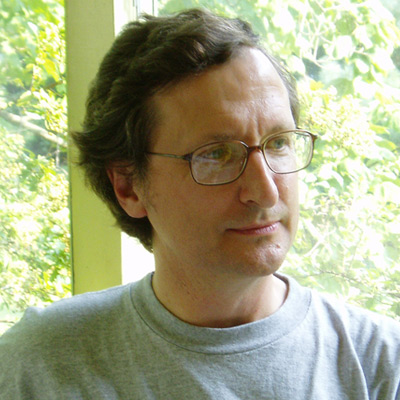 John E.
Cort
Professor of Religion
Professor of Asian and Comparative Religions
Judy Gentili Chair in International Studies
Biography
John E. Cort has degrees in South Asian Studies from the University of Wisconsin (B.A., 1974; M.A., 1982), and in the Study of Religion from Harvard University (A.M., 1984; Ph.D., 1989). He teaches our courses on religions of Asia, as well as comparative courses on issues such as environmentalism, art and human rights. He is also on the East Asian Studies, Environmental Studies and International Studies program committees, and regularly teaches courses that cross-list in these programs. John is a scholar of India, where he has lived for a number of years over the past four decades. Before entering graduate school, he worked as a community organizer on issues of disarmament and social justice in Washington, D.C. He also enjoys translating poetry from several Indian languages into American English
Degree(s)
B.A., M.A., University of Wisconsin; A.M., Ph.D., Harvard University
Research
Details
John's research focuses on the Jain traditions of South Asia, and religion, society, culture and history more broadly in western India, in particular Gujarat and Rajasthan. He has conducted extensive fieldwork in India. He is currently working on a book on north Indian Digambar Jain literary and devotional cultures in the early modern period, with the working titles of Naked Devotion. He is also researching Jain domestic shrines (known as ghar derasars) in Gujarat and Rajasthan, and in museum collections in the U.S. He is co-editing two projects: the Brill Encyclopedia of Jainism (with Paul Dundas, Edinburgh University, and Kristi Wiley, University of California—Berkeley), and Cooperation and Competition, Conflict and Contribution: The Jain Community, Colonialism and Jainological Scholarship, 1800-1950 (with Andrea Luithle-Hardenberg, Goethe Universität, Frankfurt am Main, and Leslie C. Orr, Concordia University, Montreal). His research has been supported by grants from the American Institute of Indian Studies, the American Philosophical Society, the Asian Cultural Council, Denison University, the Freeman Foundation, Fulbright-Hays, the Getty Foundation, the Mellon Foundation, and the National Endowment for the Humanities. He is very active in service to the profession. He is an elected member of the American Society for the Study of Religion. He has served as the Secretary of the Board of Directors of the American Institute of Indian Studies since 1998, and as a member of the Board of Trustees of the American Council on Southern Asian Art twice, in 2000 to 2003, and 2010 to 2014. He served as co-chair of the Steering Committee of the Religion in South Asia Section of the American Academy of Religion in 2008-11, and as co-chair of the Jain Studies Group of AAR in 2011-15.
Works
Publications
He has written, edited and translated the following books and special journal issues:
Framing the Jina: Narratives of Icons and Idols in Jain History. New York: Oxford University Press, 2010.
(With Lawrence A. Babb and Michael W. Meister), Desert Temples: Sacred Centers of Rajasthan in Historical, Art-Historical and Social Contexts. Jaipur: Rawat, 2008.
(Translator), Jagannātha Panditaraja, The Saving Waves of the Milk-White Ganga. Calcutta: Writers Workshop, 2007.
(Guest Editor), American Studies of the Jains. Jinamañjari 34:2 (October 2006).
Jains in the World: Religious Values and Ideology in India. New York and Delhi: Oxford University Press, 2001. Paperback edition 2011.
(Editor) Open Boundaries: Jain Communities and Cultures in Indian History. Albany: State University of New York Press, 1998. Reprint Delhi: Sri Satguru Publications, 1999.
(Editor) Kendall W. Folkert. Scripture and Community: Collected Essays on the Jains. Atlanta: Scholars Press, 1993.
(Translator) Bhartrhari, An Old Tree Living by the River. Calcutta: Writers Workshop, 1983.
Recent and forthcoming articles and chapters include the following:
"Bhakti as Middle Class Religion and Literature." John Stratton Hawley, Swapna Sharma and Christian Novetzke (eds.), Bhakti and Power: Social Location and Public Affect in India's Religion of the Heart. Seattle: University of Washington Press, forthcoming (2019).
"Jain Identity and the Public Sphere in Nineteenth-Century India." Vasudha Dalmia and Martin Fuchs (eds.), Religious Interactions in Modern India. New Delhi: Oxford University Press, forthcoming (2019).
"'No One Gives like the Guru': Devotion to the True Guru in Digambara Hindi Literature." Maya Burger and Nadia Cattoni (eds.), Early Modern India: Literatures and Images, Texts and Languages. Heidelberg: CrossAsia-eBooks, forthcoming (2019).
"'This is How We Play Holī': Allegory in North Indian Digambar Jain Holī Songs." Tyler Williams, Anshu Malhotra and John Stratton Hawley (eds.), Texts and Traditions in Early Modern North India, 196-218. New Delhi: Oxford University Press, 2018.
"Devotion at Home, Devotion in the Temple: Patterns of Jain Worship." Pratapaditya Pal (ed.), Puja and Piety: Buddhist, Hindu and Jain Art of India, 89- 115. Santa Barbara: Santa Barbara Museum of Art, 2016.
"The Architecture of Domestic Devotion: Digambar Home Shrines in Jaipur." Jaina Studies: Newsletter of the Centre of Jaina Studies 10 (2015), 31-34.
"God's Eyes: The Manufacture, Installation and Experience of External Eyes on Jain Icons." Corinne Dempsey and Tracy Pintchman (eds.), Sacred Matters: Material Religion in South Asian Traditions, 39-66. Albany: SUNY Press, 2015.
"Jain Perceptions of Nātha and Haṭha Yogīs in Pre-Colonial North India." International Journal of Jaina Studies (online) 11:4 (2015), 1-22.
"Making it Vernacular in Agra: The Practice of Translation by Seventeenthcentury Digambar Jains." Francesca Orsini and Katherine Butler Schofield (eds.), Tellings Not Texts: Singing, Story-telling and Performance in North India, 61- 105. Cambridge: Open Book Publishers, 2015.
"Singing the Seasons: Spiritual Songs of Bhūdhardās." Luitgard Soni and Jayandra Soni (eds.), Sanmati: Essays Felicitating Professor Hampa Nagarajaiah on the Occasion of his 80th Birthday, 119- 29. Bengalaru: Sapna Book House, 2015.
"When Will I Meet Such a Guru? Images of the Yogi in Digambar Hymns." Christopher Key Chapple (ed.), Yoga in Jainism, 191-209. London: Routledge Press, 2015.
"God Outside and God Inside: North Indian Digambar Jain Performance of Bhakti." Imre Bangha (ed.), Bhakti Beyond the Forest: Current Research on Early Modern Literatures in North India, 2003- 2009, 255-86. New Delhi: Manohar, 2013.
"'Today I Play Holī in My City': Digambar Jain Holī Songs from Jaipur." International Journal of Jaina Studies (online), 9:7 (2013), 1-50.
"Situating Darśan: Seeing the Digambar Jina Icon in Eighteenth and Nineteenth Century North India." International Journal of Hindu Studies 16 (2012), 1-56.
"History and Indology as Authoritative Knowledge: Debates about Jain Icons in Colonial India." Brian Hatcher and Michael Dodson (eds.), Trans-Colonial Modernities in South Asia, 137-61. London: Routledge, 2012.