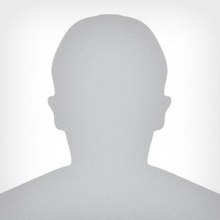 Isis
Nusair
Biography
Isis Nusair, Associate Professor of Women's Studies and International Studies at Denison University. She has earned a Master's degree in International Peace Studies from the University of Notre Dame, and a doctorate in Women's and Gender Studies from Clark University. She teaches courses on transnational feminism; gendered migration, feminism in the Middle East and North Africa; and gender, war and conflict.
Isis previously served as a researcher on women's human rights in the Middle East and North Africa at Human Rights Watch and at the Euro-Mediterranean Human Rights Network. She is currently working on two book projects. The first focuses on the impact of war and displacement on Iraqi women refugees in Jordan and the USA, and the other on gendering the narratives of four generations of Palestinian women in Israel from 1948 until the present. She is the co-editor with Rhoda Kanaaneh of Displaced at Home: Ethnicity and Gender among Palestinians in Israel. She is a contributor to the Encyclopedia of Women and Islamic Cultures and the Encyclopedia of the Modern Middle East and North Africa. She serves on the editorial committee of the Middle East Report and is a member of Jadaliyya's DARS team.
Degree(s)
M.A., University of Notre Dame; Ph.D., Clark University
Research
Details
Commentary:
Talking to the Media about Veiling in the Middle East

By: Isis Nusair, Associate Professor of International Studies & Women's Studies, Denison University


At a time when Arabs and Muslims are becoming the ultimate "enemy others," how are we to talk about Islam and particularly Muslim women to the media? What happens if our quotes are misrepresented or taken out of context, and what if they are used to reinforce the same biases we aim to counter? How are we to deal with online media when racist websites can, with a click of a mouse, draw on our "quotes" to reinforce their own hateful agendas? It is part of our role as academics and educators to engage in public discourse. Yet, is talking to the media becoming too risky? 


I have had unfortunate reason to consider these questions. I was contacted early in the fall semester of 2009 by Theodore May, an American journalist who writes for the Global Post, about veiling in Egypt. In the past, I have usually avoided talking about these issues to the media because of its historic sensationalist representations of Arab and Muslim women. However, May asked intelligent questions and seemed serious about studying 
the subject from all its angles. I suggested the names of people he could contact and naively expected him to share the final draft of his article with me. I emphasized during our phone conversation that writing about the veil is very complex and laden with colonial, Orientalist, and stereotypical representations of both Islam and Arabs. I also said that Muslim women veil for a variety of reasons. These could be religious as well as economic or to protect themselves from sexual harassment in the public sphere. When talking about economic reasons, I emphasized the issue of class and how some young women cannot afford designer clothes when attending college. Therefore, wearing the veil could also be about income levels in addition to a variety of other factors.


The resultant story had little to do with the words I provided to the writer. The only quote attributed to me in May's article, published online in the Global Post on September 14, 2009, ("Some Women Find Egypt a Colder Place") was: " 'Some women can't afford 2 million dresses,' said Isis Nusair, a professor of women's studies at Denison University in Ohio, 'and wearing the hijab is cheap.'
"

Not only is May's quote sensationalist, selective, and misrepresentative of what I said and the nuances in which I presented my argument, it also is now featured on the Islamophobic website "Bare Naked Islam - It isn't Islamophobia when they really are trying to kill you.
"

In my attempt to contact the Post and complain about the quote attributed to me, I received the following response from the editor, Barbara Martinez: "What Theo did was not cherry-picking, but choosing the most interesting and lively quote for an 800-word overview of the topic, the only thing Dr. Nusair said that he hadn't heard from other sources. Had she not said anything original, he would not have quoted her at all. The story itself puts the quote into context and presents the veil issue as complex." The editor's implication was that I should feel grateful to have been quoted. "Grateful" hardly describes my reaction.


I am hesitant to conclude that the right solution is to avoid talking to the media. There is abundant misinformation in my field of study, concerning women in the Middle East and North Africa, and I'm sure the same is true for those who concentrate on areas all across the academic curriculum. I'd like to think that if we, as academics, spoke out more frequently in public arenas on issues of importance, then perhaps the charade of misinformation could be lifted. But how are we to feel comfortable speaking out when digital proliferation practically guarantees that an irresponsible use of our words will live forever online and might even be used to bolster ignorance? Is there a tyranny of silence brought about by the threat of misrepresented ideas? How many dedicated scholars refuse to share their expertise in the public media because it's just not worth it? These are the questions that I'll be thinking about next time the phone rings and it's a reporter calling.
Works
Publications
"Negotiating Identity, Space and Place among Iraqi Women Refugees in Jordan." Doing Research in Conflict Zones: Experiences from the Field. Eds. Dyan Mazurana, Karen Jacobsen, and Lacey A. Gale.  Cambridge: Cambridge University Press, 2013: 56-77.
"The Cultural Costs of the 2003 US-led Invasion of Iraq: A Conversation with Art Historian Nada Shabout." Feminist Studies, 39 (1), 2013: 119-148. full text
"Permanent Transients: Iraqi Women Refugees in Jordan." Middle East Report 266, 2013: 20-25. full text
"Gendering the Narratives of Three Generations of Palestinian Women in Israel."  Displaced at Home: Ethnicity and Gender among Palestinians in Israel. Eds. Rhoda Kanaaneh and Isis Nusair. New York: SUNY Press, 2010. 75-92. 
"Introduction" (with Rhoda Kanaaneh)  Displaced at Home: Ethnicity and Gender among Palestinians in Israel. Eds. Rhoda Kanaaneh and Isis Nusair. New York: SUNY Press, 2010. 1-18. 
"Gender Mainstreaming and Feminist Organizing in the Middle East and North Africa." Women and war in the Middle East. Eds. Nadje Al-Ali and Nicola Pratt. London: Zed Books, 2009. 131-157. 
"Gendered, Racialized and Sexualized Torture at Abu-Ghraib." Feminism and War: Confronting U.S. Imperialism. Eds. Robin Riley, Chandra Mohanty, Minnie Bruce Pratt. London: Zed Books, 2008.  179-193. 
"The Integration of the Human Rights of Women from the Middle East and North Africa in the Euro-Mediterranean Partnership" (with Rabea Naciri). Denmark: Euro-Mediterranean Human Rights Network, 2003.
"Gendered Politics of Location: Generational Intersections." Women and the Politics of Military Confrontation: Palestinian and Israeli Gendered Narratives of Dislocation. Eds. Nahla Abdo and Ronit Lentin. London: Berghahn Books, 2002. 89-99. 
"Women and Militarization in Israel: Forgotten Letters in the Midst of Conflict." Frontline Feminisms: Women, War, and Resistance. Eds. Marguerite Waller and Jennifer Rycenga. London: Routledge, 2001. 113-128.