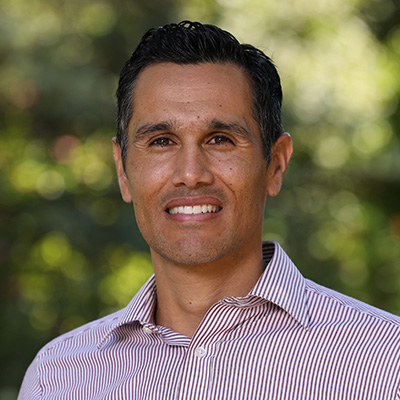 Dimitrio
Martinez
Visiting Assistant Professor
Assistant Men's Tennis Coach
Biography
Dr. Martinez enters his second year as Visiting Assistant Professor in the Department of Health, Exercise, and Sport Studies. He also serves as the Big Red's Assistant Men's Tennis Coach. His current roles at Denison include:
Teaching and advising undergraduate students within the Department of Health, Exercise and Sport Studies major
Engaging in scholarly activities at the intersection of physical health and exercise, movement behavior, and sport
Supporting the Department of Athletics & Recreation with coaching, recruiting, and fundraising
Prior to Denison, Dr. Martinez earned numerous academic and athletic accolades, such as Student-Athlete of the Year, ITA Arthur Ashe Leadership & Sportsmanship Award, Sweet 16 berth, and Tennis Team Captain at Texas Tech University.
Through his postgraduate education, teaching, and research training in Exercise and Sport Sciences at Texas Tech University and Florida International University, he obtained a solid foundation in kinesiology, with a practical approach in key physiological, psychological, and behavioral responses to exercise and physical activity. Through a U.S. Department of Education grant, he worked collaboratively with departmental faculty in addressing and reducing health disparities, such as overweight and obesity, in historically disadvantaged neighborhoods in the city of Lubbock, TX. He developed and implemented motor skill curriculum and instruction for structured physical activity and character development among disadvantaged populations in service learning programs.
In addition, Dr. Martinez has pursed scholarship in the area of motor learning research, specifically understanding the role and types of feedback along with optimal practice methods influencing motor skill acquisition and human performance.
As a faculty member of HESS, it is his goal to continue contributing to the Department's ongoing growth and scholarly profile and to engage students in meaningful educational opportunities through sound teaching, mentoring, and strong research collaboration which result in a transformational undergraduate experience at Denison.
Dr. Martinez and his wife, Sofia, are natives of Saltillo, Mexico, and have three children, Dimitrio, Mariana, and Sarah.
Degree(s)
PhD in Curriculum & Instruction: Exercise and Sport Sciences, MS in Physical Education, BA in Economics & Political Sciences
Learning & Teaching
Courses
HESS 201 - Fundamentals of Health and Exercise
HESS 202 – Applied Anatomy
HESS 301 – Psychology of Sport
HESS 390 – Motor Learning and Control
HESS 390 – Lifetime Motor Development
Academic Positions
Visiting Assistant Professor
Assistant Men's Tennis Coach
Research
The scope of my research has been broad and multidisciplinary by exploring variables that not only enhance the efficacy of learners' motor skills, but look to inform best teaching and learning practices in educational and exercise science settings.
Details
Having an athletic and coaching background, I am fascinated with the study of variables that can lead to improved motor and athletic performance. One of my research programs have examined the influence of attentional focus instructions and feedback on psychomotor and cognitive outcomes.
Another area of research I have pursued has been the teaching of thinking skills by institutions of higher education.