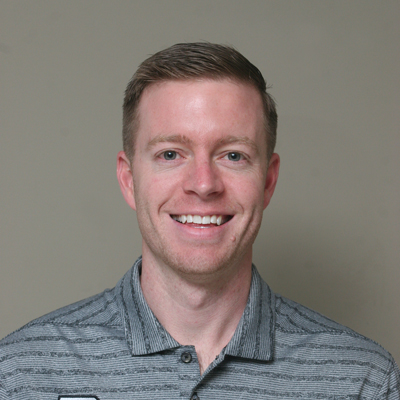 Chris
Sullivan
Assistant Professor
Head Men's Basketball Coach
Biography
On March 10, 2020, Chris Sullivan became Denison's 21st head men's basketball coach in the 121-year history of the program. Sullivan takes over for Bob Ghiloni who announced his retirement after 18 seasons leading the Big Red. Sullivan recently completed his ninth season as an assistant coach and his fourth year as associate head coach. In 2017, he was named to the National Association of Basketball Coaches Under Armour 30 under 30 list highlighting the top men's basketball coaches in the nation under the age of 30.
Since his arrival in the 2011-12 season, the Big Red have won a North Coast Athletic Conference Tournament title, which earned the program it's first automatic bid to play in the NCAA Tournament; won a program-record 22 games in a season, earned top-25 and top-10 national rankings, made the NCAC Tournament semi-finals five times and won 120 games. He has coached two all-region players in Dimonde Hale and Jett Speelman.
Sullivan accepted the lead assistant coaching position at Denison after a stellar career at Wittenberg University. He was named to the D3hoops.com All-American team in 2011 where he set the program and conference record for 3-pointers made in a season (120). He is one of 20 All-Americans produced by Wittenberg. He scored 1,090 points in his collegiate career and is Wittenberg's career leader in 3-pointers made (241). Sullivan graduated from Wittenberg in 2011 with a degree in Sport Management.
Sullivan comes from a family of coaches as his brother, Kevin, is currently the lead assistant at Emory University; Brian, is the Director of student-athlete development for Davidson College's men's basketball program, and his father, Greg, is the Director of the Positive Coaching and Leadership Masters program at the University of Missouri.
A native of Upper Arlington, Ohio, Chris currently resides in New Albany with his wife, Kellen.
Degree(s)
B.A. Wittenberg University; M.A. Ohio University