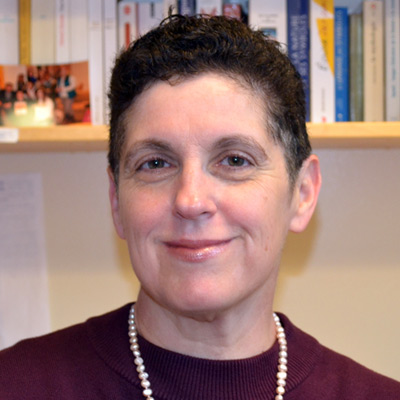 Christine
Armstrong
Biography
When I started my college studies, my professional path was quite clear: I would become a professor of English in France. But life has a way to bring wonderful and unforeseen opportunities leading me to this small liberal arts college where I have enjoyed sharing my love for the French language, literature, and culture.
For each French course I teach my main objectives are to help my students develop their linguistic skills as well as a deeper cultural and literary appreciation for the French-speaking world, which will in turn allow them to become more mindful individuals who will enjoy communicating with people from 32 countries. Every speech act is a cultural act, every literary text is a cultural and ideological artifact which must be examined from various perspectives, critiqued, deconstructed in order to discover its subtleties and sometimes its contradictions. Therefore, I encourage my students to engage in this multi-faceted learning and to reassess their gender-, class- and nation-centered views and expectations.
My latest courses examine French gastronomy as an instrument of religious, political, and colonial power. Issues of national, social, and sexual identity are often at the center of my literature courses.
Since my teaching is vastly informed by my research, you will not be surprised to learn that I have written on food symbolism in literary texts, identity issues of marginalized characters in fictions from the Middle Ages and the 20th Century, and teaching grammar through fairy tales. Fascinated by French novelist and Literature Nobel prize winner André Gide's works, his fictions remain at the core of my literary analyses. My two current projects entail a translation into English of Gide's farce Les caves du Vatican, and a manuscript on food as a social marker of ostracization in Gide's fictional works.
I have served on many university-wide committees. I am especially interested in enhancing student residential and academic life. Particularly involved in extracurricular activities, you will find me chatting at our weekly conversation group (café francophone), cooking with our French students in our Language and Culture House, playing pétanque, and attending the Richmond Film Festival (in Virginia) with some of our students.
Degree(s)
Licence, University de Franche-Comte; M.A., Miami University; Ph.D., Cornell University