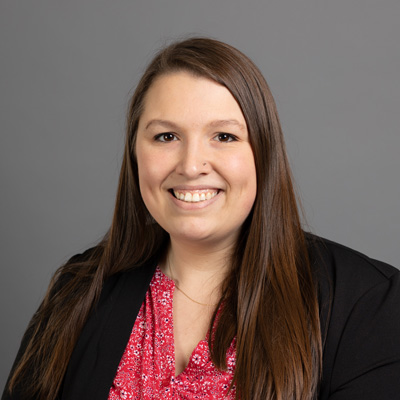 Ashley
Metzger
Biography
My continued dedication to Fraternity and Sorority Life has stemmed from my motivation to build a transformative membership experience for students through their collegiate and alumni membership. I became a fraternity/sorority professional because I am passionate about the value that membership can add to a student's lifelong experience. I am excited to serve the CLIC as the Fraternity and Sorority Life advisor, to promote and facilitate meaningful fraternal experiences!
My prior professional experience includes campus programming, leadership development & programs, and fraternity and sorority life. I earned my Bachelor of Arts degree in Art History and Master of Education degree in Higher Education Administration from The University of Akron.
I am originally from northeast Ohio, and am a dedicated Cleveland fan! In my free time I enjoy reading, traveling, gardening, spending time with family and friends, and volunteering as an international officer for my sorority.
Degree(s)
B.A., The University of Akron; M.Ed., The University of Akron