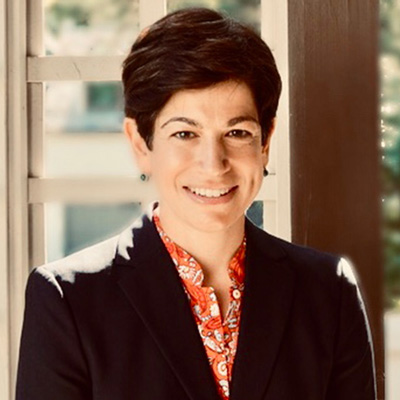 Alexandra
Schimmer
Biography
Alexandra Schimmer serves as the chief legal officer for the university, coordinates Denison's legal affairs, and provides advice and counsel to Denison's president, executive officers, faculty, and staff. Schimmer is an accomplished lawyer with extensive higher education, private practice, and public service experience, including more than 15 years serving as legal counsel to universities.
Prior to her work at Denison, Schimmer served The Ohio State University as deputy general counsel. Previously, she served as Solicitor General for the State of Ohio. As Solicitor General, she conducted all of the state's appellate litigation, briefing and arguing dozens of cases in the U.S. Supreme Court, the federal appeals courts, and the Ohio Supreme Court, and advising the governor, attorney general, and state agencies on a broad range of legal issues. In this role, Schimmer also represented all of Ohio's public universities and regularly advised university presidents, trustees, and other leaders on higher education issues.
After attaining her law degree at Yale, Schimmer clerked for federal judges in New York and Ohio before becoming a litigator with the Vorys law firm in Columbus, where she represented Fortune 500 companies and nonprofits, including colleges and universities, and devoted significant time to civil and criminal pro bono work.
Schimmer then joined the Ohio Attorney General's office, serving first as the Chief Deputy Solicitor General and then as Solicitor General, the state's chief appellate lawyer.
Schimmer holds an undergraduate degree at Princeton. As a Fulbright Fellow in England, she earned a Master of Philosophy from Cambridge University, and received her law degree from the Yale Law School.
Degree(s)
B.A. Princeton University, M.Ph. Cambridge University, J.D. Yale Law School