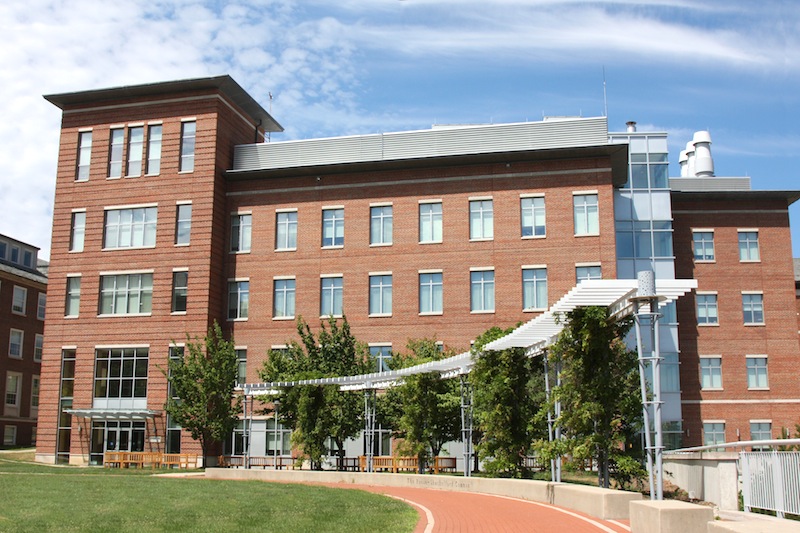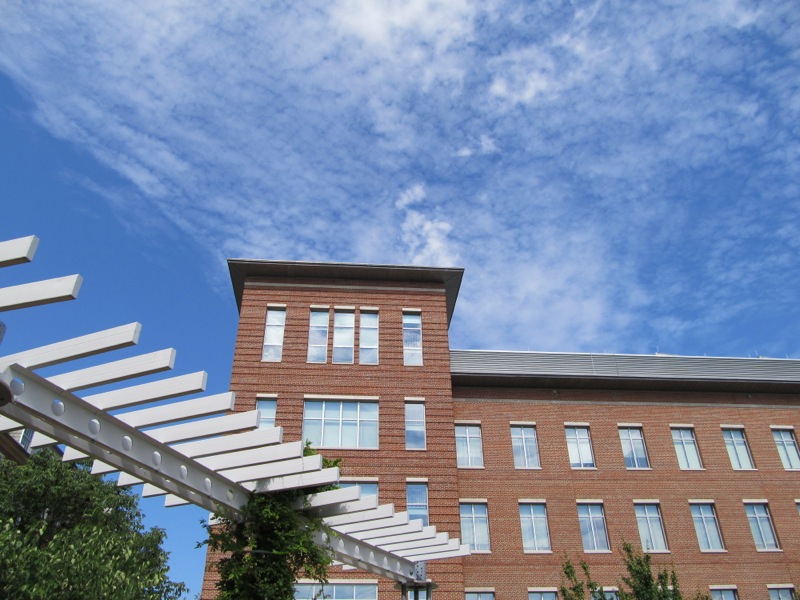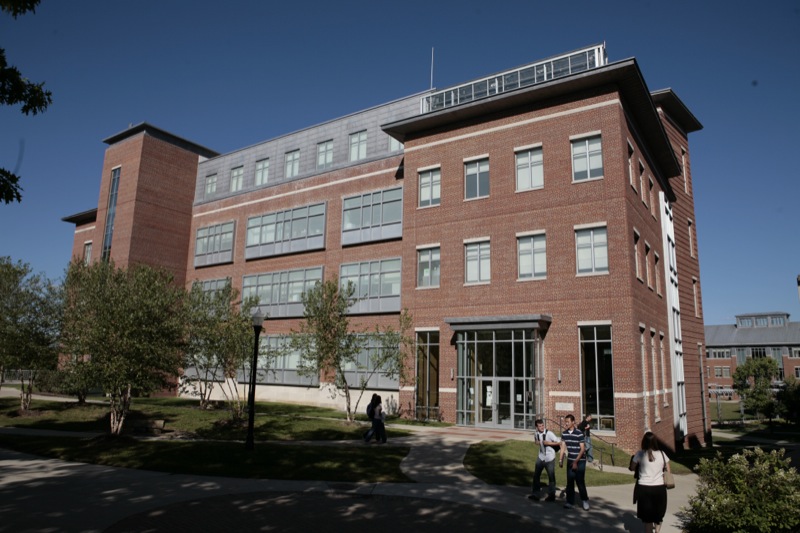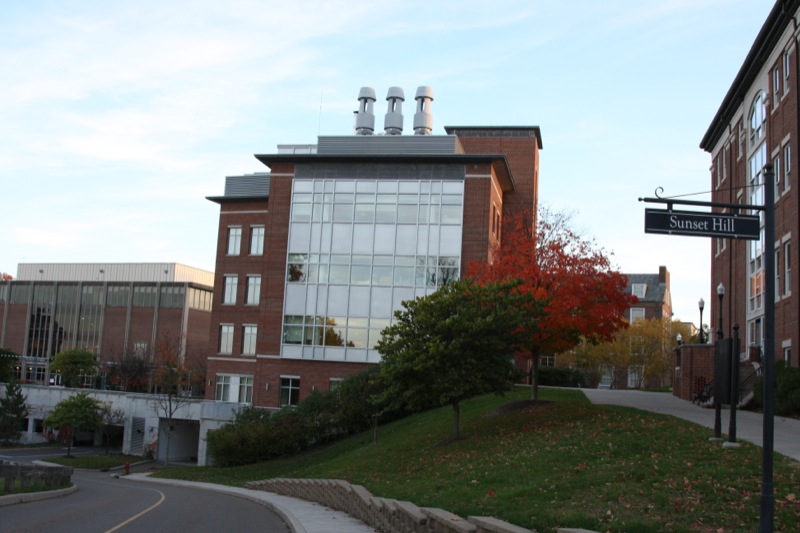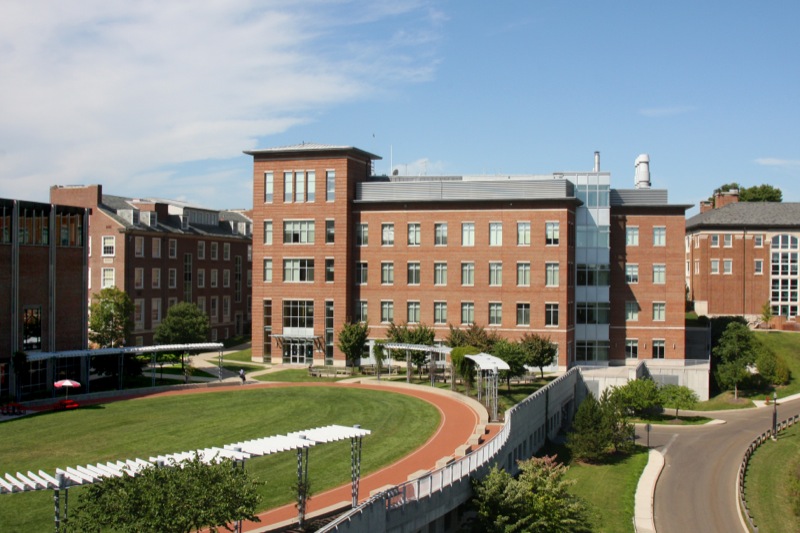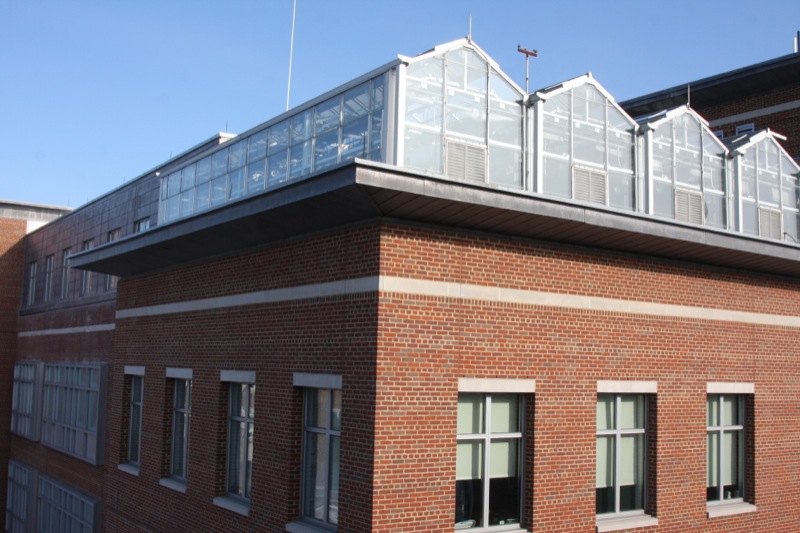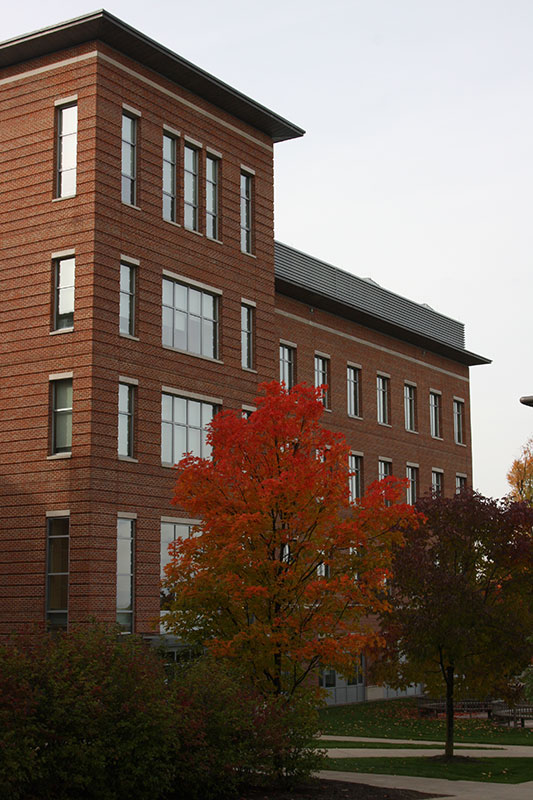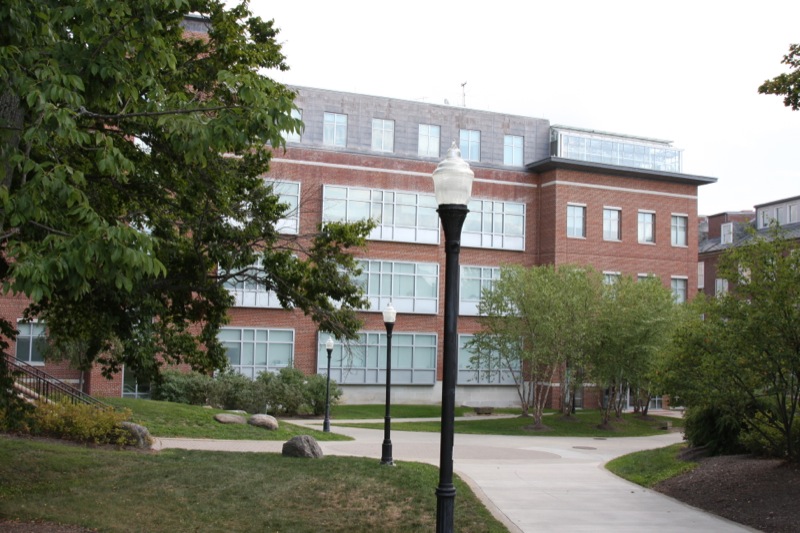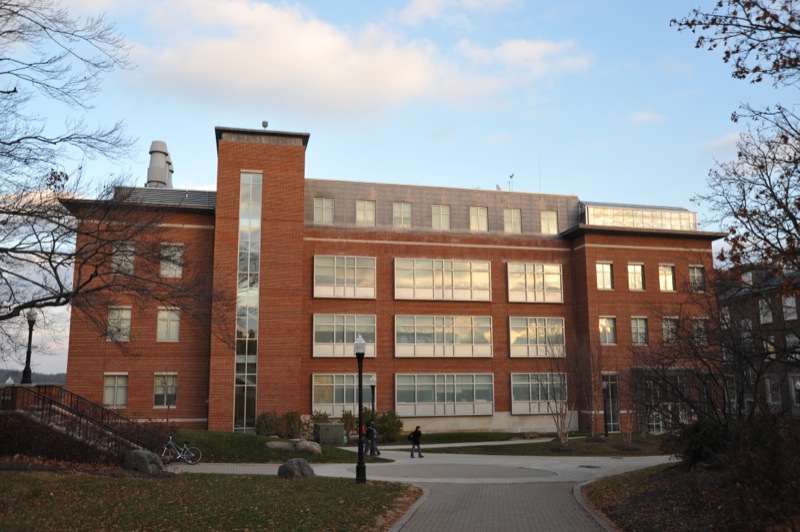 More about

Talbot Hall of Biological Science

Part of the 2003 expansion of the academic quad, the Samson Talbot Hall of Biological Science occupies the western side of the Campus Common and was designed by Graham Gund Architects of Cambridge, Mass. Its name honors Denison's fifth president and the former Talbot Hall, an early building on campus that stood on the current site of Knapp Hall for nearly 100 years. The advances in molecular biology and biochemistry that are part of the modern curriculum are reflected in the building's laboratories, which also are designed to facilitate faculty/student research projects. Among its multiple laboratories is one designed to facilitate research by those with disabilities, and one available to students after normal hours. The greenhouse has four chambers to create four separate climate conditions; the air exchange system replaces all air in the building once every hour during the building's active hours. Conversation nooks with spectacular views of the Granville hills were created using ash wood from trees removed for the expansion of the academic quadrangle. Stones on the adjacent Campus Common patios came from the Pennsylvania farm of the building's donors, James '64 and Vanita Oelschlager.
Directory
View the departments, offices, programs, services, and faculty with offices located in Samson Talbot Hall of Biological Science.
See Denison A-to-Z »
Departments, Offices, Programs & Services