Designer/Architect
Sims, Cornelius and Schooley with William Gehron
Style Details
Georgian Colonial style.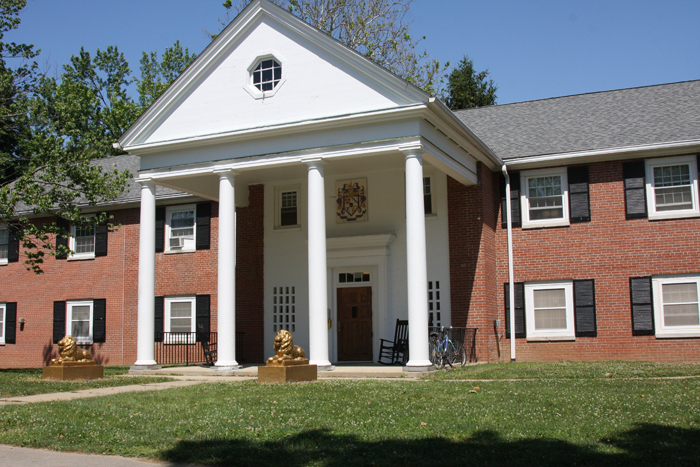 Formerly the Sigma Alpha Epsilon House, it's named for Malcom Moshier '37 and James Huchison '33. Both were lifelong supporters of the college—each endowing student scholarships—and active mentors to generations of Denison's SAE chapter.
More about

Moshier-Huchison House

The architects of the building are Sims, Cornelius and Schooley with William Gehron. The design is Georgian Colonial style, and Moshier-Huchison was built to house the fraternity Sigma Alpha Epsilon in 1952.