Designer/Architect
The architect was Gilbert Seltzer, and the contractor was the A.M. Higley Co. of Cleveland.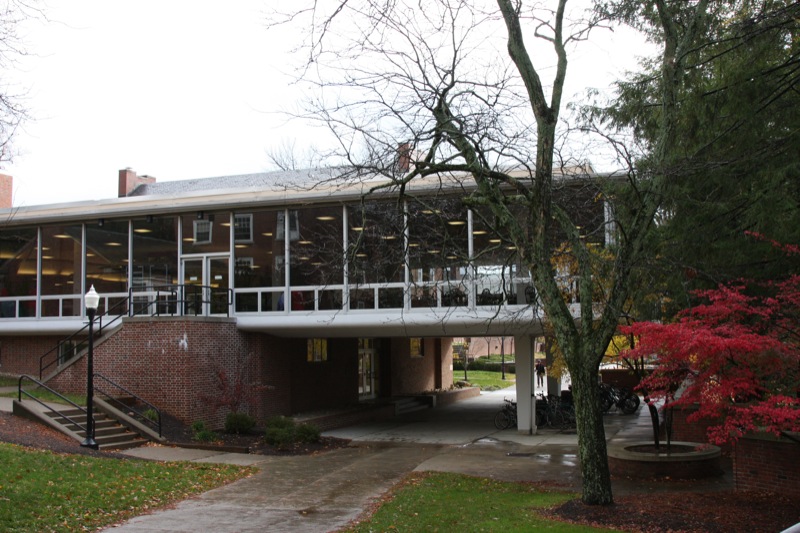 More about

Curtis Dining Hall

Construction of the new dining hall was begun in June 1966, to be built in conjunction with the New Men's Dorm, now known as Shorney Hall. However, priority had to be given to the residence hall so that students could move in the fall of 1967. There were also labor strikes at the time, so the dining hall was put on hold and wasn't completed until its opening in April 1968.

Curtis served as the men's dining hall, as Curtis East and West as well as Smith and the new Shorney were all men's dorms. It featured cafeteria-style service except for dinners and Sunday noon when the tables were set with white cloths, silver, and glassware and served by a staff of waiters.
Directory
View the departments, offices, programs, services, and faculty with offices located in Curtis Dining Hall.
See Denison A-to-Z »
Departments, Offices, Programs & Services
Faculty & Staff