Designer/Architect
Gilbert Seltzer, campus architect upon the death of William Gehron
Style Details
Red brick and stone in a modified Georgian Revival style.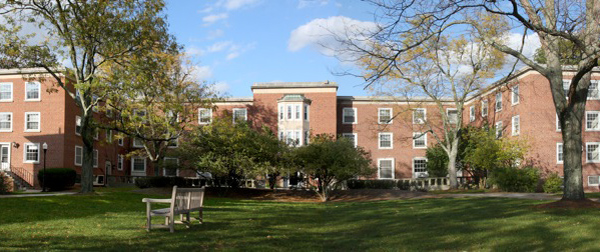 Sitting at the far end of the East Quad, Crawford was built for first-year women in 1960, when that part of campus was still known as the Women's Quad. Today, it's Denison's largest residence hall, housing nearly 300 students.
More about

Crawford Hall

Crawford Hall was built by Gilbert Seltzer, campus architect upon the death of William Gehron. The design is a modified Georgian Revival style made from red brick and stone. The building is dedicated to Frederick C. Crawford, trustee, 1944-1994.