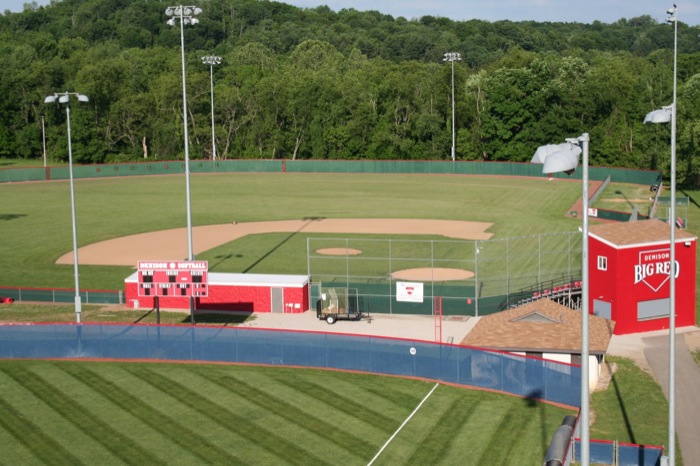 As our second-oldest team (one year behind football), Big Red baseball has been a Denison tradition since 1890. Denison's Baseball Field has several times served as the home of the North Coast Athletic Conference Championship Series.
More about

Baseball Field (Big Red Field)

In 2006, four 75-foot television quality lights were installed at the field, making it one of the top college baseball venues in the state of Ohio. In addition to the lights, a new press box and concession stand were built in 2007, and 160 chair-back seats were installed behind home plate and down the left field line.