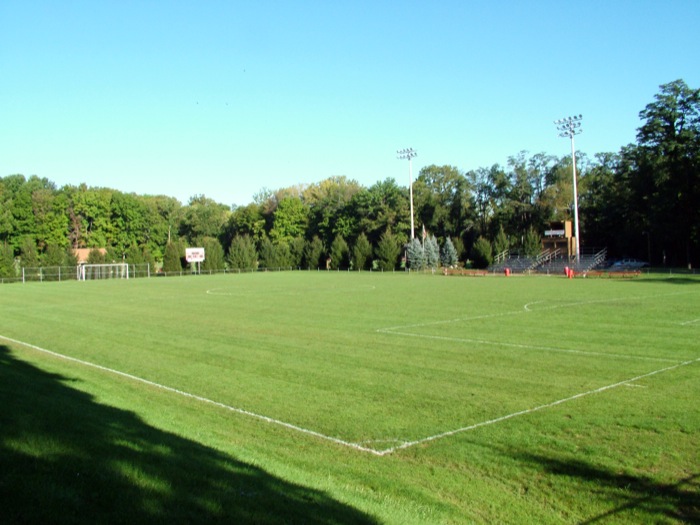 The field honors former coaches Ted Barclay and Ferris "Tommy" Thomsen. Barclay coached swimming, golf, tennis and soccer, producing 28 All-Americans over 35 years. Thomsen coached DU lax to a 255-97 record for 25 years and contributed to the sport.
More about

Barclay-Thomsen Field

Barclay-Thomsen Field is named for former Denison coach and athletic director, Ted Barclay and former men's lacrosse coach and professor, Tommy Thomsen.