Denison Today and Tomorrow
For generations, Denison has provided students a life-shaping education that unlocks their potential to be the architects of their lives. This starts with world-class academics taught by our talented and dedicated faculty and extends across our beautiful campus, where students grow through their experiences in arts, athletics, and organizations.
It's all tied together by the lifelong friendships our students form with each other.
Every time you give to Denison, you honor all the people, experiences, and places that prepared our graduates for the lives they now lead. And you help shape and enrich the journey for the next generation of Denisonians — providing an educational experience that leads them to their best lives.
Below is a glance at what you have helped create through your support of the 2021-2022 Annual Fund as a Denison donor.
---
Honoring Denison's legacy while building the Denison of the future is a collaborative effort that would not be possible without our alumni, families, and friends. It is your generosity and commitment that make every experience on The Hill possible — from eye-opening classroom discussions about current events to NCAC championships to the friendships forged in the early morning hours of places like Curtis, Shaw, and Smith.
These might just look like numbers, but they translate into a distinctly Denison experience for every student and demonstrate the devotion of our community, for which we are forever grateful.
Total Dollars
In Fiscal Year 2022, gifts to the Denison Annual Fund totaled an all-time record of
$7,893,005
Total Donors
In Fiscal Year 2022, donors supporting the Denison Annual Fund totaled another record of
7,864
Total Volunteers
The total number of individuals volunteering their time and efforts on behalf of Denison was
1,033
Denison students and their families are exceedingly grateful for your thoughtful and kind support. And our faculty, staff, and administrators are equally appreciative of your compassion and generosity.
---
A passion for academic innovation
65 academic programs. 9:1 student-faculty ratio. One-on-one high-level research with faculty mentors.
In recent years, Denison's faculty have used generous gifts to create innovative and responsive academic programs grounded — always — in the liberal arts. These programs, including global commerce, data analytics, global health, financial economics, and journalism, give today's students relevant opportunities to explore, understand, and influence the world that awaits them.
In addition, your gifts have helped faculty create hands-on educational experiences outside the classroom. This year, you helped support initiatives such as the Reporting Project — a nonprofit storytelling platform for journalism students to gain real-world reporting experience. You helped fund domestic and international travel opportunities for students and faculty in Earth and Environmental Science so they can explore concepts and issues in the field. And your support helped send senior art majors to New York City to explore galleries and museums with their faculty.
Certainly, these experiences enhance our students' on-campus education, but they also give students opportunities to develop close bonds with each other and with our faculty and mentors. We know the impact of those relationships extends far beyond Commencement.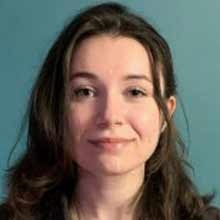 Darya Hamin '23
Major
Philosophy
Hometown
Amherst, Mass.
"I absolutely love the philosophy department at Denison. I've had the privilege to study with fantastic faculty mentors — Mark Moller, Sam Cowling, Steve Vogel, Jonathan Maskit, and Barbara Fultner. I was indescribably excited to pursue this research over the summer under the mentorship of Professor Zachary Joachim. I'm so happy that I get to be on this journey and can't wait to see where it takes me."
A campus culture immersed in the arts
The Eisner Center for the Performing Arts. Studio equipment. Visiting  artists.
Everywhere you look at Denison, you'll see the influence of the arts. Dancers, musicians, filmmakers, theatre makers, and visual artists have always had a home here. Donors support arts programming, resources, and experiences that make Denison the ideal choice for highly talented students who want to explore, nurture, and master their craft in a liberal arts setting.
In 2021-22, Denison welcomed back public audiences as pandemic restrictions were eased. The Michael D. Eisner Center — home to the Departments of Music, Theatre, and Dance, as well as the Denison Museum — hosted 97 public performances, with another 13 programs held in Swasey Chapel, for a total of 8,239 attendees. The Department of Studio Art held numerous exhibitions, including the traditional Senior Art Show, which was installed in the Denison Museum. Cinema held its 46th Annual Film Festival, highlighting students' final projects, and took a group of students to Los Angeles to learn firsthand about the film industry. These performances, exhibitions, and exploratory experiences are all supported by your generous gifts.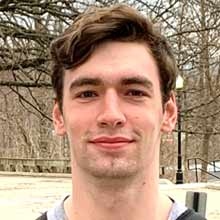 Jon Powell '23
Major
Cinema
Hometown
Buffalo, N.Y.
"Filmmaking is the core of my life, and I know that I could never be happy if I weren't creating. At Denison, I have focused on improving my technical skills and honing my craft. I have learned to express the particular themes and concepts I am interested in exploring in my work. Denison also provided me with the foundation by which I was able to apply and be accepted to the Film and TV School of the Academy of Performing Arts in Prague."
A commitment to the student experience
Student wellness. Residence halls. And yes, fun.
The concept of "student life" at Denison goes well beyond residence halls. From orientation and tutoring to spiritual life and campus leadership to wellness programming and Bandersnatch events, your gifts enhance every step of the Denison journey.
You help support The Denisonian — our oldest student organization — a student-run newspaper that shares campus insights and updates and develops critical thinkers and sharp writers. You keep alive the comedy streak of Burpee's Seedy Theatrical Company, the nation's oldest collegiate improv group. And through your gifts you continue to build on the success of Red Frame Lab, where students participate in immersive workshops, pitch competitions, alumni entrepreneur summits, and more while exploring and developing their entrepreneurial skills.
Our focus on student life experiences creates a supportive community that allows students to explore new interests and fully develop their potential — and your gifts make it all possible.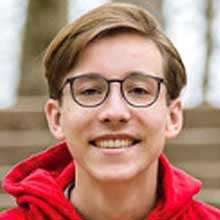 Noah Estevez-Curtis '25
Major
Education
Hometown
Columbus, Ohio
"The most important part of my Denison experience so far has been the relationships I have found here. I am constantly engaged with driven peers who challenge me intellectually and push me to work harder. I am surrounded by professors who are kind and connect with their students."
Athletics for thinking people
26 varsity athletic programs. 165 NCAC championships. 6 national championships.
In the 2021-22 academic year, eight Denison teams won NCAC championships, including baseball (which hosted regionals for the first time in program history); men's lacrosse; men's swimming & diving; men's tennis; women's tennis; volleyball; women's soccer; and women's golf. Men's cross country, men's track & field, and men's tennis all sent individuals to nationals.
Your contributions backed those victories through equipment, staff, and training — even helping to offset costs for our teams to travel as prices for fuel and accommodations rose throughout the country. Denison donors also supported 105 national scholar-athletes representing 15 sports.
In addition, your gifts support staff professional development opportunities, including the new Assistant/Early Career Coach Mentorship Program and programming in the new Knetzer Family Institute for Development Through Sport, which ensures student-athletes gain transformative leadership experience during their time at Denison.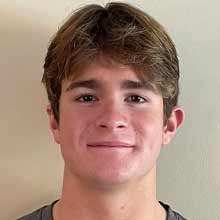 Connor Brown '25
Majors
Financial Economics and Mathematics
Hometown
Cleveland, Ohio
"One of the reasons I chose Denison was for their outstanding swim team. I have been swimming competitively since I was 6 years old and have always loved the water. However, I can honestly say that the team camaraderie on Denison's swim team is unlike anything I have ever experienced. I have loved every second of this past season with the team."
Best-in-class career-launch programs
A great four years. And even better years to follow.
Positioning graduates to thrive in their personal and professional lives after they leave The Hill has long been Denison's goal, and in recent years donor support has helped us deepen and bolster those efforts.
Your gifts have helped us evolve our career initiatives to a university-wide focus on career exploration, preparation, and launch. At the core of this work is the Knowlton Center for Career Exploration, through which we have launched Career Communities to help students explore career options; the downtown Columbus-based Denison Edge to help students close gaps in skills and experiences needed to compete for internships and jobs; and a comprehensive employer relations program.
You've also supported programming and staff for the Red Frame Lab, a hub for entrepreneurship, and the Lisska Center for Intellectual Engagement, which has allowed Denison to become a top Fulbright-producing institution and gives students opportunities for paid one-on-one research, international research, and postgraduate fellowships.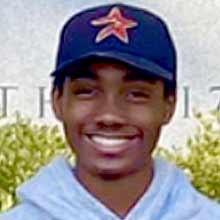 Derek Siriboe '24
Major
Economics
Hometown
Takoradi, Ghana
"Outside of academics and soccer, Denison helps me explore my career interests. I have been involved in four Denison Edge Programs: Pillars of Wall Street, Marketing Credential, Finance & Accounting Credential, and Logistics & Supply Chain Management Credential."
Generous financial aid for students with need
Meeting full demonstrated need. Increasing access and affordability.
We believe that every student who earns admission to Denison can meet our rigorous academic demands, and that each one should be able to afford an undergraduate education here. Generous need-based aid for low- and middle-income families is largely funded by Annual Fund gifts from loyal and supportive alumni, family, and friends. Through these contributions, Denison can guarantee that 100% of every student's demonstrated financial need is met — a distinction that fewer than 2% of colleges nationwide can claim. Thanks to Denison donors, and in partnership with top local, regional, and national organizations such as A Call to College, I Know I Can, and QuestBridge, Denison is able to attract and enroll the most competitive students from around the world.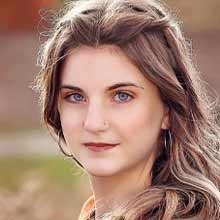 Katie Weber '23
Major
Psychology
Hometown
Newark, Ohio
"Your generous donation has given me the opportunity to attend a school as amazing as Denison, where I have the chance to follow my passions. Being able to attend Denison is something that I never take for granted because I know how truly lucky I am to be here. I hope my experiences on this campus and the work that I do make you proud."
---
Looking Forward
Thanks to your gifts to the Annual Fund, Denison is well-positioned to flourish in the future. This campus is a magnificent and memorable place, and the curricular and co-curricular programs are practical, imaginative, and among the best in the country.
Your generosity allows the university to uphold its aspirational vision and values. And your contributions support Denison's worthy mission to inspire and educate students to become autonomous thinkers, discerning moral agents, and active citizens of a democratic society.
Thank you for supporting the Denison Annual Fund!