There will be a memorial service for Dr. Davis from 11 a.m. to 1 p.m. on Thursday, March 15, at the Nest in Slayter Hall, third floor.
---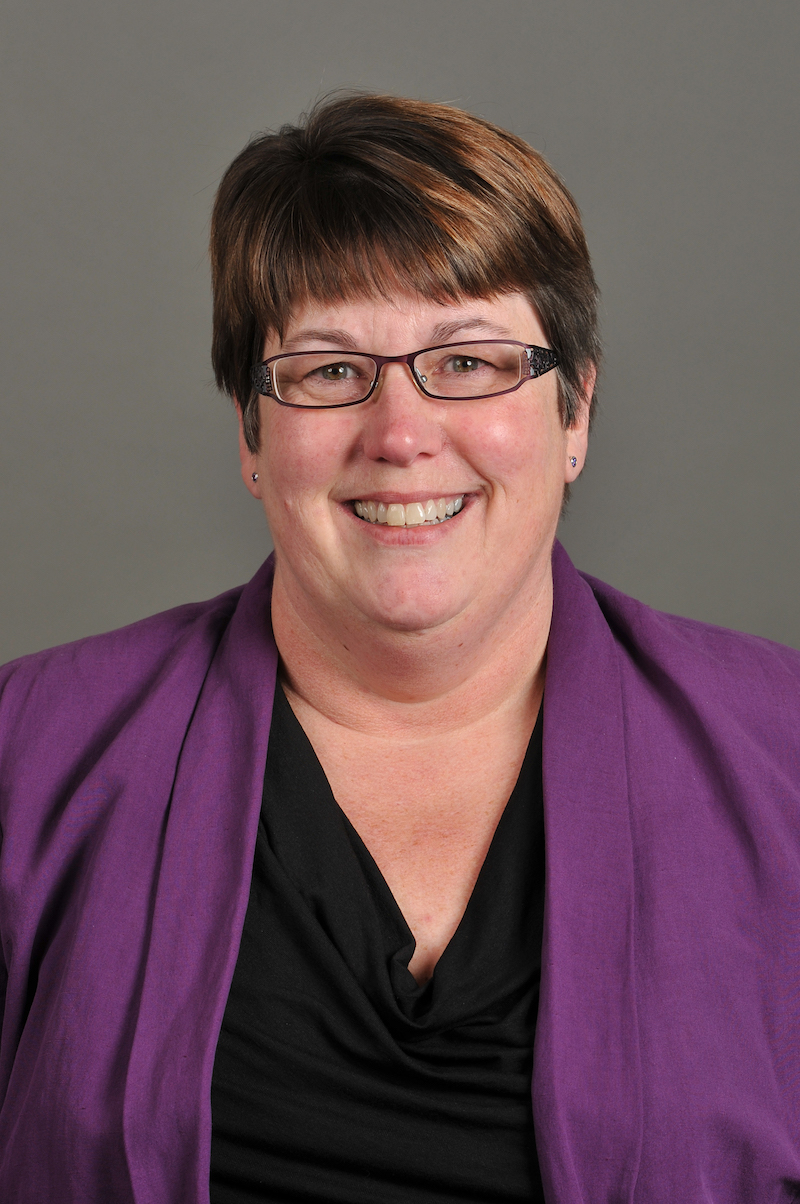 The college has learned of the passing of Sue Davis, William G. Bowen Distinguished Professor, associate professor of Political Science and former chair of the department, and former director of the Off-Campus Study Program.
Davis was a fierce intellectual, a straight-talker, a lifelong learner, and a great friend to many. As a political science professor, she wanted her students to look beyond their points of view and understand the global forces that connect and affect people. As the director of Off-Campus Study, Davis wanted every student to have the opportunity to study off campus, to see the world in person, and engage with and learn from different people and cultures. She established Denison's partnership with the Global Liberal Arts Alliance and other international partnerships in places as varied as Ashesi in Ghana, Flame in India, Lingnan in Hong Kong, and AUP in Paris, fostering an exchange of students, faculty, and ideas that enriched all.
Davis believed that teaching is both an art and a skill, and that students deserve the very best instruction. She was instrumental in reviving the Teaching Matters program, and she chaired the task force that led to the creation of the Center for Learning and Teaching. She was an energetic proponent of any effort she took part in, and her efforts continue to bear fruit on campus today. As chair of the Academic Affairs Committee, she oversaw a new course grid and the inauguration of Denison Seminars, a program that brings faculty together across disciplines and gives more students the opportunity to study off campus.
The first woman to be tenured in the Department of Political Science, Davis was a stalwart supporter of female leadership on campus, serving as mentor and confidante to many female faculty and inspiring many in their classrooms and in their leadership.
A member of the Denison faculty since 2002, Davis earned bachelor's and master's degrees from the University of Nevada, Las Vegas, and a doctorate from Emory University. She published two books, Trade Unions in Russia and Ukraine:1985-1995 and The Last Frontier: The Russian Far East, and numerous articles on topics related to the post-Soviet countries.
An expert on the Ukraine, Russia and ethnic conflict, Davis had lived for a time in Ukraine and Russia, and she traveled substantially throughout those countries and Georgia, Croatia, Belgium, Denmark, Azerbaijan, Germany, Poland, and the Czech Republic. In addition to her teaching at Denison, Davis was an adjunct faculty member at the U.S. Air Force Special Operations School at Hurlburt Field, Fla.
Davis cared deeply about her students, her colleagues, Denison, and her family. She leaves behind her children, Nick and Val Reed, and her brother Mike Davis, as well as a legacy of working to achieve the very best, both individually and in the larger world.