Health, exercise, and sport study (HESS) majors have the flexibility to structure their courses in the ways that best support them in their career goals. HESS majors are successful in a huge variety of fields. In this series, our graduates share their stories.
HESS grad Val Province '19 reflects on her time as a member of the women's basketball team, her favorite HESS class and being a lifelong learner in her work.
Playing on the women's basketball team definitely provided the most memorable moments overall, especially my first year when we received the program's first at-large bid into the NCAA tournament.
Additionally, working in the strength and conditioning room and the athletic training room with other varsity sports teams, plus working in athletic field maintenance gave me a vast experience within the sports world and helped me decide what area I enjoyed best and wanted to pursue for my career.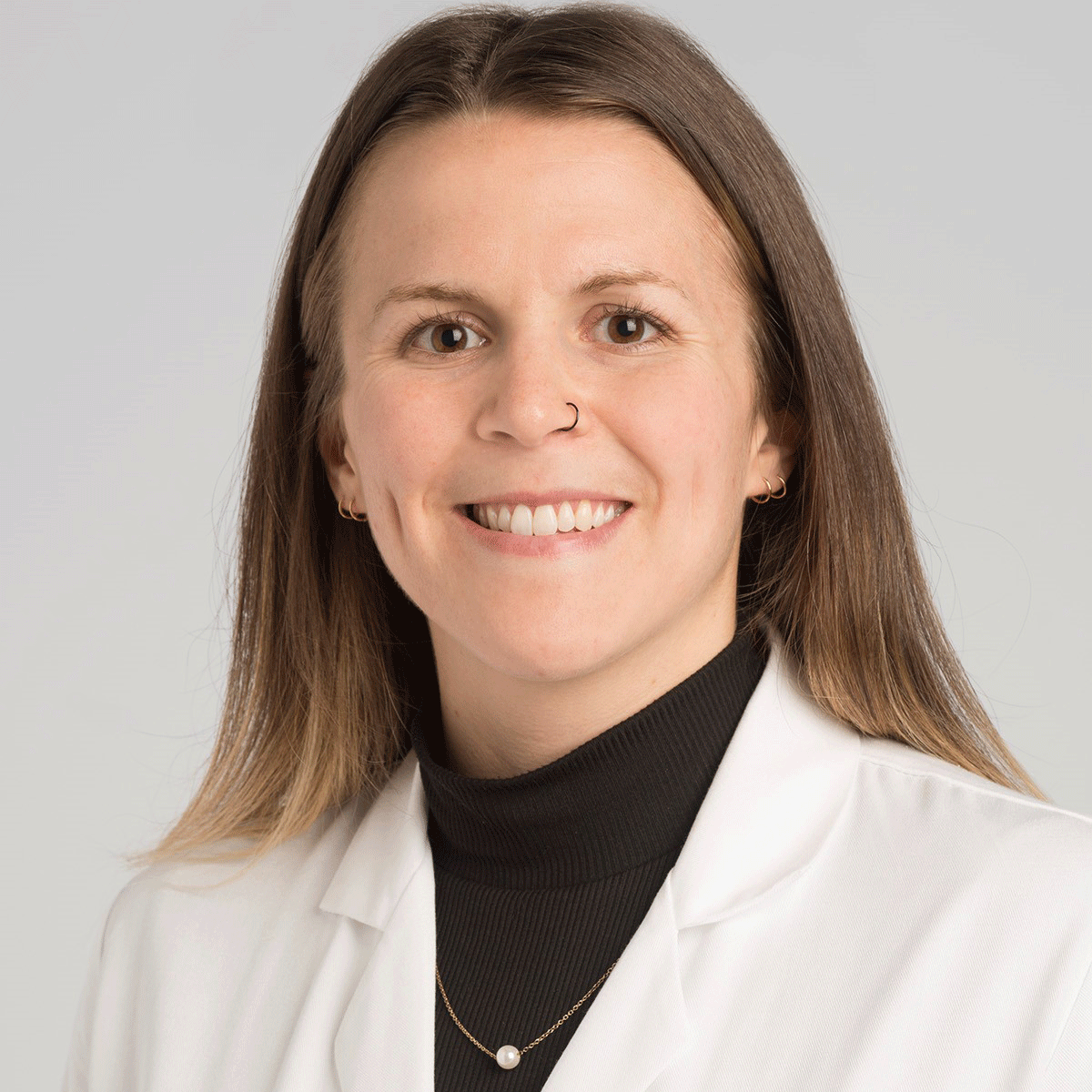 Why did you choose to major in HESS?
I chose HESS because it gave me a lot of options on what I could study and career goals. I knew I loved sports and science, but I've always been someone who wasn't sure "what I wanted to be when I grow up."
The broad range of HESS classes allowed me to explore many options in the sports world and ultimately choose what field I wanted to continue my education in.
What has life been like after graduation?
Life after graduation has been very busy and eventful. I moved to North Carolina for three years to get my master's of science degree at Appalachian State University. Then I worked at Wake Forest Baptist Health Hospital as a clinical research coordinator. I moved back to Ohio in 2022 and work at The Cleveland Clinic as a clinical research coordinator in the Department of Cardiology and Metabolic Sciences.
My current role is very exciting because I continuously work on different projects and with different doctors, so I get a lot of experience and am constantly learning new aspects of research and healthcare.
Working at The Cleveland Clinic has definitely been the biggest highlight since graduation. CCF is ranked as the #1 hospital in the US for heart care, and I am working and learning from one of the most experienced heart failure cardiologists in the clinic. The experience and knowledge I am obtaining is invaluable for furthering my career.
I also coach JV basketball at a local high school, which is an awesome opportunity to stay in the basketball world and mentor young girls.
How did your time at Denison prepare you for your current role?
My time at Denison taught me the importance of networking both within your field and in similar fields. This aided me in graduate school when I switched my concentration from strength & conditioning to research, and in my current role working on many projects in other departments and under many different investigators.
My basketball experience helps me add different perspectives to the coaching staff I work with and allows me to not only be a better coach for my players but help the ones who wish to pursue college basketball with that process.
Were there any HESS courses or experiences that been applicable to what you are doing now?
Therapeutic Modalities was my favorite HESS class. It helped me with my clinical care skills and how I interact with patients and study participants.
What words of advice would you give current HESS majors?
I would recommend having a minor in an area closer to your main interest (biology for sports science/healthcare, communications for sports media, data analytics for sports statistics, etc.) to strengthen your resume for future careers/education, and to maximize your education and experience at Denison University.