Health, exercise, and sport study (HESS) majors have the flexibility to structure their courses in the ways that best support them in their career goals. HESS majors are successful in a huge variety of fields. In this series, our graduates share their stories.
HESS grad Neal Austria '20 reflects on his time at Mitchell Center where he took classes, worked in the training center, and made lots of friends.
"My classmates and I would spend hours down in Mitchell studying for HESS exams — and the first couple of hours wouldn't be the most productive because we would be messing around.
We eventually found focus and studied our tails off. I made some of my closest friends through those tough study session times and realized that friends who struggle together, stay together. I also can't help but reflect on the fun times had down in the training room.
The athletics training staff at Denison did a tremendous job balancing work and play and I admired that about them. From fun "questions of the day" to spark conversation, to covering presentations about conspiracy theories, vibes were always immaculate down there and I always enjoyed being around them.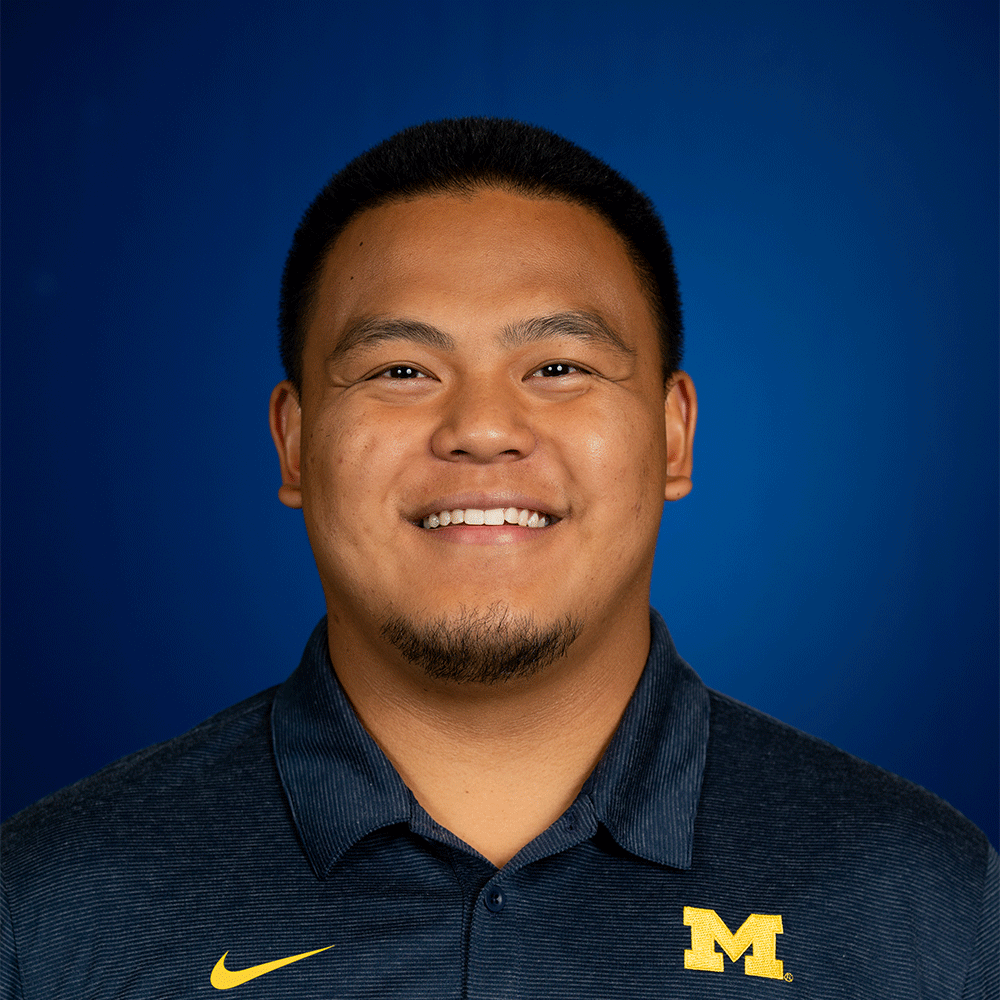 Why did you choose to major in HESS?
Coming to Denison, I was uncertain about what I wanted to pursue but I knew I wanted to stick around sports. Initially I thought I was going to pursue sports psychology. However, I really enjoyed everything I learned in a GE requirement, "Intro to Athletic Training."
I chose to take more and more HESS classes. Doing so, I started to develop a passion for the combination of sports and athletic medicine. As I took more classes within HESS and picking the brains of our athletic trainers at the time, I grew a deeper appreciation for the work they do and saw myself pursuing the same career.
What has life been like after graduation?
Life after graduation has been quite the journey. I pursued my master's in athletic training and experienced a wide variety of clinical experiences taking me to Ohio, Michigan, and even Tennessee.
Currently I am an athletic training intern for the football team at the University of Michigan. After transitioning to grad school, I was constantly setting goals for myself to achieve — and stay motivated towards attaining those goals. It has been an awesome experience learning from the staff here and working with such a great group of student athletes. You can feel the motivation some of these players have and it makes you want to bring the same energy to work to try everything you can to get them back on the field. (I know Dr. Bennett will be reading this so beating OSU will for sure be one of the highlights I take away from this.)
How did your time at Denison prepare you for your current role?
From a clinician's perspective, my time at Denison definitely helped with my transition into graduate school. I feel like I was a step ahead compared to some of my classmates and I owe all that to my wonderful professors at Denison.
There were obviously some concepts that were new since I was digging deeper into all things athletic training but when it came to anatomy, physiology, and kinesiology, I felt as if majority of it was a review from undergrad.
In other regards, stepping into the real world comes with having to learn from mistakes but I believe the other classes that encompassed HESS helped me have the right perspective and mindset to overcome those challenges.
Were there any HESS courses or experiences that been applicable to what you are doing now?
I would say all the HESS courses I took have been applicable to what I have been doing now. From the "Health and Exercise" standpoint, as well as the "Sport Studies" portion, I have been able to pick out things from memory to apply to what I am doing now. My attitude is always to stay on point and having the right mindset when talking to the student athletes during tough rehab or treatment.
What words of advice would you give current HESS majors?
Everyone has their own journey—enjoy and trust the process of finding yours and don't compare it with others.