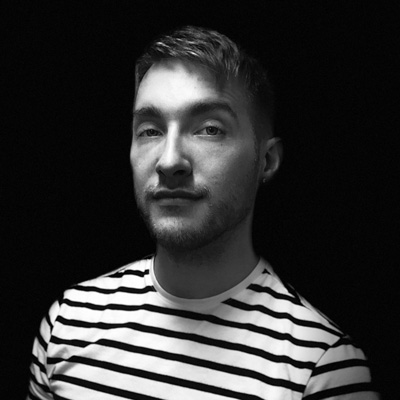 Zachery S.
Meier
Biography
Zachery S. Meier's music has been commissioned and performed by musicians and ensembles from around the United States. His commissions have come from a large variety of solo musicians to large ensemble works, including his most recent commission Meraki for a consortium of ensembles. Other commissions include Transfuse for French Horn and Electronics for Anna Marshall, Azure Roads for Tuba and Piano for Chris Dickey, and Carbon White for Solo Marimba for Christopher Whyte. Many thanks also go to the ensembles that have given him the opportunity to work with and perform his music; The Ho Chi Minh Ballet Orchestra, Washington State University Wind Ensemble, University of Iowa's Symphony Band, University of Iowa's Center for New Music Ensemble, George Mason University Wind Symphony, Cincinnati Conservatory Wind Orchestra, and many others.
Zachery credits his wonderful mentors, David Gompper, Josh Levine, Gregory Yasinitsky, Danh Pham, Scott Blasco, Ryan Hare, and Justin Rubin for his achievements in both his music and academic work. He has also had the pleasure of learning and engaging with many respected composers such as Marcos Balter, Andrew Boysen, Mark Camphouse, Ching-chu Hu, Nathan Daughtrey, Timothy Mahr, Kevin Walczyk, and others.
Zachery has received regional and national recognition for his compositions. In 2017, Meier was selected to participate in the National Band Association's Young Composers & Conductors Mentor Project, inviting him to participate in the rehearsal and performance of his wind ensemble work, Reigniere, with the United States Air Force Band. He was also named the 2015 Washington Idaho Symphony Composition/Concerto Competition winner and provided a spotlight artists segment on Minnesota Public Radio's Spotlight Regional Artists Series in 2015.
In 2016, Zachery was inducted into the Honorary Tau Beta Sigma National Band Sorority for his accomplishments while attending Washington State University, along with his membership in ASCAP, SCI, and NACUSA. He currently lives in Granville, OH serving as a visiting instructor in the music department teaching courses in theory, composition, and queer studies. Along with writing as a freelance composer and performing in the Christine Burke Ensemble with his colleagues, Zachery also enjoys graphic and interior design with small accomplishments in both fields.
Degree(s)
B.M. University of Minnesota, M.A. Washington State University, Ph.D. (ABD) University of Iowa
Research
Details
My music tries to blur the lines between sculpture, abstract painting, and organized sound. Where these three mediums mix, intersect, create dialog, and influence each other is where my current compositional exploration has brought me.
Music and the environment has also been an interest to my work within the last 3 years. I have mediated my exchange with music and the environment through composition on works for large ensemble (wind ensemble) to smaller chamber work (string quartet). The integration of environment as a physical identity had originally inspired superficial elements of structural organization and sonic material, but within my recent work, it has evolved and developed into interacting and creating music based on personal cognition and memory of the environments I visit. This growth has also guided my developed in the sonic material I work with; engaging more with the extended contemporary techniques of instruments as the primary voice in which I explore.
Works
Publications
In a Dream for unaccompanied bassoon; Published by Trevco Music Publishing, 2014
Azure Roads for tuba and piano; Published by Cimarron Music Press, 2015