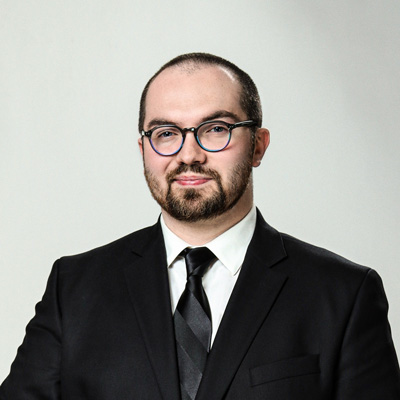 Riley
Conley
Affiliated Studio Instructor - Trumpet
Biography
Riley Conley currently serves as the Instructor of Trumpet at Denison University, where he directs the trumpet studio and trumpet ensemble. Prior to joining the university, he earned a Bachelor of Music degree at Baldwin Wallace University, and a Master of Music degree at The Colburn School. His primary teachers are Jack Sutte and James Wilt.
Mr. Conley is an orchestral musician in the Cleveland area and has performed with the Firelands Symphony, the Ashland Symphony, the Wooster Symphony, with members of The Cleveland Orchestra in a sacred music series, and can be heard on the 2018 album New Pocket by Cleveland-based band Runaway Brother. He has been fortunate to work with esteemed conductors Esa-Pekka Salonen, Valery Gergiev, Rossen Milanov, Rafael Payare, Robert Spano, and Patrick Summers. In 2018, Mr. Conley won Honorable Mention for the ages 19-25 category in the Ictus International Trumpet Competition.
Summer engagements include performing with the Lake Tahoe Music Festival Orchestra, as well as fellowships at the National Music Festival, the Aspen Music Festival, the Chosen Vale International Trumpet Seminar, and the Pierre Monteux School. His additional former teachers include Raymond Mase, Kevin Cobb, Micah Wilkinson, John Brndiar, and Robert Dolwick.
An avid composer of trumpet literature, Riley wrote his first work, Three Miniatures for Solo Trumpet (recorded by Jack Sutte) in 2018. He is currently working on a book of twenty lyrical etudes, to be published by the end of 2021.