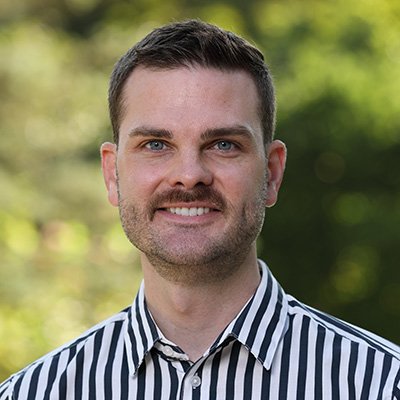 Peter
Graff
Visiting Assistant Professor
Biography
With a Ph.D. in Musicology along with key scholarly residencies, publications, and high-profile internships, Peter Graff brings a well-informed and deep understanding of music history to Denison. Peter is a Visiting Assistant Professor in the Department of Music and currently teaches a wide variety of courses including History of Rock 'n' Roll, Introduction to World Music, and Film Music and Sound among others.
Peter's research examines musical representations of ethnic and racial identity in American culture, particularly in film, theater, and popular song. His work has been supported by grants and fellowships from the American Musicological Society and appears in such places as Grove Music Online, Film History, and Notes: Quarterly Journal of the Music Library Association.
Peter has held scholarly residencies at both the Penn State Institute for the Arts and Humanities as well as the Baker Nord Center for the Humanities at Case Western Reserve University. Prior to teaching at Denison, Peter held internships at the Rock & Roll Hall of Fame Library & Archives as well as the Library of Congress Music Division, and taught at Cleveland State University and Case Western Reserve University.
Degree(s)
B.M., Concordia College; M.A., Penn State University; Ph.D., Case Western Reserve University