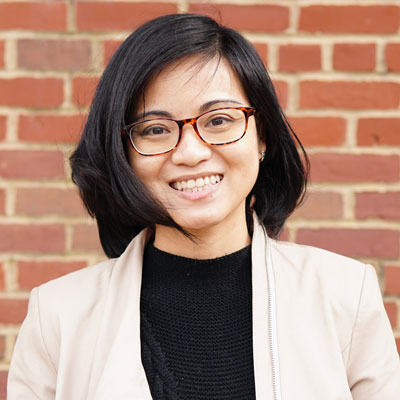 Nhu
Truong
Biography
Nhu Truong is an Assistant Professor in the Department of Politics and Public Affairs at Denison University. She is also a Mansfield-Luce Asia Scholars Network Fellow (2022-), a Rosenberg Institute Scholar (2022-2024), and a Center for Khmer Studies Senior Research Fellow (2022-).
Dr. Truong's research examines the repressive-responsive parameters of autocracies and democracies, repertoire of social contention, party and state formation, and political legitimation, with an area focus on Northeast Asia and Southeast Asia. She is completing a book manuscript on how China and Vietnam have responded to social unrest caused by land expropriation. Her work has appeared in the Journal of East Asian Studies, Problems of Post-Communism, and in edited books and policy studies, including Stateness and Democracy in East Asia and State of Land in the Mekong Region. Dr. Truong further engages with current policy and contemporary affairs in Asia through public commentaries on New Mandala and FULCRUM.
Prior to joining Denison University, Dr. Truong was a Postdoctoral Associate in the Council on Southeast Asian Studies at Yale University, a Shorenstein Postdoctoral Fellow on Contemporary Asia at Stanford University, a Young Southeast Asia Fellow selected by the Southeast Asia Research Group (SEAREG), and a New Faces in China Studies Fellow held at Duke University. She has previous experience in policy research and international development with the EastWest Institute, the Asia Foundation, and the Environmental Development Action in the Third World.
Degree(s)
PhD in Political Science, McGill University; MPA in International Development Policy & Management New York University, Robert F. Wagner Graduate School of Public Service; MA in Asian Studies, University of Texas at Austin; BA, Kenyon College