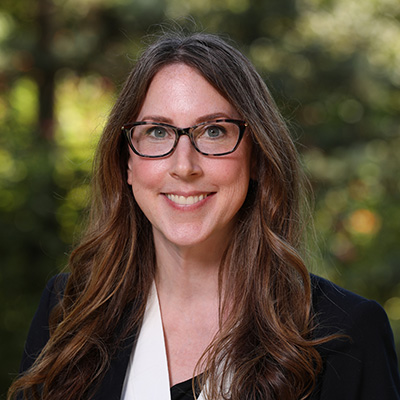 Lori
Kurtzman
Director of Editorial & Creative Content
Biography
Lori Kurtzman joined University Communications in late 2021 and oversees the department's content team, which includes a designer, writer, social media manager, and multimedia producers.
She is passionate about the power of great storytelling. A graduate of the journalism program at the University of Wisconsin-Eau Claire, she spent 15 unpredictable years as a reporter for newspapers in Kansas, Michigan, and Ohio, including the Cincinnati Enquirer and the Columbus Dispatch. She won several awards for her writing, among them the 2016 Features Writer of the Year for Gatehouse Media.
Over the years, she's profiled hundreds of fascinating people, including war veterans, wrestlers, world leaders, musicians, animal trainers, octogenarian roofers, and the occasional three-legged cat. She once unsuccessfully attempted to chase down the world's largest hairball (it was on tour with the other giant hairballs).
In 2016, she brought her love of storytelling to higher education as a director of advancement communications at the Ohio State University. She later worked as a brand journalism editor in Ohio State's Office of Marketing and Communications and a senior content specialist at the Ohio State University Wexner Medical Center. In 2021, she graduated with an MBA from Ohio State's Fisher College of Business.
Degree(s)
MBA, The Ohio State University, 2021; BA, Journalism, University of Wisconsin-Eau Claire 2000