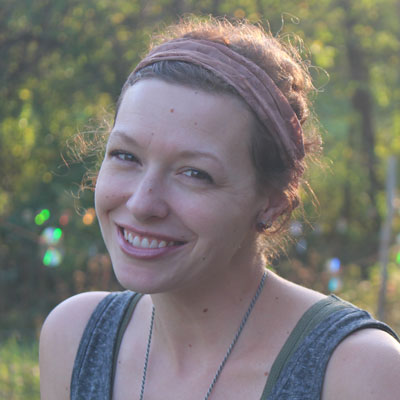 Kimberly
Byce
Biography
In her role as Homestead Coordinator, Kim serves as a first point of contact for homesteaders, as well as a liaison between the Homestead and other areas of campus. From facilitating the application process and providing structure for the Homestead Seminar, to attending weekly meetings with the homesteaders and working closely with members of the Homestead Advisory Board, Kim strives to support the current "homies" while honoring the Homestead's history and continuing to advance its mission.
Prior to starting at Denison in spring 2017, Kim was a writer and editor for several publications including Columbus Monthly and the Columbus Visitors Guide. She transitioned to marketing at The Ohio State University in 2008, focusing on email communication, fundraising, event promotion, web content management and digital strategy. She draws on these experiences to think creatively about increasing knowledge of and interest in the Homestead.
In 2014, Kim and her family moved from Columbus to Granville, to a lot that borders the Homestead. With work just a short walk away, Kim is thrilled to be part of a program as unique as the Homestead, and believes wholeheartedly in the socioenvironmental principles that guide daily life there.
Degree(s)
B.A, The Ohio State University