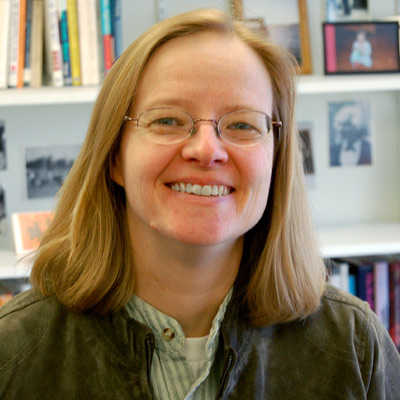 Karen
Graves
Professor
Chair of Educational Studies
Biography
Karen Graves (University of Illinois, Urbana-Champaign, B.S. 1981, M.Ed. 1988, Ph.D. 1993) is Professor and Chair in the Department of Education at Denison University. She began her career as a mathematics teacher at Effingham (IL) High School. Professor Graves teaches courses in history and philosophy of education, queer studies, and educational policy. Her research addresses twentieth-century schooling in the United States with a focus on gender and sexuality, and legal policies concerning education. Her most recent book, And They Were Wonderful Teachers: Florida's Purge of Gay and Lesbian Teachers, was awarded a 2010 Critics Choice Book Award from the American Educational Studies Association. Other publications include Girls' Schooling during the Progressive Era: From Female Scholar to Domesticated Citizen (Garland, 1998) and the co-edited volume, Inexcusable Omissions: Clarence Karier and the Critical Tradition in History of Education Scholarship (Peter Lang Publishing, 2001), with Timothy Glander and Christine Shea.
Professor Graves is a Past President of the History of Education Society and a former Vice-President in the American Educational Research Association, Division F: History and Historiography. She was honored to hold the Charles and Nancy Brickman Distinguished Service Chair at Denison from 2010 to 2013. In 2013 Graves was recognized as a recipient of the Education Alumni Association Distinguished Alumni Award at the University of Illinois.
Karen Graves is a lifelong St. Louis Cardinals fan with collegial respect for Cubs fans.
Degree(s)
B.S., M.Ed., Ph.D., University of Illinois, Urbana-Champaign