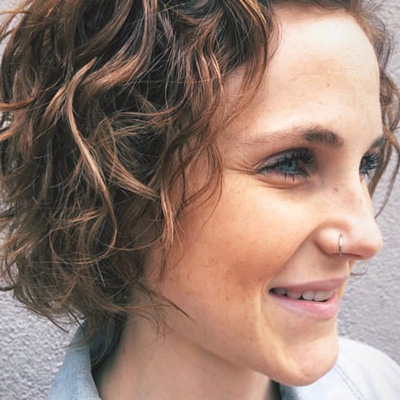 Caitlin Marie
Miles
Visiting Assistant Professor
Biography
"To explore and create our own media is a radical act of hope and belief in community."
Caitlin Miles' research and teaching interests center around global media, transnational activism, and identity from a critical/cultural perspective. Particularly, she is interested in how activist communication networks and cultures negotiate and navigate hierarchies and structures surrounding gender and ethnicity within decolonial and nationalist contexts. Her current book project, stemming from 18 months of ethnographic fieldwork in Istanbul, Turkey, explores how community journalists conceptualize the role they play in imagining and realizing a more democratic and pluralistic community, particularly as they navigate an urban landscape shaped by nationalist narratives rooted in ethnic purity.
I am committed to a holistic and developmental pedagogy, rooted in community and intellectual humility. As a teacher-scholar, my pedagogical approach is centered on social justice. I am committed to developing course content that encourages students to think critically and broadly about the cultural, political, and ethical implications of communication systems. I am adamant that exploring these questions with my students is essential for envisioning and creating a more just, democratic society. I believe this entails encouraging in-depth discussion and reflection with students about how various systems of communication create or challenge parameters for how we are to view and occupy the world.
As a Fulbright Scholar and study abroad alumnus, Caitlin is passionate about global education and welcomes students interested in discussing and exploring international research and study opportunities.
Degree(s)
PhD Texas A&M University, MA Sabanci University, BA University of Oklahoma
Learning & Teaching
Courses
COMM 215 - Global Media & Social Justice