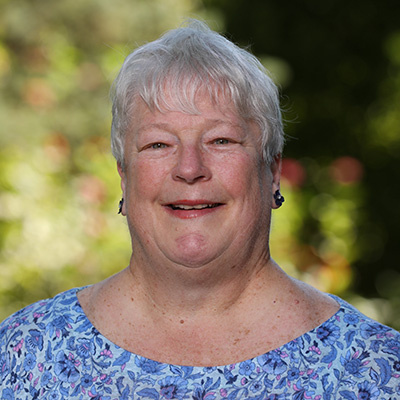 Andrea L.
Ziegert
Biography
I've been teaching at Denison since 1997 and have enjoyed working with intellectually diverse colleagues and amazing students. I'm interested in exploring ways to use economic analysis to make the world a better place; in particular by studying markets when they don't work, or when they have unintended negative consequences. Students in my classes often have opportunities to use what they learn in class to address problems in the local community, be it the economic benefits or health costs of fracking or the problems of globalization, technical change and family income.
Degree(s)
Ph.D. Economics, 1985, U.N.C., Chapel Hill, NC. M.A. Economics, 1982, Miami University, Oxford, OH. B.S. Economics, 1978, Miami University, Oxford, OH Cum Laude.
Learning & Teaching
Courses
Principles of Economics (Econ 101 and 102)
Intermediate Micro Theory (Econ 302)
Income Inequality (Econ 415)
Environmental Economics (Econ 427)
Creating Economic Knowledge (Econ 440)
Research
Economics of market failure; economic education, poverty and income distribution, particularly centered on families with children; service learning, experiential education
Details
My research is focused in two main areas: economics of market failure and economic education. First, as a micro economist interested in public policy issues surrounding market failure, I'm interested in the interface between markets, government and public policy. My early research was in the area of health and education finance. More recently, I've focused on poverty and income distribution, particularly centered on families with children. My second area of research is economic education, particularly service learning and experiential education. I'm interested in how economic educators can be more effective in the classroom and beyond.
Works
Publications
Selected Publications:
"Hispanic Immigrant Poverty: Does Ethnic Origin Matter?" (D. Sullivan, co-author) Population Research and Policy Review, Vol. 27(6), December 2008.
"Fungibility of Lottery Revenues and Support of Public Education," Journal of Education Finance, Vol. 28(2):301-311. (H. Erekson and G. Platt, K. DeShano co-authors) Fall 2002.
"Factors Influencing the Adoption of State Lotteries," Applied Economics, Vol. 31 (7), 1999, pp. 875-884. (H. Erekson , G. Platt, and C. Whistler co-authors).
"Experiential Learning in Economics," Invited chapter in International Handbook on Teaching and Learning in Economics, Cheltenham: Edward Elgar Press, 2011.
"When Service is Good for Economics: Linking the Classroom and Community through Service-Learning." (K McGoldrick, co-author) International Review of Economic Education, Vol. 7(2): 39-56. June 2008.
Putting the Invisible Hand to Work: Concepts and Models for Service Learning in Economics, (KM. McGoldrick, co-editor), Ann Arbor: University of Michigan Press, June, 2002.
"The Role of Personality Temperament, and Student Learning in Principles of Economics: Further Evidence,"Journal of Economic Education, Vol. 31(4), pp. 307-322, Fall 2000.