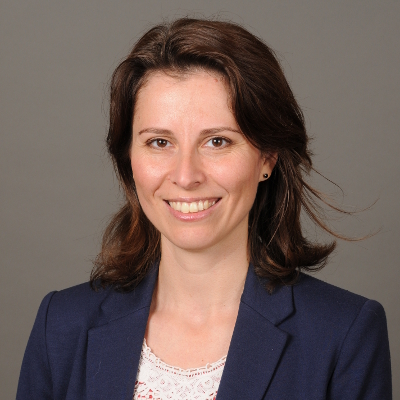 Alina
Haliliuc
Biography
Alina Haliliuc earned her Ph.D. in Rhetoric and Public Advocacy from the University of Iowa.
Her scholarship examines how public language is implicated in subject-formation under conditions of socio-political change, such as post-communist Romania. She reads a variety of cultural forms – from public debates and museums to live performances and film – with a curiosity for how the affective, ethical, and political imagination of people living in post-communism is discursively shaped. 
In earlier work, Dr. Haliliuc has examined how an inclusive political imagination is enabled or limited by public texts. More recently, she has turned to ethics and affect as keys to discerning more enduring political imaginaries. In analyses of Romanian New Wave films "The Death of Mr. Lăzărescu" and "4 Months, 3 Weeks, and 2 Days," (in The Journal of Popular Culture and Text and Performance Quarterly) as well as in her field-based rhetorical criticism of nationalist performer Dan Puric (in Text + Field: Innovations in Rhetorical Method), Dr. Haliliuc examines how emotional and linguistic habits from the communist past are squared with ethical commitments in the present, with political consequences more difficult to map. She is currently at work in developing a theory of ethical-affective performativity that opens subaltern subjects to a more capacious (inter)personal and political imagination in neoliberal times. 
Dr. Haliliuc teaches courses that mirror and expand her interests in how public discourse intersects with our affective, ethical, and material lives: COMM 223: Rhetoric, COMM 315: Rhetorics of Hope, COMM 401: Rhetorics of Place and Space, and COMM 232: Theories of Public and Private Performance. Most recently, she has begun taking her students into the local communities, exploring how such communities signify the materiality of spaces to shape local cultures and identities. 
Degree(s)
B.A., State University of Political and Administrative Studies, Bucharest; M.A., University of Alabama; Ph.D., University of Iowa