Designer/Architect
Arnold Brunner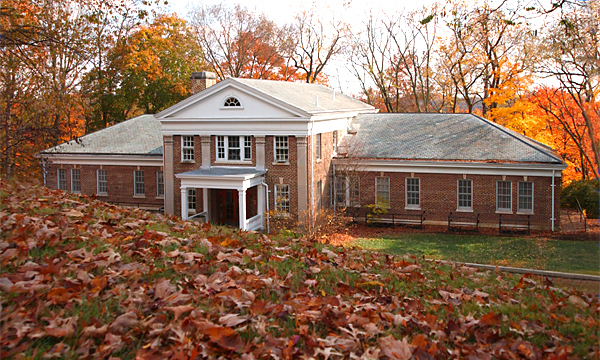 Denison is one of very few colleges of its size that provides 24-7 care during the academic year. The Wellness Center's staff includes a medical director, nurse practitioners, full-time and part-time RNs, as well as counselors.
More about

Whisler Hall

Whisler Hall Memorial Hospital, built in 1929, was a gift from Mr. & Mrs. Charles F. Whisler in memory of their daughter, Helen Arnett Whisler, a member of the class of 1920 who died in her sophomore year of tuberculosis. Now known simply as Whisler Hall (and not an official hospital), it continues to serve as the home of The Wellness Center, providing confidential, evidence-based primary care, counseling services, 24/7 RN triage and urgent care, as well as 24/7 observation beds.
Directory
View the departments, offices, programs, services, and faculty with offices located in Whisler Hall.
See Denison A-to-Z »
Departments, Offices, Programs & Services