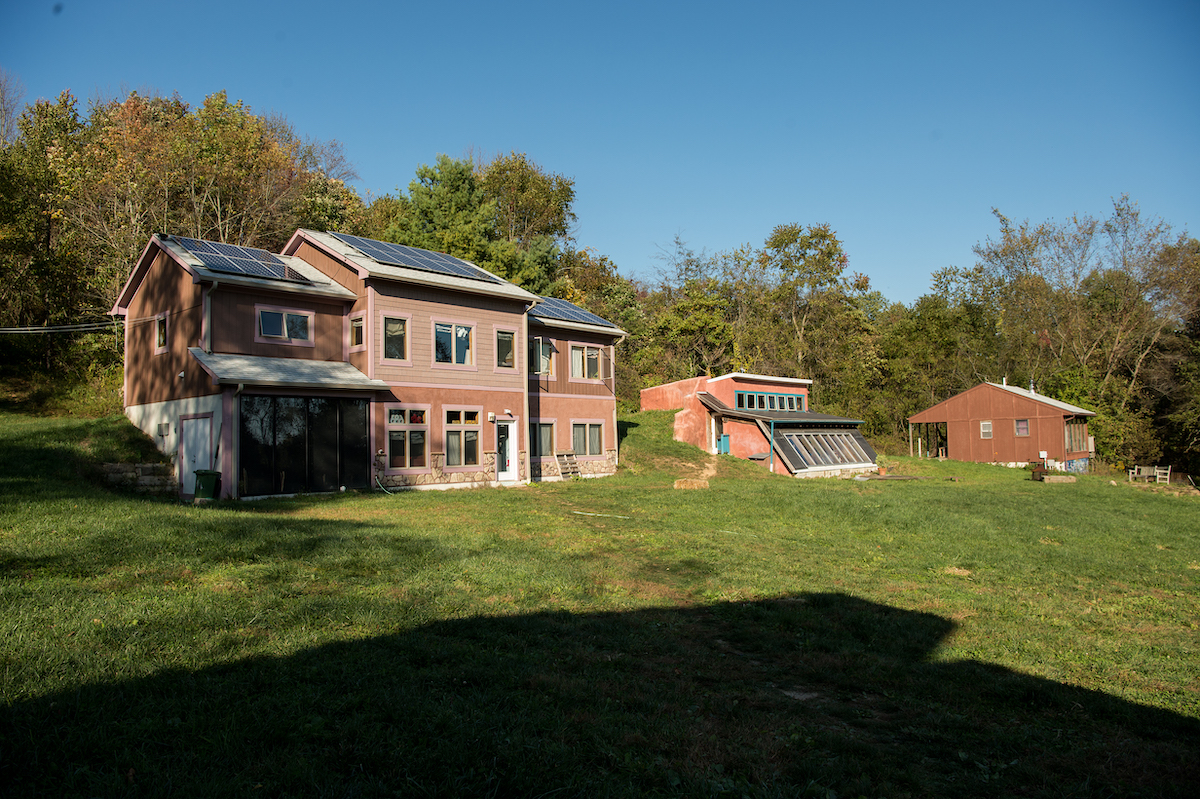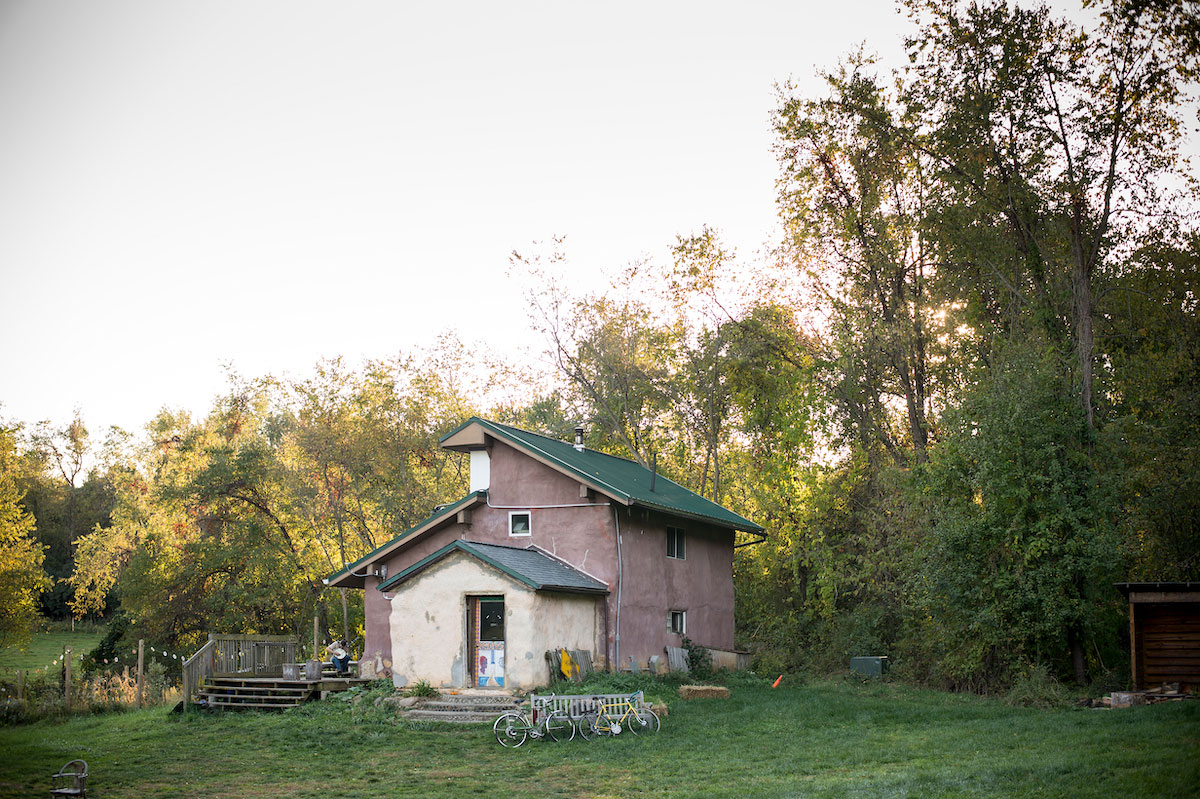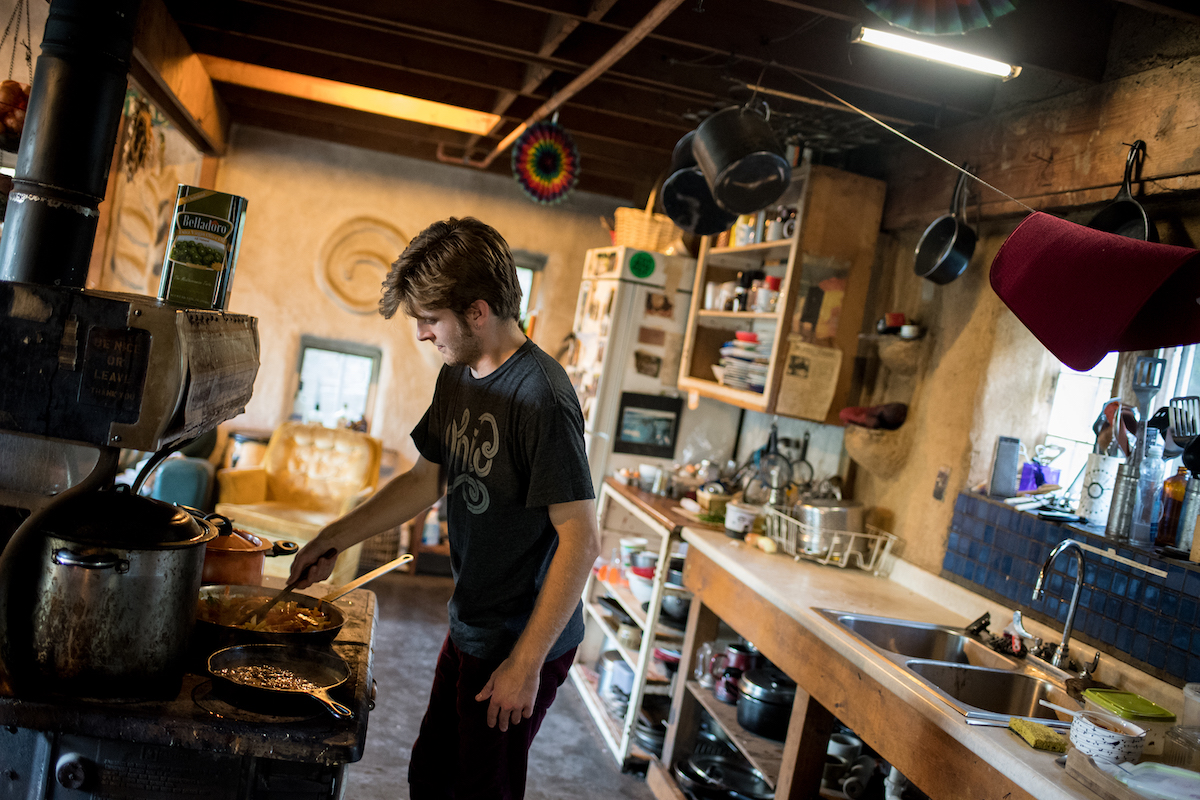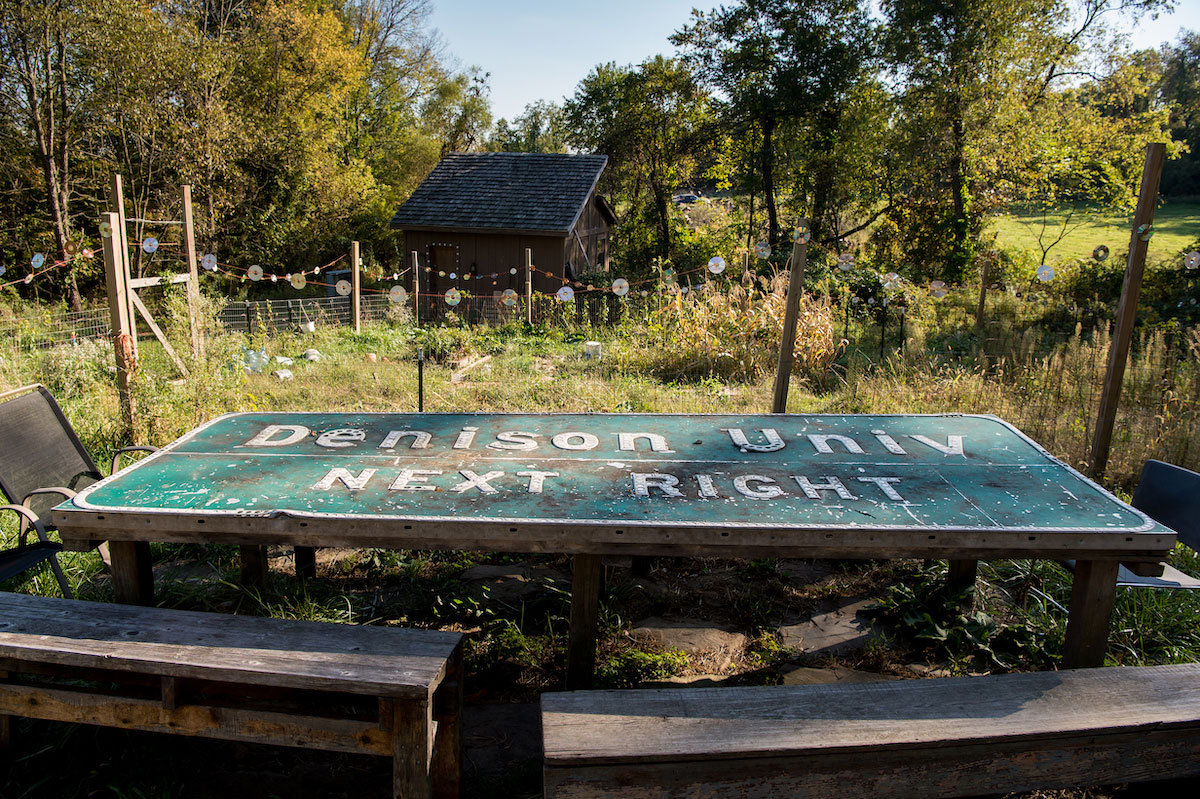 Living at the Homestead isn't easy—residents must work together to grow and cook their own food, tend the chickens, research and plan work projects, and chop firewood to stay warm in the winter. But as generations of Homies will tell you, it sure is fun.
More about

Homestead

Located north of the main campus on 250 acres, The Homestead is a living-learning experience unique among American colleges and universities. It is a student-run, intentional community with a focus on ecological sustainability that houses twelve students per semester.

The first of three wooden cabins built by students was constructed in 1977 as part of an alternative living project proposed and led by the late Robert W. Alrutz, a professor of biology. One of the three cabins burned in the winter of 2000 and "Cabin Phoenix," a building constructed with rammed earth, tires and straw bales, is taking its place. A fourth cabin, "Cabin Bob," was built in 2001 with straw bale walls and serves as a kitchen and common study area.
Directory
View the departments, offices, programs, services, and faculty with offices located in The Homestead.
See Denison A-to-Z »
Departments, Offices, Programs & Services