Style Details
Victorian Italianate style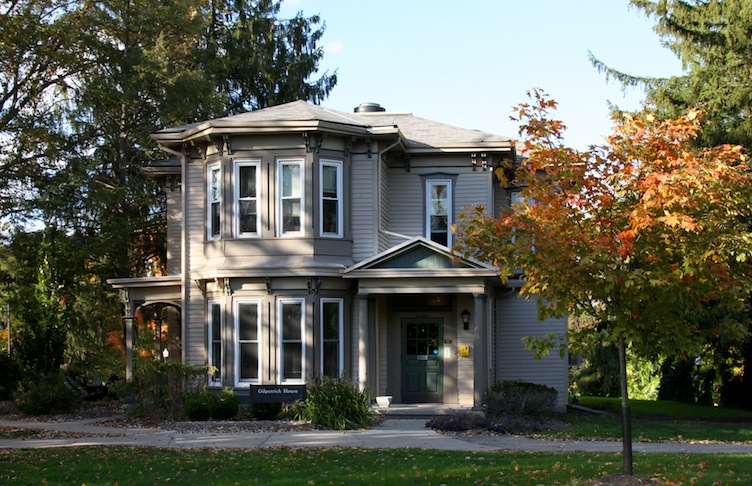 Gilpatrick House was first built by Professor Gilpatrick as his residence, with the surrounding territory as his farm. The farm included a barn and dairy, where Shaw Hall now stands, as well as a bull-pen and chicken coop where Lamson Lodge is currently.
More about

Gilpatrick House

The design is Victorian Italianate style. Once home of Professor of Mathematics, John L. Gilpatrick and his wife. The house was moved to its present site in 1958 from that of Huffman Hall in anticipation of the new dorm's construction.
Directory
View the departments, offices, programs, services, and faculty with offices located in Gilpatrick House.
See Denison A-to-Z »
Departments, Offices, Programs & Services