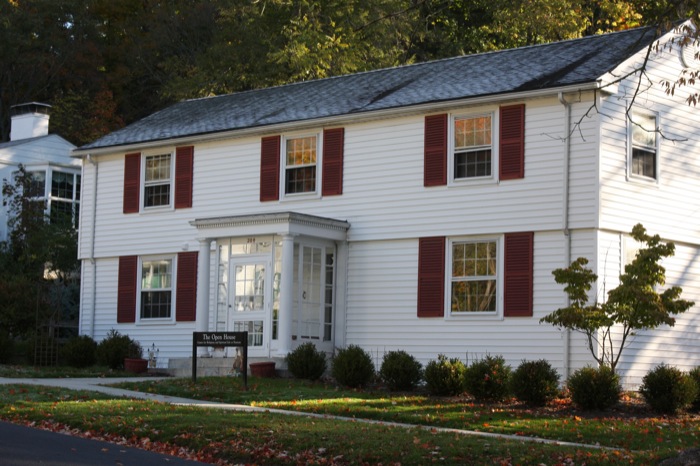 A large outdoor labyrinth is located just next door.
More about

204 North Mulberry Street

Originally constructed in 1940 as a house for the Alpha Phi and subsequent Alpha Chi Omega sororities, 204 N. Mulberry housed the Office of Religious and Spiritual Life, as The Open House until 2022.
Directory
View the departments, offices, programs, services, and faculty with offices located in 204 North Mulberry Street.
See Denison A-to-Z »