There's a good chance you first noticed DJ Crazy Times on Twitter, staring at you through polarized sunglasses, aggressively rapping couplets like "Life, it never die/Women are my favorite guy" and grinding on a singer named Biljana Electronica.
Maybe you first encountered the persona on TikTok, where comedian Kyle Gordon '14 had already built up a following more than 3 million strong before "Planet of the Bass" — his viral hit under the Crazy Times guise — broke out this summer.
Or perhaps you saw Gordon perform as DJ Crazy Times or one of several other genre-specific musical characters in the New York comedy venues where he honed his craft — or even back in Granville, Ohio, in the early 2010s.
"I developed that character at Denison," Gordon said. It's true: DJ Crazy Times debuted on a 2013 album by the Denison Hilltoppers a cappella group, which then counted Gordon as a member — one of many ways music and comedy intersected during his undergrad years.
Is DJ Crazy Times coming to your neighborhood?
Check out Kyle Gordon's tour schedule for upcoming dates, including Nov. 2 in Boston, Nov. 8 in Indianapolis, and Nov. 9 at Woodlands Tavern in Columbus.
Gordon grew up in New York's Westchester County and chose Denison after a series of Ohio college visits with his dad, a Case Western alum. He pursued an East Asian Studies major and even studied abroad in Tokyo, but his extracurriculars led him to an unrelated career path.
Under the name DJ Boutros Boutros-Ghali, Gordon deejayed at campus radio station WDUB all throughout his time at Denison. "Each week I would have a different theme for the playlist," Gordon said. "The themes were always demented. I'd do Christmas music in March, or Bulgarian Top 40. I had a jingoism theme where I'd do propaganda music from around the world."
His time at Doobie Radio led to a performance at the inaugural Doobiepalooza. "A bunch of Denison bands set up a tent outside of the Sunnies," Gordon said. "I played this pop-punk parody song that I wrote."
During his first year at Denison, Gordon befriended Ori Segev '14, now part of the successful Denison-founded production company Loose Films. "Kyle pretty much acted in every one of my short films," Segev said. "He'd always be doing a bit. It's kind of cool to see them develop over the years, and for some of them I was definitely there for that first joke."
While living in Granville over the summer of 2013, Gordon decided to try open mic night at the Funny Bone in Columbus. Per Gordon, it was "very alt, anti-comedy, kind of a Tim Heidecker ripoff," but he did well enough to keep trying. After graduation, he moved to New York to pursue a comedy career.
In New York, Gordon joined an improv comedy group. At their weekly shows, he crafted many genre-specific music gags: bossa nova, pop-country, an "anti-English Irish drinking song." But his comedy career didn't really take off until he got on TikTok.
In 2020, when the world went on lockdown, a Denison student messaged Gordon to say she loved one of his old Denison YouTube videos and that he would do well on TikTok. Gordon resolved to post a daily video every Monday through Friday. He quickly went viral starring as "this kid who is very excited that his uncle made him enchiladas."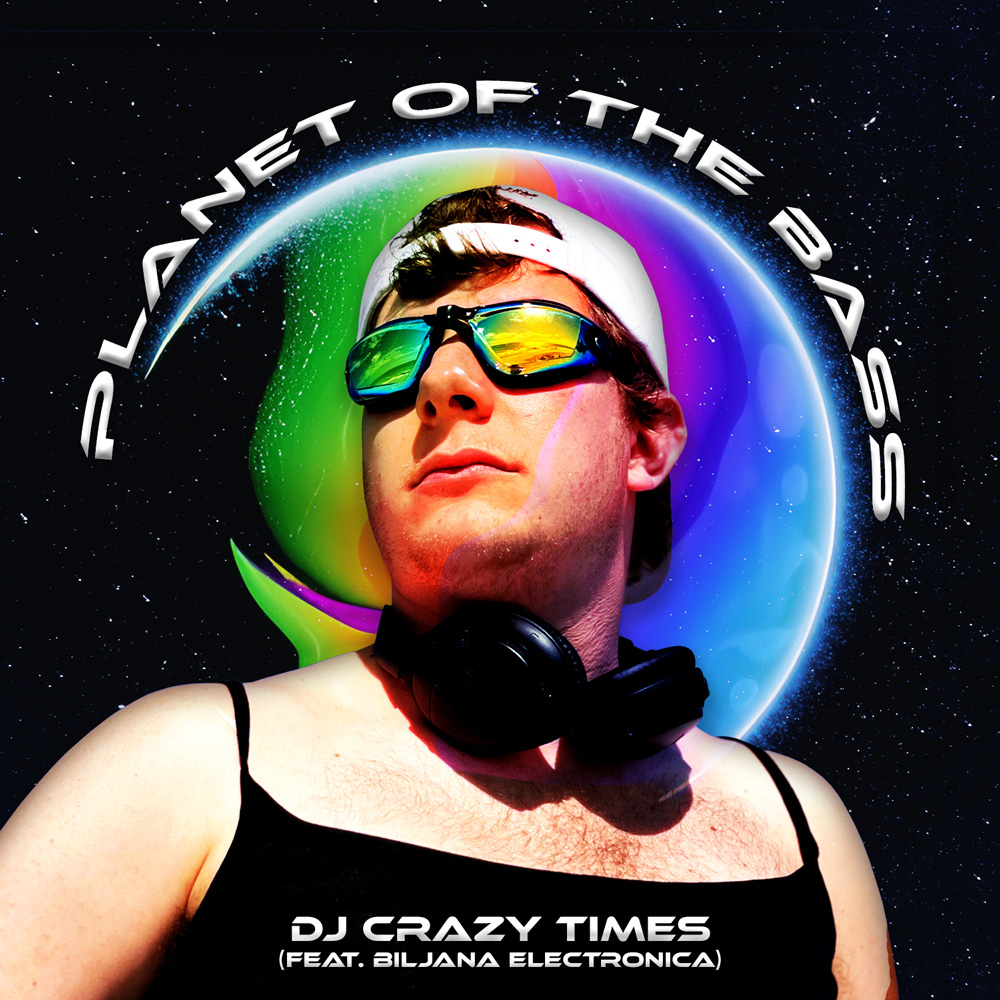 Gordon was an established TikTok celebrity by the time "Planet of the Bass" introduced him to the rest of the internet. On July 28, he posted a 50-second preview video to his social accounts. ​​Captioned "Every European Dance song in the 1990's," it was a note-perfect pastiche of Eurodance hits like Real McCoy's "Run Away": broken English, irrepressible energy, impassioned singing punctuated by intense, deep-voiced rapping.
Suddenly "Planet of the Bass" was everywhere — especially on Twitter, where it accumulated over 100 million views.
Within a week, GQ declared it "the unlikely song of the summer." Celebs including Amy Poehler and Charlie Puth paid tribute. Aqua, of "Barbie Girl" fame, left an approving comment. Gordon's TikTok follower Nick Jonas even invited Gordon and Audrey Trullinger (the first actress to portray Biljana Electronica) to perform "Planet of the Bass" at their TD Garden in Boston concert.
"Before that show the biggest audience I'd ever performed for was like 400 people," Gordon said. "I was playing pretend rock star."
But there's nothing pretend about the success of "Planet of the Bass." In a full-circle moment, the phenomenon led to an official music video filmed in Columbus with Segev and the Loose Films team. Published Aug. 15, the clip surpassed 2 million views on YouTube within weeks, pushing "Planet of the Bass" onto Billboard's Hot Dance/Electronic Songs chart.
The track will next appear alongside other parodies on Gordon's debut album Kyle Gordon Is Great, set for release Nov. 10. The night before, he'll be in Central Ohio performing at Woodlands Tavern in Grandview, which seems like quite the intimate venue following Gordon's stadium-level success. It's a trajectory he never imagined for himself growing up.
"I was funny and sort of always had a class clown personality, but it didn't even click to me that comedy could be something that you could realistically pursue," Gordon said, "until I tried."
Published September 2023