President's Speeches & Writings
Beyond business: global commerce and the liberal arts
January 15, 2016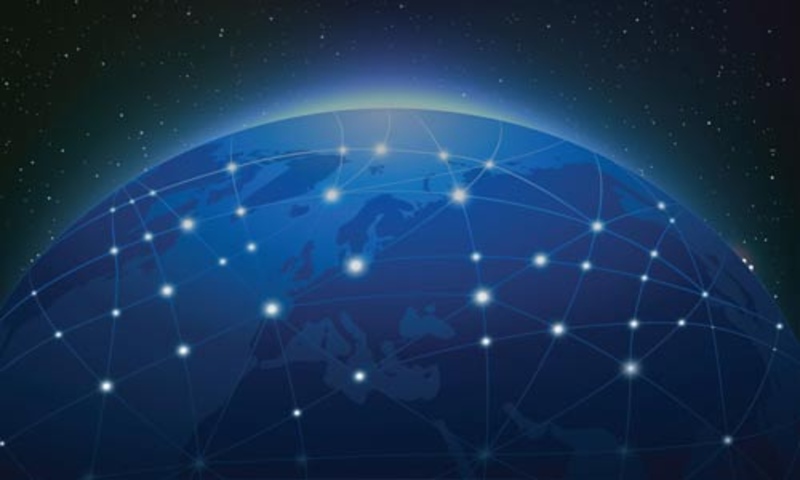 When I became president of Denison University three years ago, many people told me that we needed a business degree. As a sociologist, my response was to ask, "Why?" What I heard people articulate had less to do with a business degree and much more to do with how students select colleges, and what they need in a complex global economy to be even more competitive in the job market.
So we spent 18 months exploring and answering the questions that people were asking.
We conducted a number of data-driven projects to understand what is important to students in making admissions decisions. We also talked to alumni, parents and friends of Denison to understand what skills and experiences students need to succeed in business. In addition, more than 80 percent of recent graduates responded to an extensive survey that measured professional success and how well Denison prepared them.
What did we learn? Among the findings that emerged during our research were the following:
Families are anxious: Students and families are increasingly price conscious. They are worried about affordability and value. In response, the curriculum has become a major factor in the admissions process, with students looking carefully at offerings to ensure there are subjects they want to study and that will help them in their life and careers.
Skills gaps noticed by employers are small: The gap is surprising small between what we teach in the liberal arts and what students increasingly need to compete for jobs and training. What's missing are things like better Excel skills and a basic understanding of finance and accounting.
The liberal arts matter more in a globalizing economy: Being able to work in teams, communicate across mediums, and problem solve are essential skills, especially as students are increasingly working within organizations and sectors that are global and/or culturally diverse. This seems to be even more so as they progress past entry-level jobs. In addition, ethical decision making seems to be of increasing interest to employers.
Engagement is key, and boredom problematic: Students need to be engaged in the learning process or they get very little from it. The National Survey of Student Engagement has documented this foundational condition. Students are most likely to be engaged when they are challenged, encouraged to take intellectual risks and to be creative (generating new ideas, weaving together disparate perspectives) and when classes are small and taught by professors who are available and focused on students.
Peers matter in an academic major: An academic program will be most interesting if it attracts highly motivated and engaged students and if those students bring a range of interests, perspectives and experiences into the classroom.
Everything is becoming global. Most sectors of business have become increasingly global, and yet U.S. students are not being educated in this way. For example, a report by the National Association of Student Advisors (NAFSA) found that less than 10 percent of U.S. college graduates study abroad, and 40 percent of U.S. businesses have lost opportunities because of a lack of internationally trained personnel.
Over and over again, we heard a desire from families, students, employers and others for a new kind of academic program that would give students an understanding of how economics, accounting and commerce work, blended with a wide range of liberal arts courses that prepare students to think, read cultures, understand historical patterns, problem-solve and communicate clearly. And the value of multiple internships, externships and opportunities to study abroad was stressed.
All of this challenged and channeled our thinking. It reinforced our idea that a traditional undergraduate business degree was not what we wanted to develop. In particular, we worried about the seemingly narrow focus of too many undergraduate business programs. Students need a range of skills and multi-disciplinary knowledge to understand how markets and complex organizations operate.
This view was supported by recent data from the Gallup/Purdue Index, showing that college graduates who majored in business are less likely to "express strong interest in the work they now do, regardless of what career path they may have followed after graduation" than students majoring in the social sciences/education, sciences/engineering, and arts and humanities.
Global Commerce: In response, we decided to develop a Global Commerce major that will give students a wide range of opportunities to explore, from a liberal arts perspective, how markets and commerce operate. The major has five main components:
The commerce core consists of courses that span the study of macro- and micro-economics, statistics, and global financial markets. The core will provide a sound understanding of the elements of commerce and business, including basic aspects of financial accounting, spreadsheet proficiency, business language and ethics.
Global commerce majors select a specific global focus and concentrate in one of five geographical areas: Africa/Middle East, Asia, Europe, or Latin America/Caribbean, or a "transnational" option. Students will attain a deep understanding of how economic activity is shaped by the cultures and societies of each region through courses in humanities, arts and social sciences.
Language proficiency allows students to deepen their understanding of the region, while also operating effectively within it.
Off-campus study provides the global commerce major with hands-on experience in a region, providing opportunities for further language development, deep immersion in the culture and networking.
A capstone senior seminar gives students opportunities to explore components of global commerce through either an extensive research project or an internship in nearby Columbus, one of the nation's most dynamic and diverse metropolitan regions, known for its long list of international corporate headquarters, and cited by Forbes as a top city for business and careers.
Throughout, students will develop sophisticated analytical skills as they explore the ways in which the economy and trade are connected to culture, social movements, and other global factors. Students also will be exposed to a wide range of faculty and Denison alumni who approach commerce from different interests, perspectives and professions.
For example, a student interested in pursuing business or economic development in China would take the commerce core, acquiring key skills and concepts. They also would take a series of courses on Chinese history, language, arts and politics. The student would explore the intersection of their courses through a semester in China. During their senior year, all of this would come together in a capstone project on some aspect of Chinese commerce. Along the way, that student would meet Denison alumni working in China and have the chance to interact with local Columbus businesses operating in China.
We designed the major with rigorous courses that would appeal to students interested in business and entrepreneurship. We also developed the curriculum to engage students interested in international development, NGO work and global social issues (global health, food insecurity and poverty). We wanted our classes to be small, interactive and filled with interesting, engaged and motivated students who would challenge each other.
New approaches: Management consultant Peter Drucker once said, "We now accept the fact that learning is a lifelong process of keeping abreast of change. And the most pressing task is to teach people how to learn."
In designing a new academic program, we sought to engage students in ways that will maximize learning, ensuring that our students graduate with the skills, values, experiences and networks they need to work across a range of professions. This enables them to acquire a great first job and prepares them for success over the long run of a professional career.