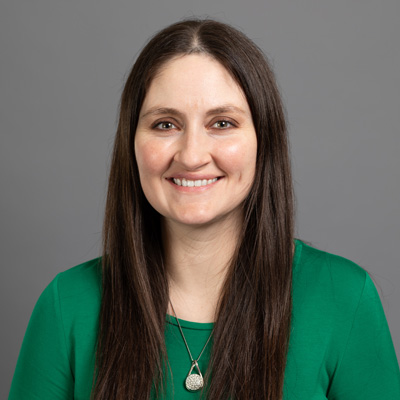 Sarah
Gepper
Associate Director, Workplace Engagement & Development
Biography
I have worked in the Human Resources field since 2006. I really love to feel like I have made a positive impact on someone else's day whether that is through something small like helping them with a specific task or something bigger such as tackling a problem at work that will now allow them to experience a better work environment.
The main areas of focus for my role are workplace/employee engagement and training & development. There are many ways to define what it means to attract, retain and support engaged employees but, at Denison, I believe that means we want our faculty and staff to feel connected to their roles and one another, to find happiness and purpose in their daily work, and to ultimately be effective and successful in what they want to achieve and contribute to our community.
This is no small feat and takes a commitment to a variety of factors including providing methods for connection, access to resources, and prioritizing communication and transparency, among others. Opportunities for training and development therefore become an essential tool in helping support employee growth and engagement as it can be scaled to the needs of the individual (technical skills, competencies, etc.), or the culture (soft skills, diversity, etc.). My role allows me to think through all of this and determine different ways to address and support the needs of our employees as they grow and evolve at Denison.
Denison is full of unbelievably kind, caring and hardworking individuals. I truly enjoy my role and am grateful for the opportunity it gives me to work with different people and groups around campus. I am exposed daily to passionate, dedicated professionals who are trying to make their part of the world a better place - what a privilege.