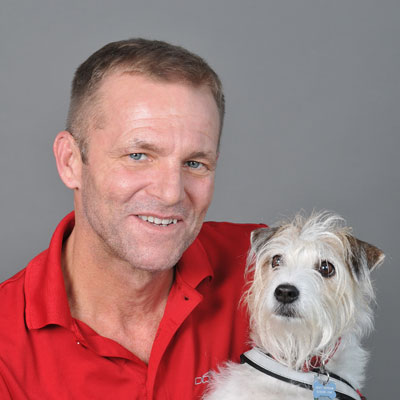 Russell
Bertram
Biography
Russ Bertram enters his first year as the head men's and women's diving coach at Denison in 2013-14.
Bertram comes to Denison with over 20-years of experience as a diving coach, judge and administrator. As a competitive diver, Bertram won five United States diving national championship in the 3-meter springboard and the 10-meter platform.
Most recently, Bertram spent seven years as the Aquatics Director at the University of Arizona where he was responsible for all elements of an aquatics facility that consists of a 50-meter competitive swimming pool, a 210,000 gallon training deep well, and a 1.2 million gallon competitive diving and water polo well. In 2010, he received the prestigious Phil Boggs Award from USA Diving for lifetime commitment to the sport. That year, Bertram was instrumental in the success of three major championships hosted on the Arizona campus; the FINA World Junior Diving Championship, the USA Diving Junior National Championship and the USA Diving Age Group National Championship.
A deep-rooted member of the diving community, Bertram spent one year as the head men's and women's diving coach at Florida State University (1998-99), and was the head diving coach for the Mission Viejo Nadadores dive club from 1999-2002. While coaching in Mission Viejo, Bertram led the club to consecutive national team titles, and 13 individual titles. They also hosted the Junior and Senior USA National Championships in 2000.
From 2002-05 he was the national events director for United States Diving, Inc. based out of Indianapolis, Ind. Prior to that he served five months as the United States Olympic team administrator, where he handled logistical preparation and planning of U.S. Olympic athletes from the Olympic Trials through the conclusion of the 2004 Athens Olympic Games.
In addition to his coaching and administrative roles, Bertram is also an accomplished diving judge. In 2009 and again in 2010, he served as the head referee for the NCAA Division I National Championship. He was also a judge at the 2008 U.S. Olympic Team Trials.
Bertram got his start in coaching in 1989 at Ohio State when he served as a graduate assistant diving coach for a Buckeye team that included six Olympians and 10 U.S. National Champions.
Degree(s)
B.A., Indiana University