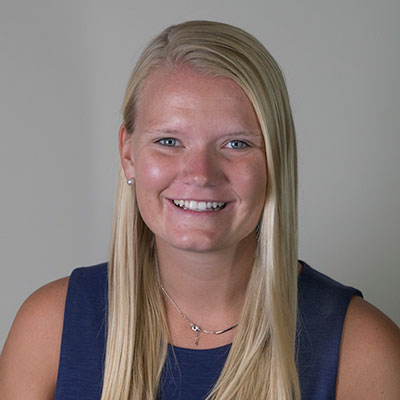 Olivia Ireland

'17
Assistant Director of Admission
Biography
Hometown: Dayton, OH
Undergraduate major: Religion
Hobbies/activities: I spend most of my free time obsessing over my dog, Benji—walking him, playing with him, talking about him. When I'm not with Benji, I love going to workout classes and eating great food in Columbus.
Fun fact: I jumped off the tallest bridge in the world and pet a cheetah in the same week!
Something I love about Denison: I met my best friends here!
Advice to prospective students: When you visit schools, think about how comfortable you'd feel as a student. If you feel comfortable, you'll likely take more advantage of the opportunities to go beyond your comfort zone, and those are the opportunities that will really define your college experience.
Degree(s)
B.A. (Denison University)