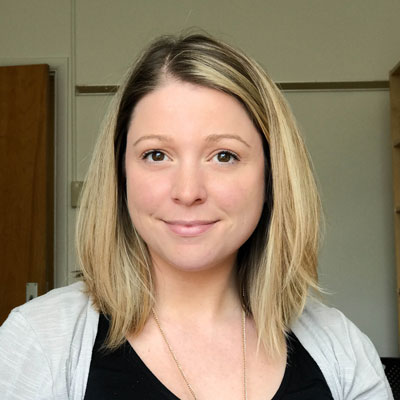 Kelli
Van Wasshenova
Instructional Technologist
Biography
As an Instructional Technologist at Denison, Kelli Van Wasshenova works with faculty, staff, and students to develop a deeper understanding of how digital technologies can enhance learning experiences. Kelli helps faculty develop assignments and course curriculum that expose students to new technologies and digital tools, and she provides support to faculty for digital scholarship and research projects. In addition, she works hands on with Denison students on digital projects and class assignments, and she assists with mentoring the ETS student workers as they begin their careers working in technology.
Everyday, we see the development of new technologies that impact everyone in our society. Kelli strongly believes that, as educators in the twenty-first century, we must prepare students to navigate through this vast digital space and help them to develop the skills to make informed decisions when it comes to technology and digital media. When teaching class sessions, Kelli teaches beyond the tool or software at hand to show students how digital literacy extends outside of that class project and can be applied to life-long experiences.
Kelli's expertise include multimedia projects (audio, video, websites), instructional design, digital humanities, digital scholarship, and project management. Her professional and research interests include digital learning environments, technology and the first generation student experience, women in technology, and literary text analysis.
Degree(s)
B.A., English, Eastern Michigan University; M.A., English Literature, Eastern Michigan University; M.S., Digital Humanities, University College of London