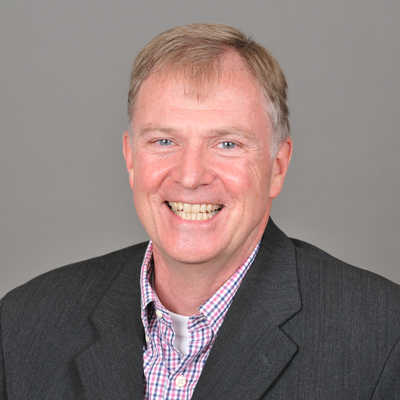 John
Soderberg
Biography
Dr. John Soderberg is an archaeologist who specializes in zooarchaeology, the study of animal remains from archaeological sites. His research explores how people use animals to define themselves and shape relationships with others. In Animals and Sacred Bodies in Early Medieval Ireland: Religion and Urbanism at Clonmacnoise, Dr. Soderberg uses animal bones excavated from the site and animal iconography to prove that Clonmacnoise was one of Ireland's earliest cities and that animals were more than just food to its inhabitants. Animals were the foundation of what made Clonmacnoise an intensely sacred place and, in turn, they made a distinctive type of urban center—a sanctuary city (civitas refugii)—possible.
Dr. Soderberg is beginning a new project exploring the roles animals played for indigenous groups in navigating the tumultuous period after the Anglo-Norman conquest of Ireland in the 12th and 13th centuries. Colonization depends on creating divides between colonizers and indigenous people: between "being Anglo-Norman" and "being Gaelic" in the case of Ireland. Animals are key tools for establishing such differences. The introduction of new species upends ecologies, bolsters the introduction of new economies, and makes colonizers feel at home by creating obvious differences with indigenous groups. Past research has detailed changes the Anglo-Normans introduced, but little is known about how indigenous groups responded. Dr. Soderberg has joined the team excavating McDermot's Rock, a Gaelic lord's feasting retreat in Lough Key, County Roscommon. The project is run by Thomas Finan of St. Louis University and in partnership with James Schryver of the University of Minnesota. In the summers of 2022 and 2023, Denison students spent a month excavating McDermot's Rock and assisting Dr. Soderberg's research.
Dr. Soderberg also studies the use of 3D technologies for answering archaeological questions. He has used 3D technology to produce sub-millimeter scale models of rock art (petroglyphs) in Ohio. One current project with that material is using animation software to create a virtual environment that mimics the movement of sunlight across the rock surface. Such information is impossible to collect directly from the rock surface and is revealing previously unknown aspects of the carvings.
Dr. Soderberg teaches Introduction to Archaeology, Introduction to Anthropology, Human Origins and Prehistory, Archaeology and Skeletons, Crisis and Collapse, and Archaeology of Religion.
Works
Publications
Animals and Sacred Bodies in Early Medieval Ireland: Religion and Urbanism at Clonmacnoise. Lexington Books (2022).

To order his book, visit: https://rowman.com/ISBN/9781793630407/Animals-and-Sacred-Bodies-in-Early-Medieval-Ireland-Religion-and-Urbanism-at-Clonmacnoise

For a podcast discussing the book, visit: https://newbooksnetwork.com/animals-and-sacred-bodies-in-early-medieval-irelan

"Zooarchaeological Views into Late Medieval Ireland," in Rethinking Medieval Ireland and Beyond: Lifecycles, Landscapes, and Settlements, Victoria McAlister and Linda Shine, eds. Brill, pp. 144-171 (2023)
"Animals Make the Man: Violence and the Colonial Project in Derricke's Image of Irelande," in John Derricke's The Image of Irelande: with a Discoverie of Woodkarne: Essays on text and context, Thomas Herron, Denna Iammarino, and Maryclaire Moroney, eds. Manchester University Press, pp. 49-64 (2021).
"Anthropological Civitas and the Possibility of Monastic Towns in Early Medieval Ireland." Journal of the Royal Society of Antiquaries of Ireland 144-145: 45-59 (2017).