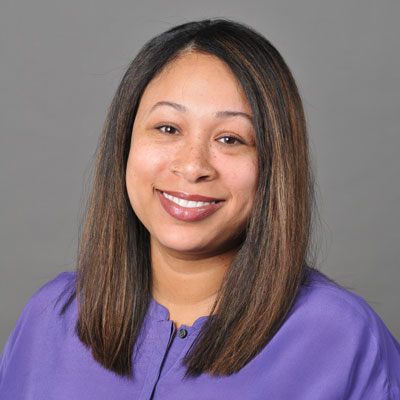 Janeen
Stone
Assistant Director of Financial Aid
Biography
Hometown: Dayton, OH
Undergraduate major: Political Science
Hobbies/activities: I truly enjoying traveling and learning about different cultures. When I'm outside of Ohio, I often bring home a magnet from an excursion to add to my collection. I also enjoy gardening and watching documentaries.
Fun fact: After college, I started a clothing store with a friend!
Something I love about Denison: I love the diverse student population and how the campus is enriched by many different cultures and backgrounds—it is truly unique.
Advice to prospective students: Be honest with yourself about what you want out of your college experience. Once you know what that is, make it happen for yourself!
Degree(s)
B.A. (Wright State University), M.Ed. (Wright State University)