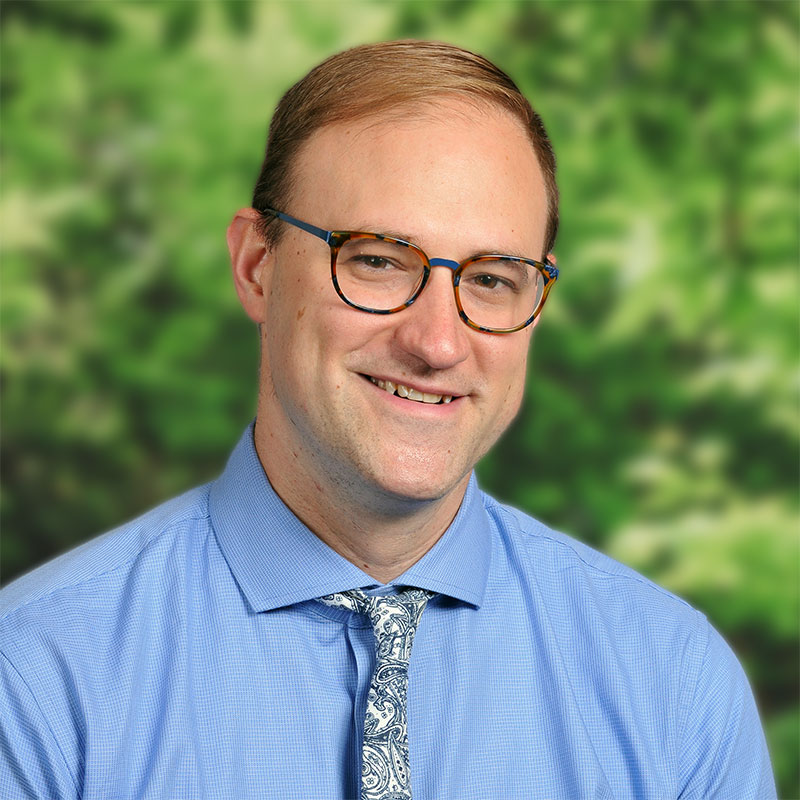 Drew
Riley
Assistant Vice President & Director of Admission
Biography
Hometown: North Canton, OH
Undergraduate major: English and Philosophy
Hobbies/activities: In my free time, I love to hike, backpack, and paddleboard. I am also a longtime science fiction reader, a mediocre amateur cook, and I try to see my favorite bands in concert as often as possible.
Fun fact: In the summer of 2016, I swam in a hot river in Iceland at 2 a.m., and the sun was still out.
Something I love about Denison: Denison is an ambitious, cutting-edge institution that places immense value on personal relationships—I think that combination is what makes this place great.
Advice to prospective students: The college search process isn't all about exploring universities—it's about understanding yourself and being honest with yourself about your strengths, abilities, ambitions, and where you will thrive. That self-assessment is also a part of your college education. If some of the answers you arrive at surprise you, then your college education has already begun.
Degree(s)
B.A. (Carroll College), M.F.A. (Fairleigh-Dickinson University)