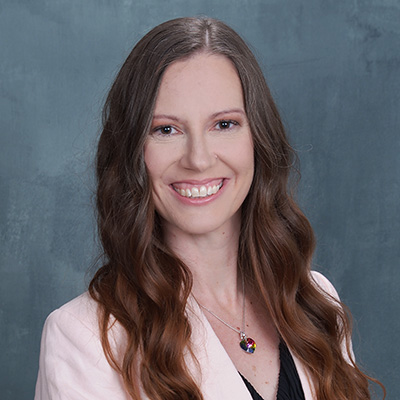 Christina
Cavener
Visiting Assistant Professor
Biography
Dr. Cavener is a social justice advocate whose passion is racial and gender justice. For over a decade, she has been organizing around the world. From the Congo to Chile, she has partnered with communities to form coalitions and mobilize toward equity. She strategized empowerment with orphans in the Congo and Rwanda, volunteered with a Youth Planned Parenthood in Zambia, and collaborated with Chilean women to educate their communities about gender justice. In North Texas, Dr. Cavener conducted listening sessions with over 300 religious congregations to foster collaboration for justice work. She was a community organizer for PICO, an organization that pushes for legislation to support racial and economic equality. She led youth and young adult civil rights bus tours on an annual basis for five years. For nine years, Dr. Cavener worked with African refugee students to establish mentoring, tutoring, and social-emotional wellbeing. She taught self-defense to Latina and Black girls in Tarrant County schools. She has been invited to give multiple talks about racial and gender justice to nonprofits, schools, and churches. Dr. Cavener also served as a Diversity and Inclusion consultant at Girls Inc. of Tarrant County. These experiences instilled a passion to take an intersectional approach to disrupting systems of oppression. Her research agenda and teaching are rooted in this advocacy work.
Degree(s)
PhD in Multicultural Women's and Gender Studies, Texas Woman's University; MA in Theological Studies, Southern Methodist University; BA in Psychology, Texas Woman's University
Learning & Teaching
Courses
Issues in Feminism: Introduction to Women's and Gender Studies
White Feminism to 'Karen' Memes: Unpacking the Gendered Construction of Whiteness
W101: First-Year Writing Workshop
Texts, Trends and Issues in WGS: Critical Race Feminism
Gender and Social Change: Introduction to Multicultural Women's and Gender Studies
Womanist Spiritual Activism: Social Justice Theories for Wellness and Holistic Transformation
Women and Western Religions: Social Justice Perspectives on Judaism, Christianity, and Islam
Research
Dr. Cavener is an interdisciplinary social science scholar whose research combines Black feminist theory and critical whiteness to conduct studies, drawing from the fields of women's and gender studies, sociology, political science, and history.
Details
Her dissertation, "Escaping Culpability: An Intersectional Feminist Analysis of Gendered Whiteness," examined various manifestations of white women's enactments of whiteness. Dr. Cavener conducted semi-structured interviews with 20 participants living in Texas ranging from 20 to 70 years old, revealing how their internalized beliefs and biases affect a range of behaviors from their interactions with BIPOC to their voting patterns. Her findings suggest several possibilities for future research that include exploring various iterations of gendered whiteness.
Other
Grants & Funding
Lucille J. Jarisch Scholarship Award, Texas Woman's University, 2021-2022
Graduate Student Research Grant, Texas Woman's University, 2021.
General Commission on Religion and Race Grant, 2013-2018.
Dean's Honor Scholarship, Southern Methodist University, 2009-2011