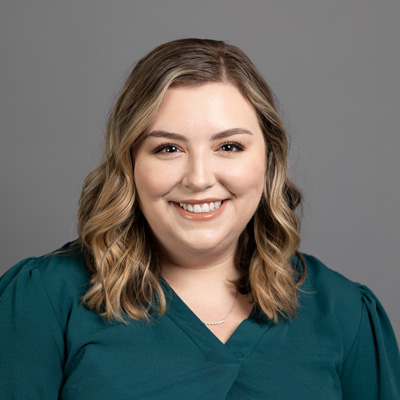 Alexis
Hanscel
Biography
While I found my passion for connecting with people at a young age, I entered the Human Resources field professionally in 2015, in a generalist capacity similar to my current role at Denison. HR is a natural fit for me, as I thrive on human connection and the ability to provide employees with the tools, knowledge, and support they need to be their best selves at work. As the Human Resources Generalist, I get to be involved in many various projects and areas of expertise within HR, which I truly enjoy. All of our work in HR supports and engages our faculty and staff, so they can further support and engage our students and one another.
I feel so fortunate to be part of a creative, collaborative, and connected team of HR professionals working to support the needs of our campus community and living out our shared commitments each and every day.
In my time away from the office, I enjoy taking cooking classes, collecting and sampling bourbon with my husband, playing board games with friends and family, and hanging out with my three dogs.