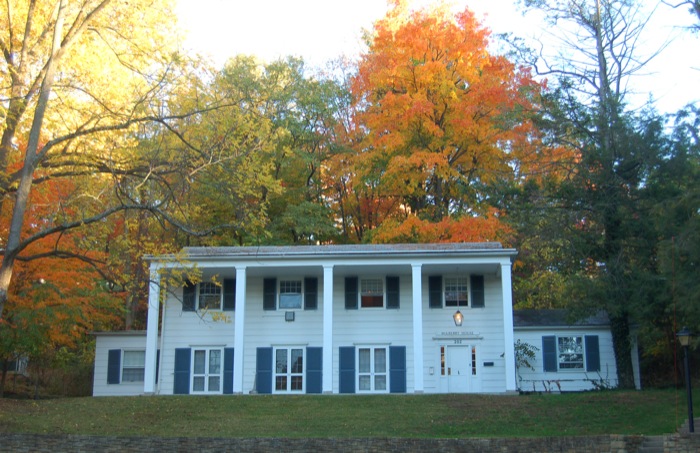 Since 2003, the 1,100-square-foot Mulberry Intermedia eXperience (MIX) Lab has housed the high-tech tools that help artists of cinema, dance, music, studio art and theatre to explore the intersections of their disciplines.
More about

Mulberry House

The building was built in 1940 as home of sorority Chi Omega, the first national sorority on Denison's campus. The house was renamed after the Denison chapter became inactive in 1970. An addition to the house was built in 1963.
Directory
View the departments, offices, programs, services, and faculty with offices located in Mulberry House.
See Denison A-to-Z »