Style Details
Bedford limestone in the New Formalism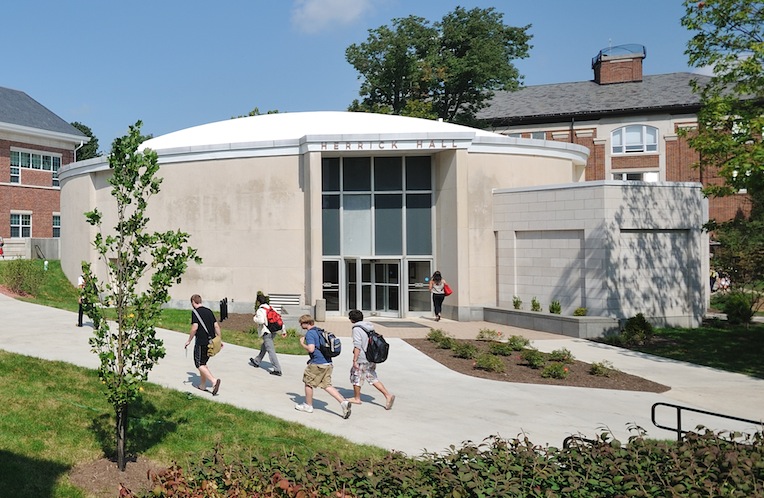 Originally one of Denison's largest science lecture spaces, Herrick was transformed into a performance hall in 2007 in order to give artists and speakers an inviting and accessible venue on the Academic Quad.
More about

Herrick Performance Hall

Herrick Hall was built in 1966 by Gilbert Seltzer. The design is New Formalism in Bedford limestone. Named in honor of former geology and natural history professors Clarence Luther Herrick and brother Charles Judson Herrick who taught at Denison in the late 1800's and were instrumental in establishing Denison's reputation in the sciences at that time.