Designer/Architect
Gilbert Seltzer
Style Details
Brick construction reflects the International Style of the 1930s.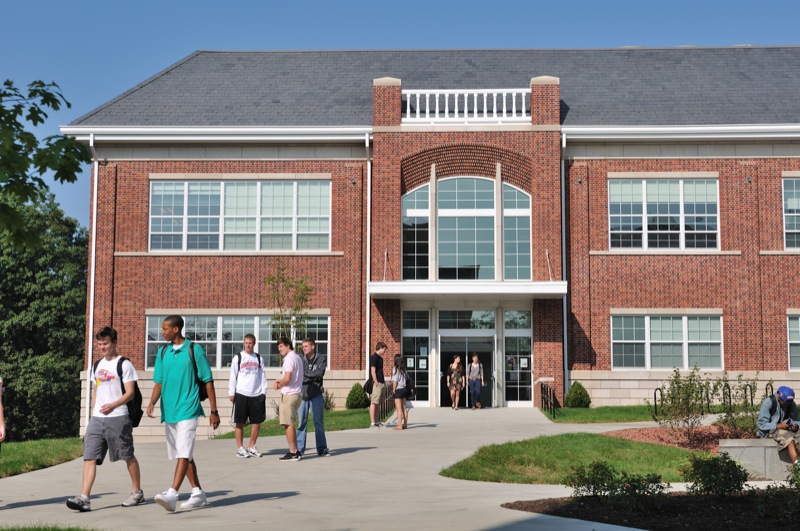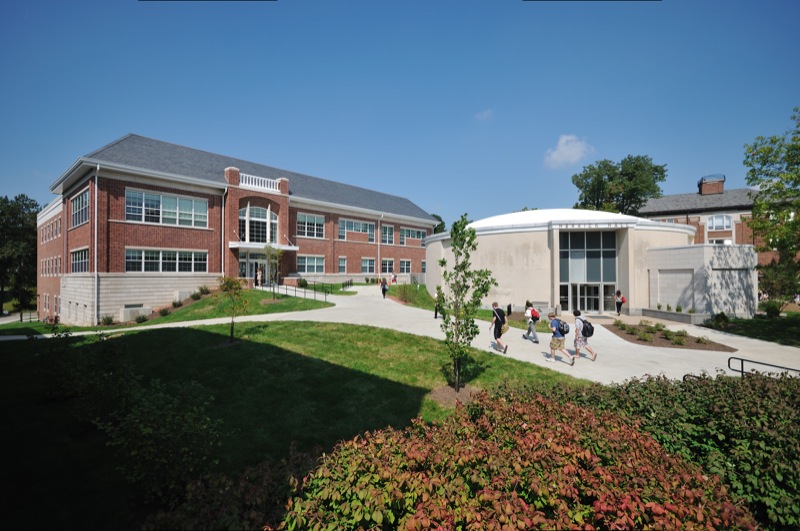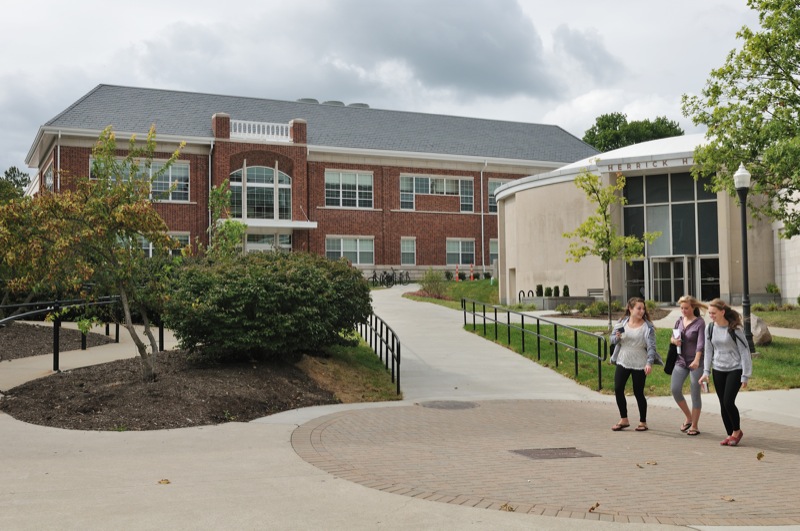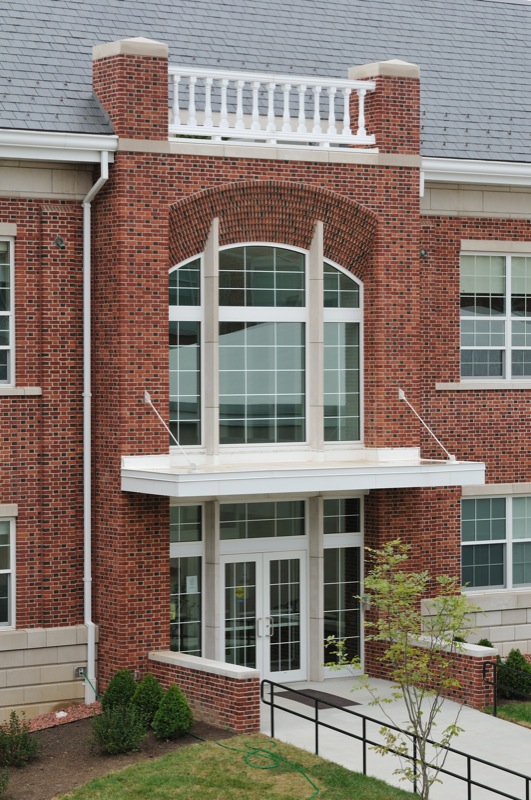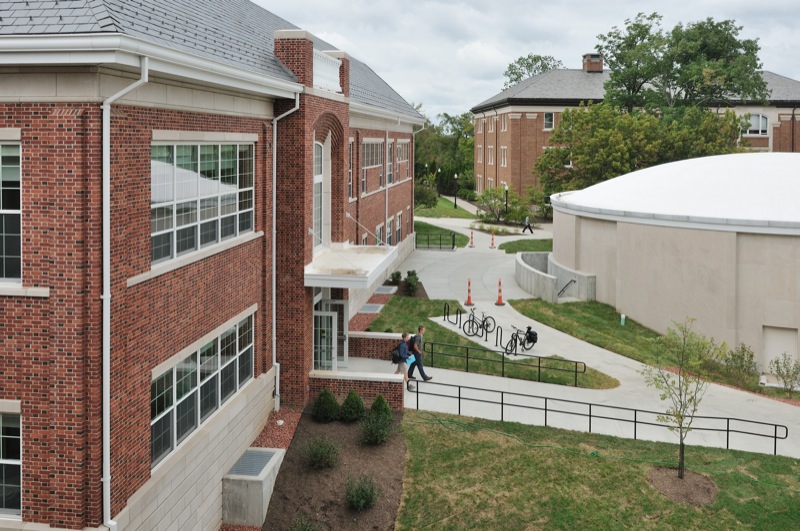 The renovation and expansion of Ebaugh Labs earned a Leadership in Energy and Design (LEED) Gold rating from the U.S. Green Building Council.
More about

Ebaugh Laboratories

The building is named for William Clarence Ebaugh, a chemistry professor at Denison from 1917 to 1945. Ebaugh is connected to Herrick Hall, and designed by Gilbert Seltzer in brick to reflect the International Style of the 1930s. Ebaugh Laboratories houses the Chemistry and Biochemistry Department and contains laboratories equipped with a nuclear magnetic resonance spectrometer, ultraviolet-visible spectrometer, and a computer-controlled gas chromatograph. A 17-month construction project concluded in the fall of 2011, including both a major addition (19,252 square feet) and an exhaustive renovation of the existing 1966 L-shaped building, resulting in a finished facility totaling 51,675 square feet.

The new structure includes four classrooms of varying size, six teaching laboratories, research lab space for 10 faculty and instrumentation rooms on each floor. The new facilities are designed to advance Denison's "hands-on," experiential teaching and learning, where collaboration is a key element. Students work together, and they work closely with faculty members. They also work across disciplines, with biologists, chemists, and physicists, for example, conducting collaborative research. To allow the building to meet the needs of today's teaching, learning, and research, and also to grow with future changes in chemistry pedagogy, many spaces within Ebaugh are modular, allowing a conventional teaching lab to be reconfigured easily for group projects. Dedicated lab spaces accommodate joint faculty and student research as part of Denison's noted Summer Scholars program, departmental honors projects and students' preparation for post-graduate pursuits. About 60 percent of Denison's chemistry and biochemistry majors go on to earn graduate degrees at major research universities around the nation and the world.

In 2008, Denison made a commitment for all new campus construction to be built to sustainable standards, as set by the U.S. Green Building Council's Leadership in Energy and Environmental Design (LEED) rating system. Ebaugh Laboratories is the second project completed to LEED specifications on the Denison campus, the first being the renovation and expansion of the Bryant Arts building, which earned LEED Gold certification. The principal design architects for the renovation and expansion project were Steve Stein and Tom Nugent of JBA Architects in Newark, Ohio. Their portfolio includes the Dow AgroSciences Discovery Biotechnology Research Center; Nestle Westreco USDA Pilot Plant and Support Laboratories; and Quantum Chemical USI Northlake Research Center. The construction firm was Lincoln Construction, of Columbus, and the engineering firm was Prater Engineering, of Dublin, Ohio.
Directory
View the departments, offices, programs, services, and faculty with offices located in Ebaugh Laboratories.
See Denison A-to-Z »
Departments, Offices, Programs & Services