Style Details
French Romanesque Revival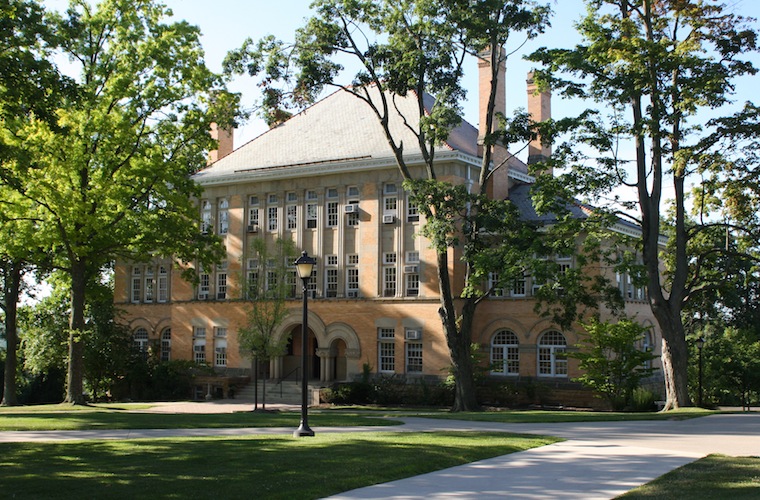 Next time you walk into Doane, pause and look up. Amherst stone trimmings around the semicircular carved arches and columns are intricately carved. There are faces and other oddities—even a crocodile.
More about

Doane Administration

Doane Administration was built in 1895 as the Doane Academy, a college preparatory school that closed in 1927. A gift of William Howard Doane, the building is French Romanesque Revival style in Oakland pressed brick and Amherst stone.

A composer of thousands of church hymns and editor of the Baptist Hymnal, Doane also invented more than 100 devices for woodworking machinery and was a trustee of Denison from 1874 until 1915. He also presented Denison with two additional buildings (the original library and a gymnasium) and his daughters with three more (the present library, Higley Hall and Central Heating Plant).
Directory
View the departments, offices, programs, services, and faculty with offices located in Doane Administration.
See Denison A-to-Z »
Departments, Offices, Programs & Services