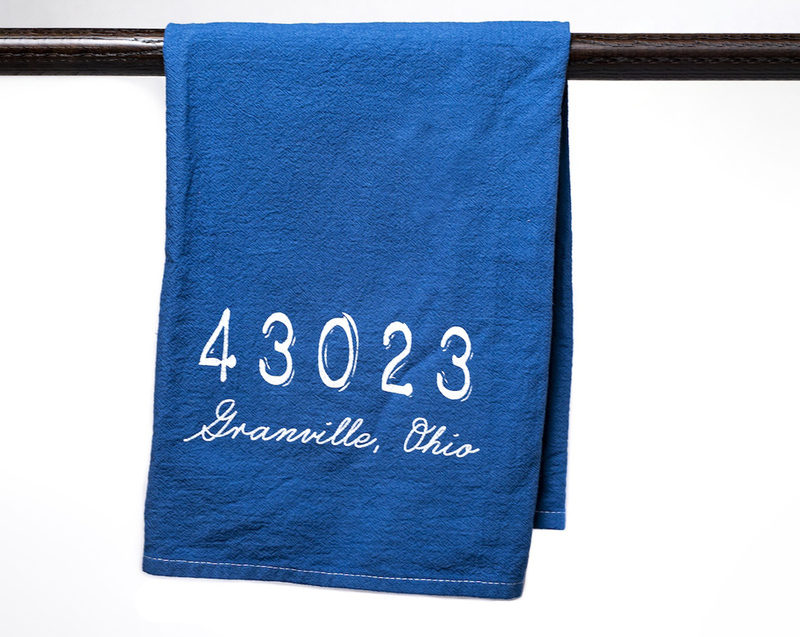 Though Denisonians live far and wide across the globe, 43023 is a number that will always bring back fond memories. Show your Granville love with this dish towel from Cedar & Thread—a new home decor store in Granville. It'll be like a secret code for your next round of dinner guests … when dinner guests are a thing again. By the way, you can also find tees and other Granville gear on Cedar + Thread's website, cedarandthread.com.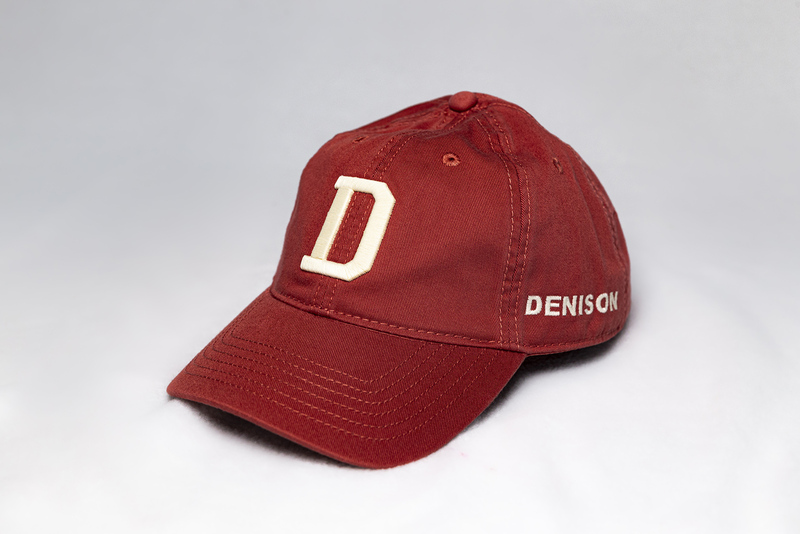 So, some of us have been having a series of bad hair days in the pandemic--because, really, who's looking? Here's an easy fix: Rep Denison with this stylish hat from the Bookstore.
Available in three colors, you can order it online at shop.denison.edu and get it delivered straight to your door.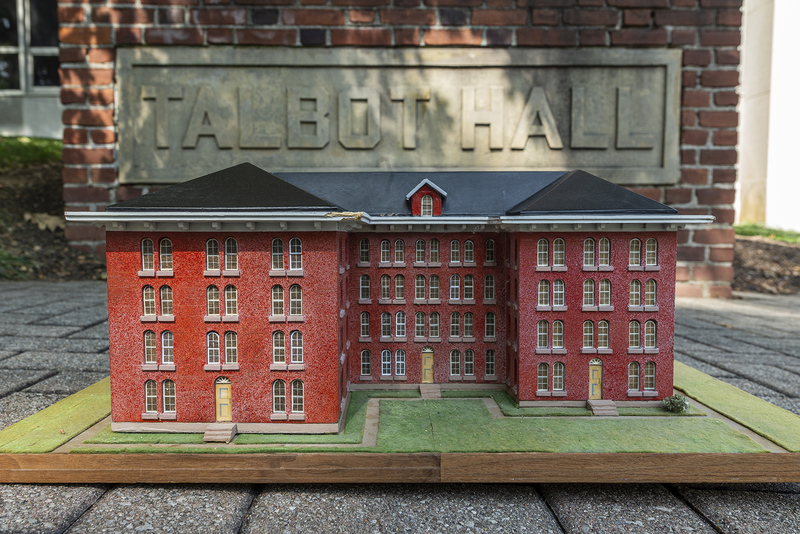 This model of old Talbot Hall was unearthed from a dark corner of Denison's physical plant, where it was stowed for safekeeping and forgotten a very long time ago. Kim Curran, executive assistant to the provost, spied it, recognized its charm and historical value, and swooped in to save it. After being displayed in the president's office for the past two years, it was given to the archives, where it's safe and in good company with many other artifacts from Denison's past.
Talbot would have met you at the top of the hill from 1873 to 1967, one step forward of where Knapp now stands. The photo shows the back of the building, where the woodpile and brick privies originally stood. Water was fetched from a spring farther down the hill in those days. The boys would have carried wood or coal upstairs to keep their rooms on the upper floors warm, and classes were taught on the lower floors.
The model represents a great deal of time and skill, but its story has been lost, at least for now. If you recognize it, please get in touch at denmag@denison.edu.
Published January 2021