Admission offices across the country are struggling to meet their enrollment goals as the challenges facing higher education increase. Yet Denison is looking at record numbers of admission applications. What is the College doing differently? And how does Denison plan to evolve in a competitive admission marketplace?
Denison's class of 2020 had a unique distinction: The 640 incoming first-years were drawn from a pool of nearly 7,000 applicants. The trend continued for the Class of 2021. More than 7,500 prospective students had applied for admission to Denison this fall—that's the largest number of applicants in the College's history. In fact, applications are up 58 percent over the last three years. Recently we sat down with Greg Sneed, who joined Denison as vice president for enrollment management in 2016, to discuss the forces driving the College's enrollment efforts.
Liberal arts colleges have struggled to meet their enrollment goals. But Denison had a record-breaking number of applicants this year. Why?
My impression coming to Denison is that there's been a certain degree of Midwestern humility here. We didn't want to brag about ourselves. I think a fresh set of eyes, with Adam Weinberg coming in as our president four years ago, gave people permission to talk about decades of accomplishments by our faculty, our students, our alumni, and the institution itself, in ways that we really haven't done on a large scale before. This is truly one of the great liberal arts colleges. Everybody has a right to feel proud of their association with Denison. We have a forward-thinking and accomplished faculty who have introduced seven new academic programs that fit the evolving needs of our students. Parents, counselors, and students started dialing in on that. And the College is consciously working to raise its national visibility. For example, Adam frequently publishes in The Huffington Post and LinkedIn. In many ways it is institutional visibility that has led to this increased interest in Denison.
What changes are having an impact on admission?
There are a lot. Let me talk about a few. We launched the Knowlton Center for Career Exploration, where we're looking at how to change the paradigm, change what it means to prepare students for careers in the professions in the 21st century. In today's world, families want us to objectively demonstrate the return on investment. And the work we're doing in the Knowlton Center to change the approach to career exploration resonates with parents and prospective students. We also have launched advising circles, with a heavy emphasis on mentorship, and greatly expanded global programs; those initiatives are starting to resonate with parents and students, as well. And that is reflected in what students are telling us in their applications.
What are the big challenges in recruitment now?
We sit in a very interesting place in the higher education market. I think it is safe to say that the liberal arts admission marketplace in the United States is bifurcating. There are the colleges that have significant financial resources, significant institutional history and brand recognition, for which students' changing preferences may not have as great an impact because they are already so selective. They're the "haves." Maybe there are 50 or so liberal arts colleges in the country that are on the upward side of this bifurcating market. And then the majority, the rest of the colleges, tend to be on the lower side of this bifurcating market. Those are institutions that don't have the same kind of financial resources available, so they're less able to weather the storm when they don't make their enrollment numbers for one year. And unfortunately, they can easily end up in a downward spiral: They don't produce outcomes that parents are willing to pay for, which results in less revenue for the next year's class. And it only exacerbates the problem over time.
Denison is in the upper tier of colleges. We are on the right side of the bifurcation, but we aren't always recognized as having the same prestige as some of our peer institutions. We deserve it, but we need to work to get it. Careful stewardship of the institution is critical—with an endowment of nearly $800 million, we have significant financial resources at our disposal, but we don't have infinite financial resources at our disposal. We offer a top-tier education with fantastic outcomes; dedicated, nationally acclaimed faculty members; an incredibly diverse and talented student body. All of that said, in order to remain on an upward trajectory, we have to carefully consider the way we do things and stop being a "best-kept secret" or a "hidden gem." We are already well on our way to making this transition. It's actually really impressive how much progress we have made over the last three years in increasing our national visibility. There is a buzz emerging about Denison that is exciting. It is one of the things that attracted me to Denison.
I think by and large, the College is really on board with thinking differently about what it means to be a successful and productive liberal arts college in the 21st century. The faculty passed seven new academic programs, including ones in global commerce and data analytics. I can tell you from colleges where I've worked in the past, new academic programs are rarely considered, let alone seven academic programs in a short time period. We have to plan for what's going to make Denison a successful and sustainable institution 20, 50, 100 years into the future. Even institutions in the very top echelon, if they're not careful, could wake up and discover in 20 years that they're not relevant. They need to—in a way that's true to themselves—pay attention to the changing demographics, the changing market forces, the changing demands that students and parents have for a college education, particularly a high-priced, high-quality liberal arts education. I truly believe the work we have done at Denison over the last few years will not only benefit us, but will influence how liberal arts colleges nationally and globally prepare themselves to thrive over the coming decades.

What kind of messaging goes into engaging the kinds of students that Denison is looking for?
The message always begins with the benefits of a residential liberal arts college. We pride ourselves on the fact that we provide every student a broad-based education. Because of the dynamic education we provide, they will be the students who go off into the world as critical thinkers and leaders in whatever field they choose to pursue. We also acknowledge the fact that we believe in augmenting that education with practical training, with internship placement, with integrated extracurricular experiences throughout four years. Yes, students are going to get that high-level liberal arts education; what makes us different is the pragmatic bent we add. Advising Circles are a good example. As part of their first year here, most students will join an advising circle with a faculty member who is there to mentor them, to help them craft a plan for their time at Denison, and to explore career and graduate school options so that when they graduate, they are competitive in any field they choose to pursue. For example, we know that mentorship defines a transformative college education, and yet only 24 percent of college students nationally report having developed a mentoring relationship in college. At Denison the figure is over 90 percent.
Some people have questioned the value and marketability of a liberal arts degree today, especially after the economic downturn. How can Denison address that?
We spent 18 months talking to employers and asked, "What do you need from fresh, brand-new college graduates?" Not one employer said, "We need more people graduating from business school." They said, "We need people who can write well and think critically. We need people who can use Excel. We need people who know how to read a balance sheet." In many ways, these employers are talking about students who have a mix of liberal arts skills and some practical job-related skills. So now students at Denison can supplement what they are learning in the classroom by taking online modules called OnBoard from the Knowlton Center. They complete the modules between semesters or during the summer months to augment their course work and teach them how to build a PivotTable with Excel, how to manage a balance sheet, how to handle personal finances—things that liberal arts colleges, and frankly most universities, haven't taught their students to do. We're teaching those practical skills in addition to providing an integrated career exploration model. This is one example of the exciting work being done at the Knowlton Center to help students use their time at Denison to explore different professions while acquiring the skills, values, habits, experiences, and networks to be ready at graduation to start building their careers.
We also have been collecting data on our graduates five years postgraduation. Parents will say, "Okay, but what are the actual outcomes?" So, we started a website called The Denison Difference, where we publish the aggregate employment statistics for our graduates. I'm the person who will stand up in front of a crowd and tell families, "Look, don't take my word for it. Look at the objective outcomes. Look at the statistics. Look at our above-average, full-time employment rates; above-average rates for admission to medical school and law school; salaries that exceed the national average." And I challenge families to compare our objective outcome data with those of other liberal arts colleges. Most of the time, colleges are not going to have the data, or they don't want to share the data, because they know it's not as good. We're asking students to come here and devote four years and significant financial resources, and I think we have a duty to demonstrate to families what they're getting for that investment. The data on our graduates are impressive. It makes me very proud to be a Denisonian.
How do you reach prospective students now? Is social media key, or are conventional tools like viewbooks and college nights still the core?
All of the above, though we don't do nearly as many hard-copy mailings as we used to. Twitter's a big thing for us, and Instagram. We're traveling extensively to be where the students are. We're also leading the way in our partnerships with community-based organizations.
Community-based organizations? Explain, please.
Community-based organizations are typically nonprofits. The most effective models tend to be those that embed mentors in schools to work with students throughout high school in preparation for the college admission process and going off to attend college. An excellent example for us right now is a partnership we started this year with I Know I Can, a nonprofit in Columbus, and with Columbus City Schools. We formed what we call the Denison-Columbus Alliance. I Know I Can counselors augment the counseling capacity of Columbus City Schools. Thanks to a very generous lead gift from Don '54 and Teckie Shackelford '56, we will offer full scholarships to 20 students from the Columbus City Schools each year. I Know I Can gets to know students, and students apply through I Know I Can, which does an initial vetting of the applicants. They refer them to us, and we go through a selection process for the 20 scholarship recipients. With limited resources, there is no way we could effectively execute a program like that without our partnership with I Know I Can and Columbus City Schools.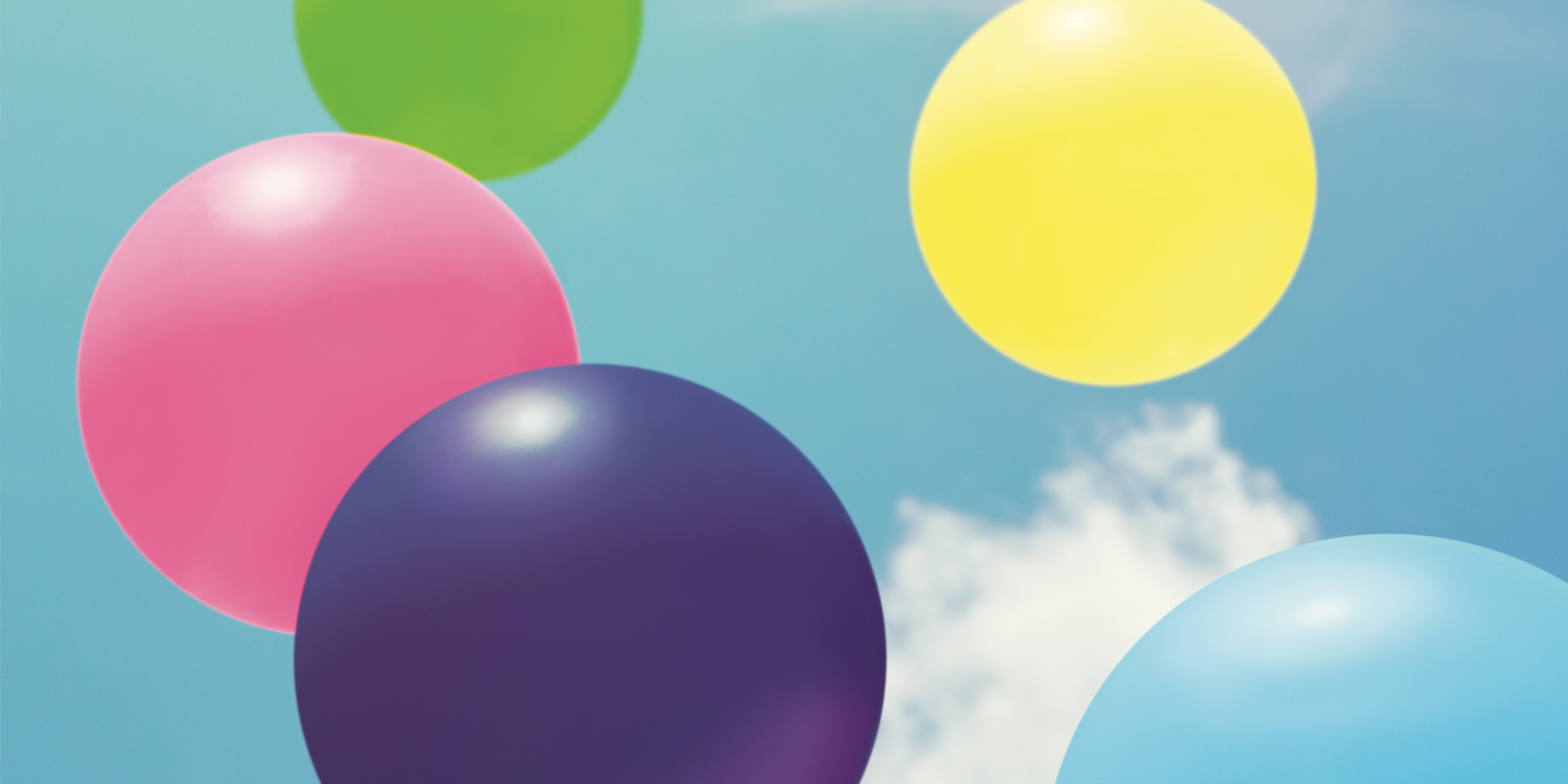 During the worst of the recession, the price tag of private liberal arts colleges was the leading explanation for why those schools were struggling with admission. How much does that factor at Denison today?
We have a remarkable degree of socioeconomic diversity here. Most liberal arts institutions find themselves in a sort of bimodal distribution of income: a large population of high-income students, and a smaller population of low-­income students, and very few students in the middle class. We are much more diverse—in the ballpark of about a third low income, a third middle income, and a third high income. I think that's a testament to our very generous financial aid program. It is another significant strength of Denison and speaks well of our values as a college.
Some families are concerned that a liberal arts campus is not politically diverse. How do you address that?
We talk about the fact that we are a remarkably politically balanced institution. Having a politically and socially diverse student body is part of what makes a Denison education special. Denison evolved almost 200 years ago as this New England-esque liberal arts college that's not in New England. Denison appealed to people who wanted a different sort of experience, who came out to the frontier, so to speak, here in Ohio. From the very beginning, this was an institution for people who thought differently. We value that, and we promote that as part of what makes a Denison education valuable. When we go out and talk about Denison, the students who are interested in coming here tend to be the students who say, "Okay, I can get on board with that. I understand I'm welcome in this environment, that all viewpoints are truly welcome." Naturally, tensions were running high across the country this past November, and the students got together within a few days following the election to talk about it. I can't say it didn't get heated at times, because it certainly did. But the point is that it didn't devolve into name-calling. This was a rational, logical, educated—and sometimes emotional—debate about the future of our country. That's what we promote; that's reality here at Denison. I think that in turn attracts students who want that balance. We are one of the more politically diverse liberal arts colleges. This is another strength of the College and adds a lot to the student experience. It also makes the campus more interesting and relevant.
What are you doing to attract students of color?
Partnerships with community-based organizations are the most important and effective examples of what we are doing to recruit and enroll students of color. Besides I Know I Can in Columbus, we also partner with Chicago Scholars; with Yes Prep, which works with students in Texas and New York; with College Promise in Dayton; and with A Better Chance in California. These relationships are probably the single most extensive way we reach out to find domestic students of color. We also have an extensive in-house outreach program. We have three staff members in the admission office who are dedicated to helping us enroll students from diverse backgrounds, including students of color, as well as first­-generation, low-income, and international students.
Are international students an important part of building a class?
They are. This past year, about nine percent of our incoming students were international. Part of Denison's strategic plan through 2020 is to bring that up to 15 percent of our incoming class. We're doing this in a deliberate fashion, and we're doing it in a way that will ensure we have the campus services to support these students. In addition to that, historically Denison has spent most of its international recruiting time in China and other parts of Asia. Now we're expanding into Europe, Africa, South America, India. As we expand the population of international students, we're paying very close attention to make sure we do so in ways that will help add to the cultural diversity at Denison.
Diversity in all forms is an important part of building any Denison class. Working with and living with people of different backgrounds and experiences is a crucial skill for professional success and civic life. At a residential community like Denison, we are preparing students for life after college. That experiential learning starts here, in classes and in the residence halls.
In this year's pool of applicants, were there any surprises about who is applying or where they are coming from?
I was pleased to see that we have disproportionately large increases among domestic students of color and international applicants in what are uncertain times, when lots of people don't know the direction the country is headed.
As you plan for the future, do you have any concerns?
This is rapidly becoming one of the more selective colleges in the country. As an institution, we have to start making decisions that we've never had to face before, having to say "no" to large numbers of very well-qualified applicants. And by virtue of becoming a much more selective place, we have to understand that we aren't going to be able to accommodate all the students who historically would have come here. So we're having those conversations about our core values. We want to maintain our level of diversity, broadly defined, and we want to maintain our academic profile. So how do we balance these things with the practical reality that students still contribute 60 percent of the operating revenue of the College? I don't know how that may change in the future, but it's important to think about some of the tradeoffs that we may have to make.
It's an exciting time to be at Denison. This is an institution with an incredibly supportive board of trustees, a dynamic and forward-thinking president, a brilliant faculty, and a dedicated staff. By and large, we are all moving in the same direction at the same time. And that is so rare to find in American higher education.
Published July 2017