Julie Tucker recalls the first meeting with Amanda Fields '25, who arrived in her office like a force of nature, a cyclone of good intentions and bright ideas.
It was the spring of 2022, a time when Denison was preparing to transition its student health care from Whisler Hall to the Ann and Thomas Hoaglin Wellness Center. Tucker, associate vice president of Student Life, immediately recognized Fields' passion for the topic.
"Amanda had lots of innovative thoughts about wellness, and you could see she was invested," Tucker said.
Fields was encouraged by the staff to channel her energy through RED Corps, a program founded in 2018 and operated by Denison's Red Frame Lab.
The program, which employs 12 to 16 students annually, teaches its fellows to research topics, work with teammates, develop creative data collection methods, synthesize data, and deliver polished presentations to on-campus clients.
In her first year as a RED Corp fellow, Fields found the endeavor a perfect fit for her ambitions in public health. In the spring of 2023, she was part of a team project that helped Denison students understand how to use their health care insurance.
"I went rogue my first year when I was trying to do it on my own, and you can wind up getting too close to the issue and feeling frustrated," said Fields, a global health major. "There's a big difference between advocacy and consulting."
'Why you hire us'
Denison established RED Corps five years ago to gain student feedback for an important campus project.
"We were engaged in a housing master plan, renovating residence halls and building community within residence halls," Tucker recalled. "We hired an outside consulting firm and they conducted an all-student survey and made recommendations. But none of their findings seemed rooted in who we are as a campus. The recommendations just didn't make sense."
RED Corps formed just days after the meetings with outside consultants. The housing master plan became the first project for the inaugural fellows, and their research was so thorough that the outside consultant planned to incorporate it into future work with universities.
"It has become this beautiful student mechanism of how we gather feedback and deep insights," Tucker said. "RED Corps has been important for how we gather opinions on the wellness center and student meal plans."
RED Corps fellows canvas the campus for a wide range of student opinions. The data sometimes yields surprising results.
Take, for instance, the time students were asked whether building a bar for the social space at Moon Hall was a good idea.
"You would think you know the answer, right?" Red Frame director Steve Krak said.
But as a RED Corps team drilled deeper, asking follow-up questions, students discovered such a move would limit options for using the space.
Asking the right questions is a big part of the program's mission.
"Working to get the perspectives of other Denison students is crucial," Tucker said. "RED Corps teaches students to get well beyond assumptions you or your friends might have."
This is a true consulting experience. There are times when clients adopt recommendations and times when, for reasons beyond the fellows' control, they choose not to act on the recommendations while still taking into account the valuable insights.
Alex Pan '24 loves the challenges RED Corps present. His group had Denison Edge as a client and helped investigate the feasibility of opening a co-op-style program in Columbus.
Administrators decided to table the project, but the information collected by Pan and his team should prove valuable if the university revisits the idea.
"This is why you hire consultants, and why you hire us particularly," Pan said. "You hire us to find out what students think and what would have to be true to them to be receptive to an idea."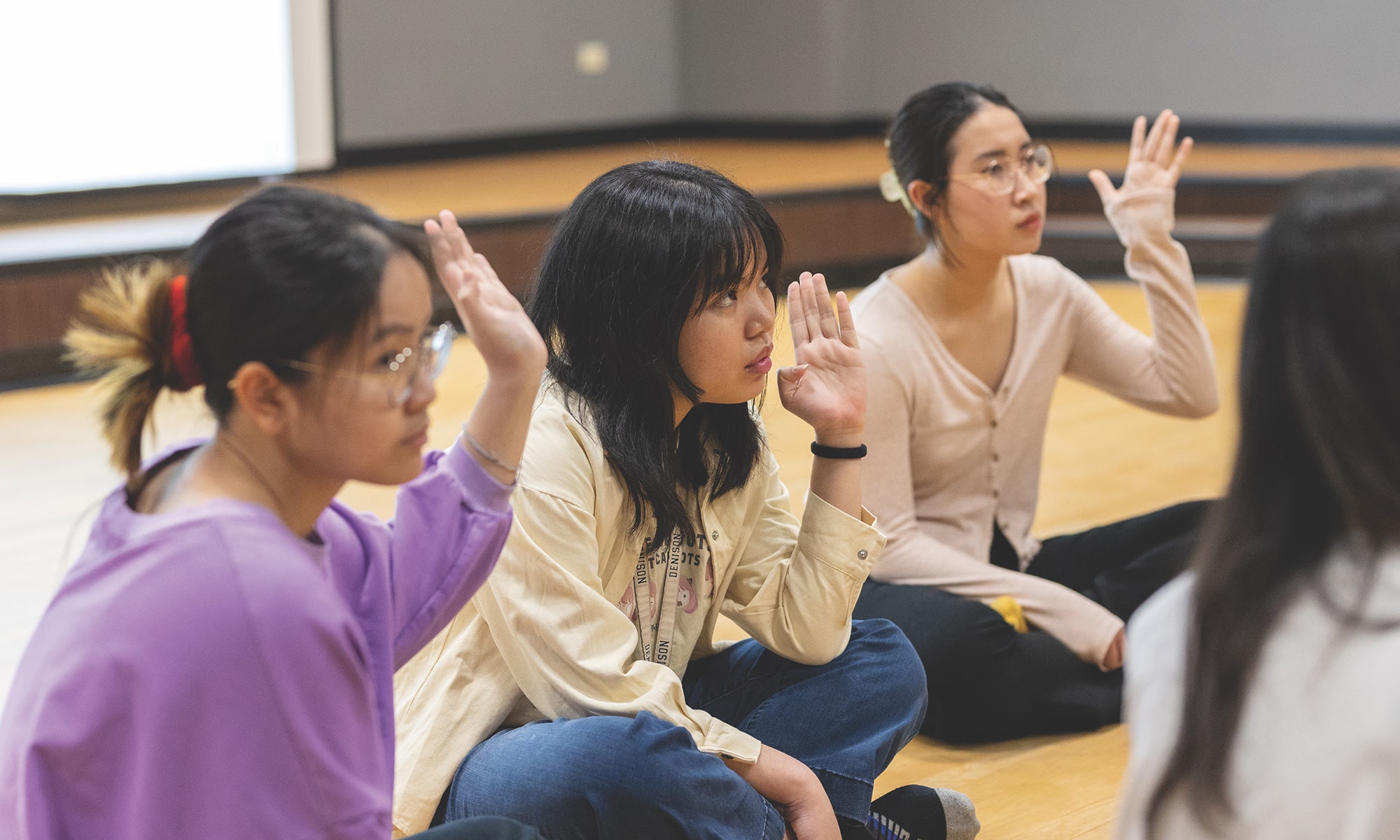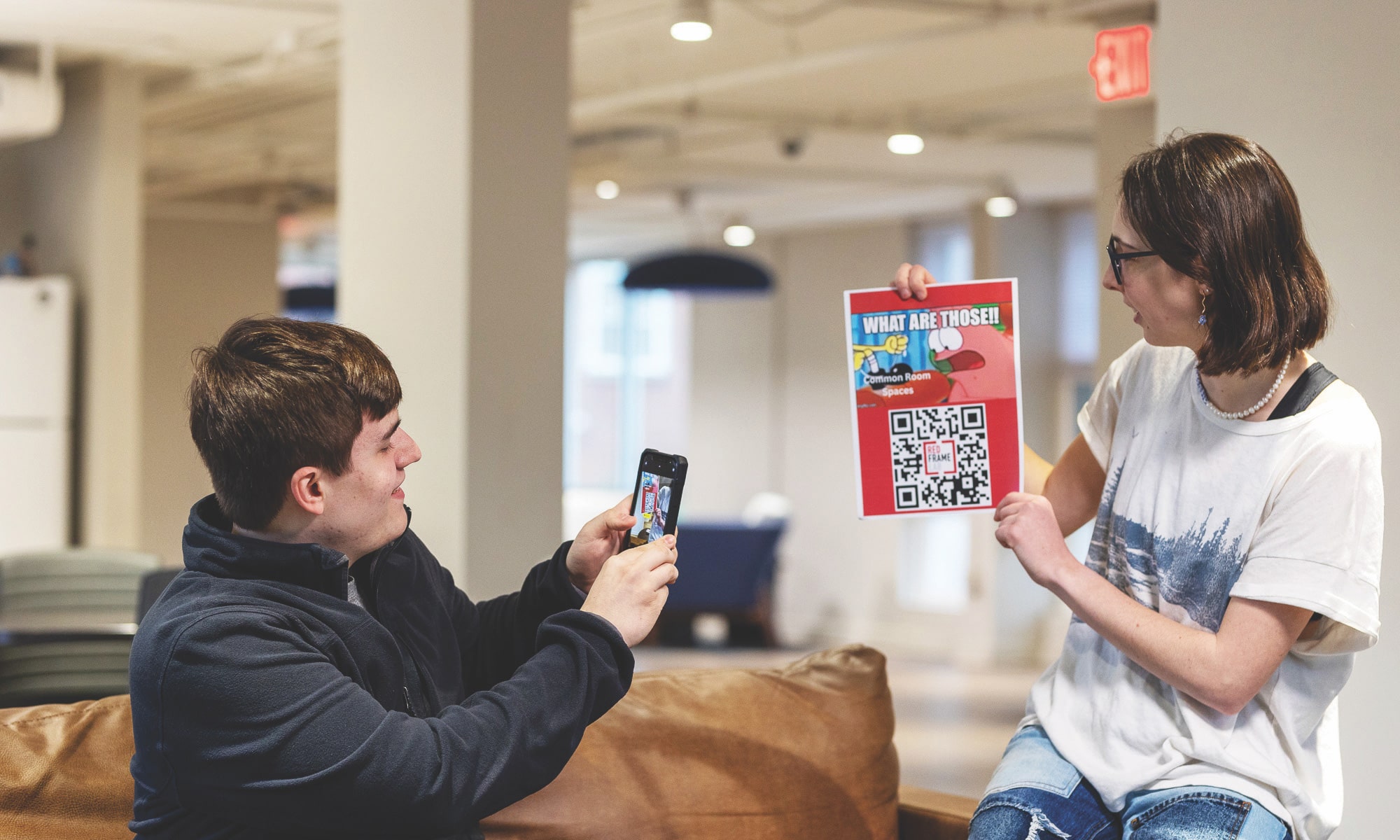 1. Students offer feedback to RED Corps fellows.
2. RED Corps fellow Jon Svendsen '23, left, and Colleen Boyle '24 worked on a team tasked with getting insights on campus common spaces.
'Welcome to the real world'
Sophie Hudson '21 spent three years in the RED Corps program, and that experience taught her many lessons — including not to fear failure.
Clients might balk on a project, but if data is properly collected and the scope of the work is understood, students succeed in their mission as consultants.
Hudson currently works as a supervisor for McMaster-Carr, a supplier of hardware, tools, raw materials, and maintenance equipment. Drawing on her RED Corps education, she's constantly checking with clients and bosses to eliminate blind spots and surprises.
"What is the scope of the project?" she asks periodically. "What are the priorities, and have they shifted based on the information we have? Regular check points are important."
Krak and Tucker assign RED Corps projects knowing that most will be "squishy" in scope and might involve clients who aren't exactly certain what they want. Fellows are sometimes thrown curveballs in the process.
"When team members come into the lab concerned, I smile and tell them, 'Welcome to the real world,'" said Krak, who worked 25 years at Battelle Memorial Institute solving science and technology problems for clients.
"Then, I coach them by asking, 'What can we draw on to make this work?'"
Published June 2023