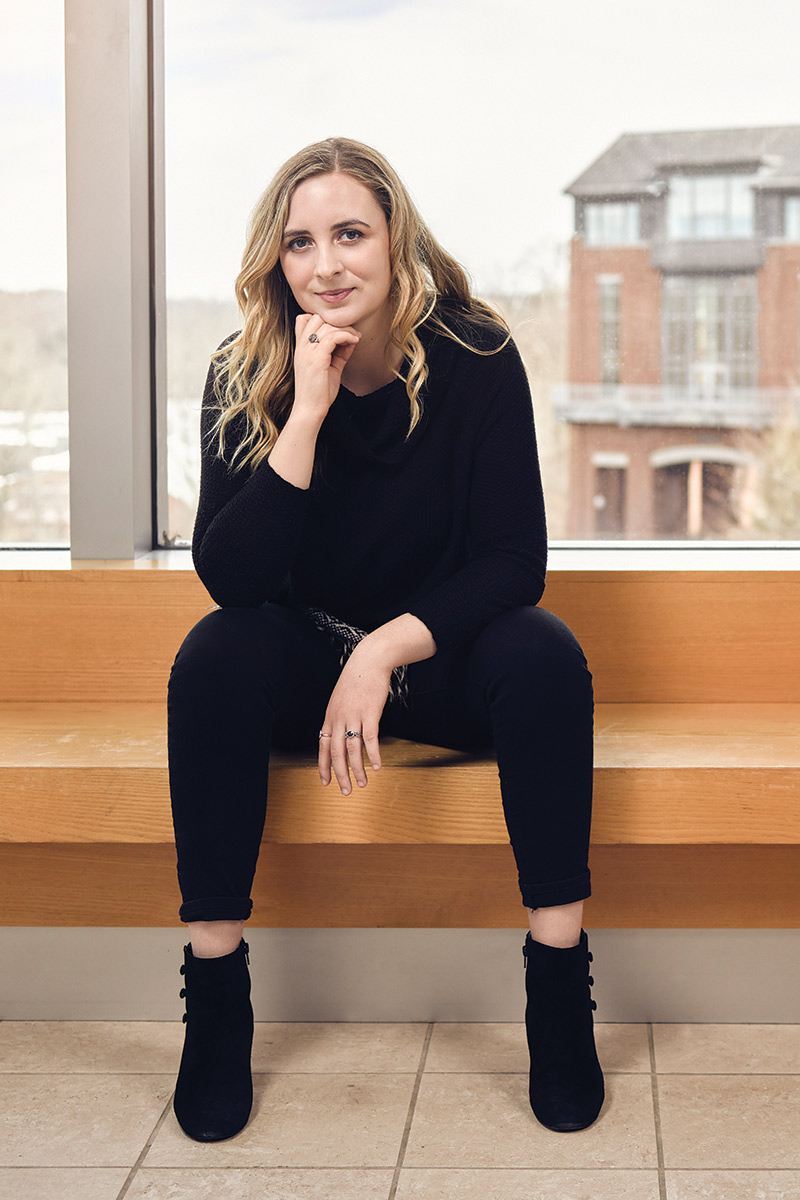 Maddy Matura '20
Double Major: Data analytics (biology concentration) and biology
Impactful Research
Many aspects of the data analytics curriculum and the biology curriculum overlap with my senior research project. I've been working with Dr. Christine Weingart of the biology department to prevent antibiotic-resistant bacterial infections with a type of virus called bacteriophage. The bacteria we are working with is called Burkholderia cenocepacia, and it often infects cystic fibrosis patients. We have tried a variety of treatments and concentrations of bacteriophage to treat B. cenocepacia infections. This resulted in a lot of data that I've analyzed for my senior thesis.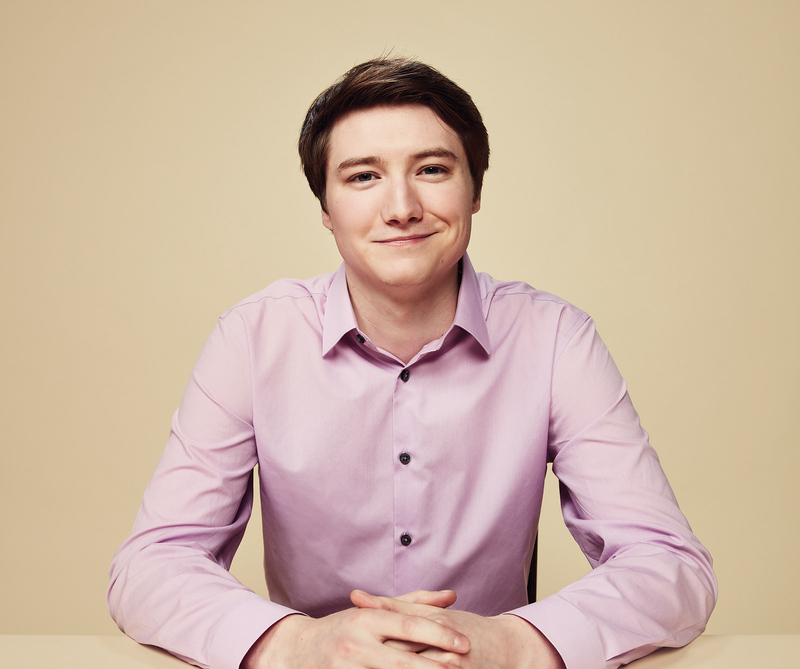 Gavin Thomas '20
Double Major: Data analytics (economics concentration) and economics (finance concentration)
On Meaningful Connections
One of the greatest pieces of advice I received coming into college was to
make meaningful connections with my professors. I was able to navigate the data analytics major to maximize my time studying things I was interested in.
Dr. Laura Boyd and Dr. Anthony Bonifante guided what I did for my projects to
create an important experience.
Integrating Data and Finance
I interned at Enfusion, a cloud-based investment management software provider for hedge funds, institutional asset managers, and family offices. During my research of Enfusion's clients, I read about how data is integrated in finance. Hedge funds are beginning to use advanced data analytics to assist their investing strategies—but no unaided investment algorithm has outperformed human managers yet.
Raising the Right Questions
Studying data has made me a more informed consumer, and I'm now able to question broad claims that companies and organizations may make.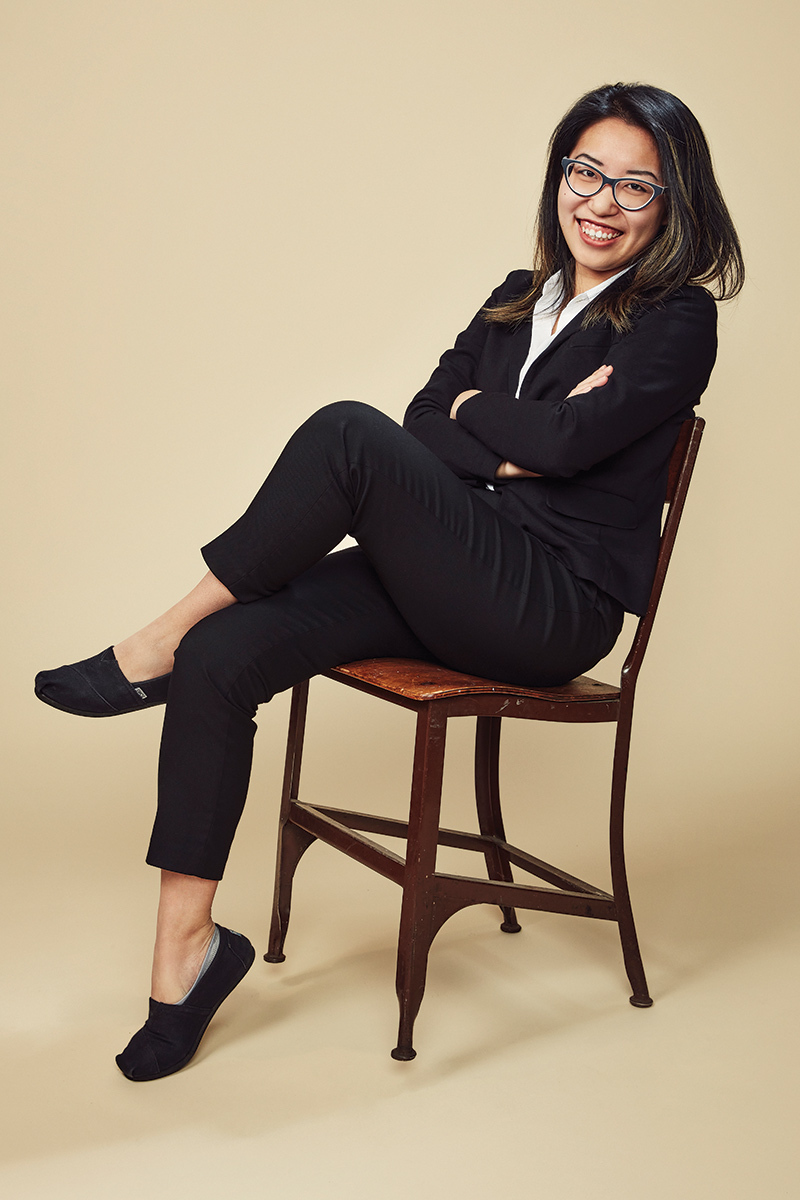 Jessy Niu '22
Major: Data analytics (anthropology/sociology concentration)
Summer Smarts
My experience as a summer scholar at Denison led me to data analytics. I had only completed two computational classes at that point and was uncertain about what I could do in a research project. We decided to create an app based on traffic policing using data. Now I am working as a DA teaching assistant and research assistant.
About Birds
I was able to do research with Dr. Sarah Supp as part of a larger collaborative project with two other universities. For our part, we analyzed bird data and hope to explore whether certain types of birds affect the expansion of red cedar trees. The data analytics work was interesting, but it also gave me the chance to see what a long-term research project might be like.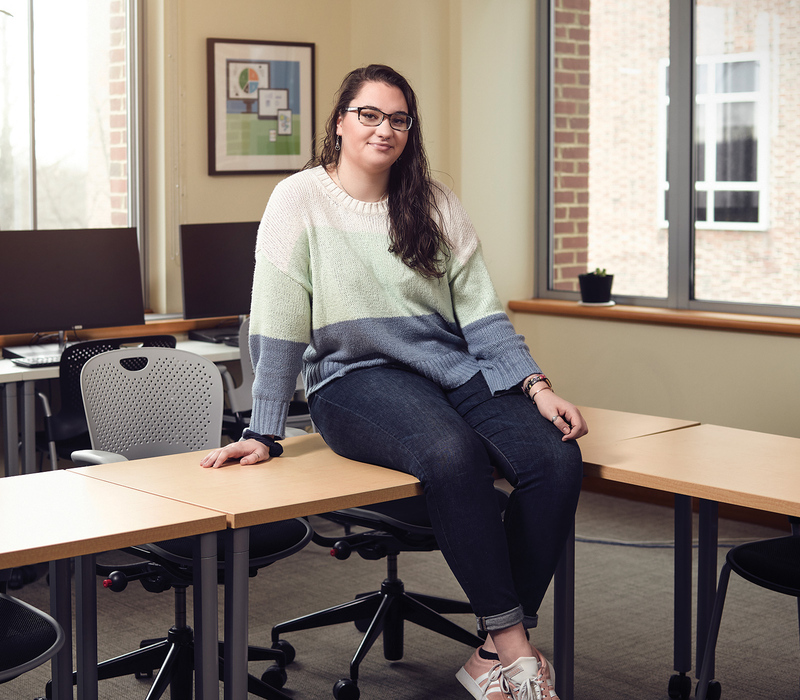 Alex Tubbs '20
Double Major: Data analytics (economics concentration) and mathematics
Data and Sports for the Win
I've been lucky to pursue my interest in sports analytics. In DA101, I was able to use NBA data in multiple labs, and it made the tools we used more understandable. I could check my results using my sports knowledge to confirm that I was coding correctly. My senior project is using data on Division III volleyball teams. I collected all the data and am finding the statistics in each position that create a winning team at the D-III level. This can help coaches decide what player skills are more important when developing a complete team.
The Pitch
Both of my senior projects for data analytics and economics involve sports. My econ project is looking into Major League Baseball positional player performance before and after a player signs a contract. This project is using sports data that's available, but it's inherently connected to my econ concentration because it concerns supply and demand, as well as the cost of shrinking to MLB team owners.
For the Greater Benefit
In DA301, we had the daunting task of working with a team of people we had never met before to solve a real issue for a community. It was an incredible experience, and I learned a lot that I can apply to my career and future work teams.
Sharing the Excitement
It's amazing to see how big this major has become in the four years it has been available at Denison. It's great to see a relatively new major reaching students, and realizing it's having the same impact on them as it did on me.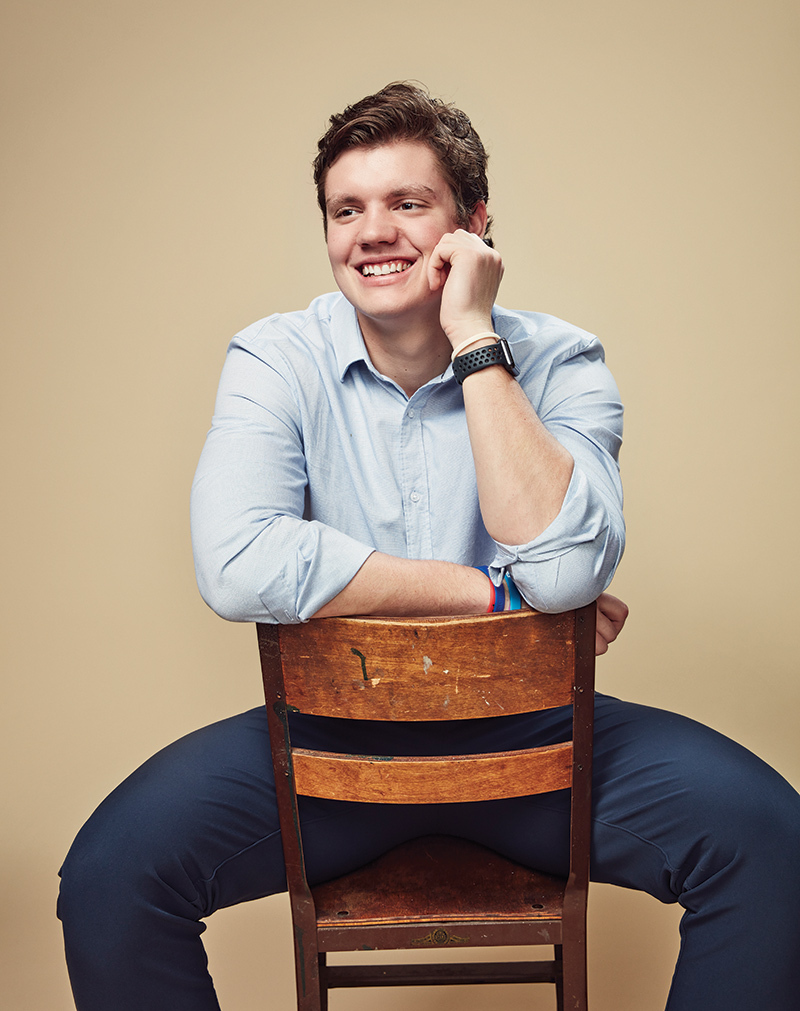 Jack Staggs '21
Major: Data analytics (physics concentration)
The Power of an Intro Course
I started in the pre-engineering program, majoring in physics. But in my sophomore year, I took a data analytics class for a general education requirement and ended up loving it. The mix of math, computer science, critical thinking, and real-world application appealed to me, and I switched majors. I still enjoy physics—it provides a great framework for critical thinking, problem-solving, and hard work that can be applied to anything I do in life. All the statistical methods I have studied in data analytics are now being used to analyze the physics experiments I've been conducting. I'm also developing more of an understanding of those methods in physics that I can apply to data analytics.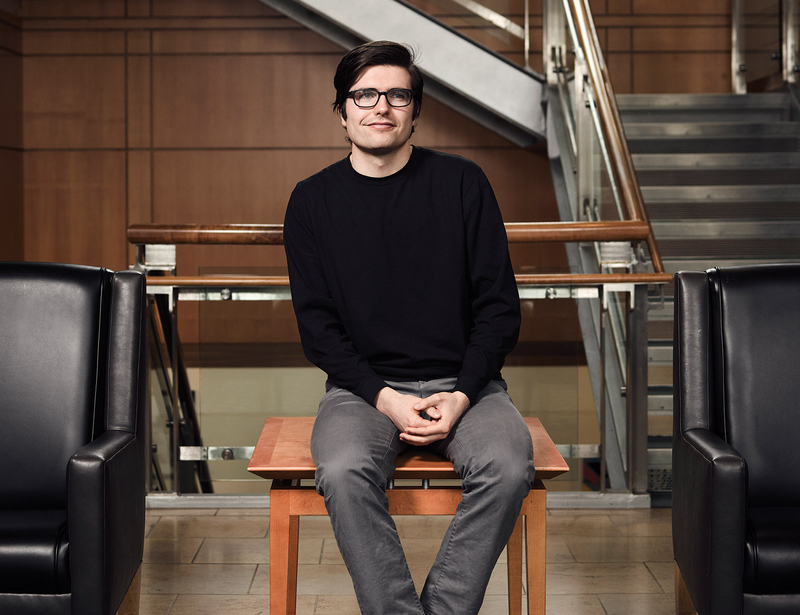 Ward Anderson '21
Major: Data analytics (psychology concentration)
Staying Neutral
Data analytics has fostered a new view in my everyday thinking. Assuming data is collected properly, it can present a neutral viewpoint. When in discussions or debates, I think to myself, "What does the data say?"
A Path Through Personal Experience
My DA301 project presented me the opportunity to work with OhioHealth's Pharmacy Informatics department. It was this project that sparked my interest in HealthTech. As a former athlete who had to stop playing due to numerous injuries, I would like to leverage analytics to help those struggling with injuries and chronic pain.
Connecting the Dots
As a first-year, I was interested in majoring in computer science, but I later realized I was more interested in bringing together technical and non-technical people to solve problems. My desire to understand the human side of technical problems was the reason I concentrated in psychology.
An Ever-Changing Field
The data analytics program will continue to grow. Technology and analytical methods are updating constantly, and the DA faculty works diligently to address these changes. I am thankful to those who made this innovative program that combines technology with the strengths of a liberal arts curriculum.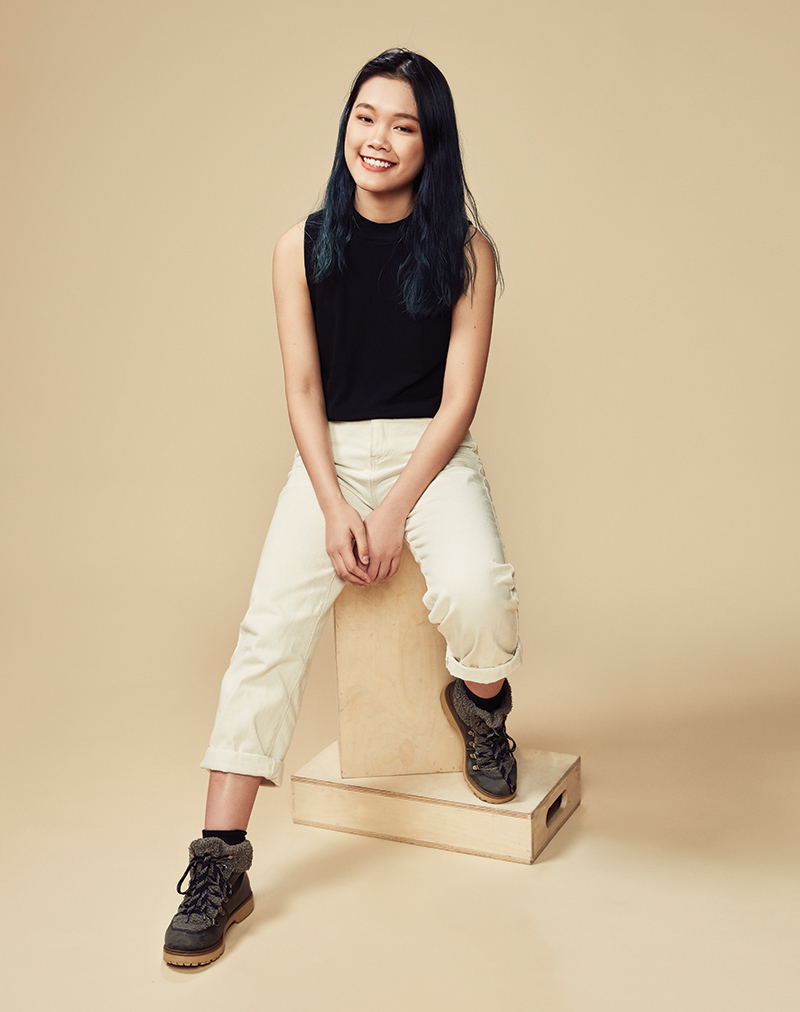 Lam Tran '21
Double Major: Data analytics (economics concentration) and economics
The Ethics of Data
Data analytics isn't just numbers and models. We have to understand the people we are analyzing and impacting. While researching the Ohio opioid epidemic, I found one possible hypothesis explored the pattern of drug use in certain counties and focused on a sense of people feeling as if they didn't belong. We, as data analysts, couldn't think of such theories alone—we have to gain knowledge and ask for advice from professionals in the field we're studying. Because our work will impact humans, we need to keep in mind the ethical aspects when presenting our research to the public.
Boosting Efficiency in Healthcare
In a study with OhioHealth, we explored the application of data analytics in optimizing the medication dispensing system. Using data, we found that we can minimize the delivery time from the pharmacy to the patients, decrease medication dispensing errors, and maximize the capacity of robotic systems to support staff. All of this can save time and money for the hospital and the patients. And those resources can then be used to treat more people.
Lauren Danielson '20
Major: Data analytics (psychology concentration)
Tying it All Together
My math minor has given me a lens to break problems down and find the best route to the end. My psychology concentration has allowed me to spend time studying people and behaviors. When considering the ethical implications of data analytics projects, I often go back to what I have learned in psychology classes and how there are real-world problems affecting individual lives—which I have explored in my senior seminar research, looking at the effect of parental incarceration on children.
Numbers at Work
When I applied to my first internship with Booz Allen Hamilton, a large government consulting firm, I had very little idea that I would enjoy it so much. I thought I would go into medical or biological research, but after this internship, I realized I love the business world and consulting. Because of the technical foundation and skills that I acquired in data analytics, it was in my second internship that it started to click for me how much I was able to do confidently. These internships have shown me I can make an impact with data.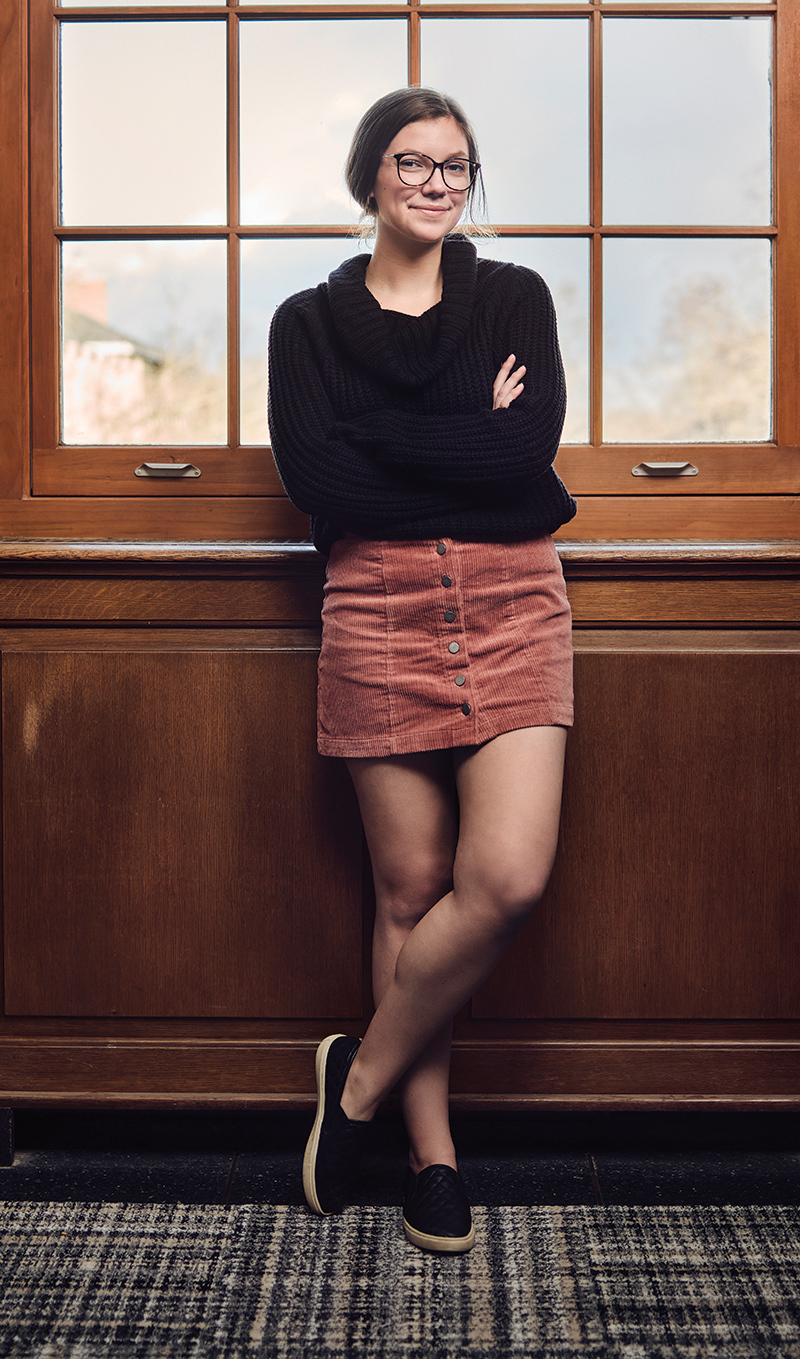 Zoe Pratt '22
Major: Data analytics (psychology concentration)
Piece By Piece
Data Analytics is basically a giant puzzle. We typically start with a raw data set and analyze and interpret what we've been given to create a final picture displaying what the data is telling us.
This is Real Life
I have never taken a lecture-based class in this field—all of the classes involve active participation and project-based learning to simulate a real-life work environment. The courses required for data analytics provide exceptional preparation for future work.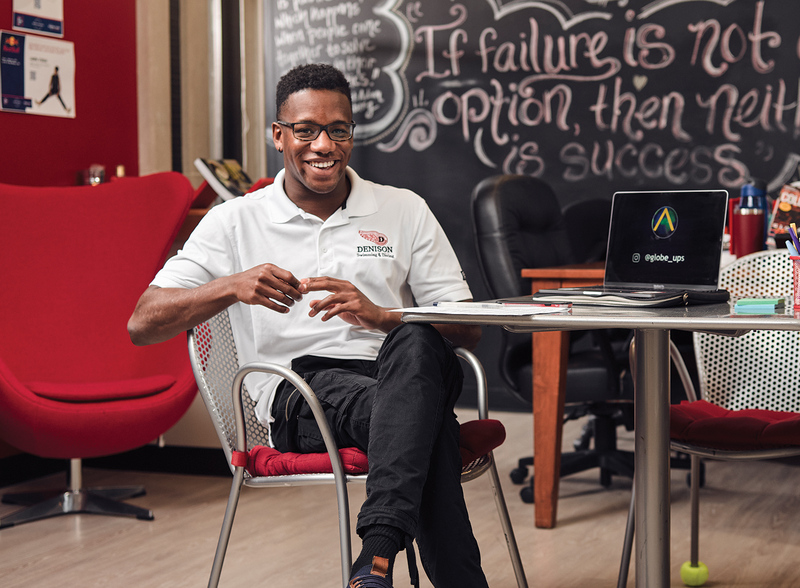 Christien Kelly '20
Major: Data analytics (psychology concentration)
On Data and Political Bias
My senior research has been challenging. I wanted to create an algorithm that could read a news article and place it into a political category. However, I had never worked with "natural language processing" before. It took about two months of research and learning to find the right approach to the project, but things are going smoothly now.
The Reward
Internships validate the hours I've spent learning in class, as well as refine my personal interests in the field. Of all the internships I have participated in, Harm Reduction Ohio, a nonprofit that supports drug policies based on science and human rights, was the one I felt most connected to. Although a lot of the analyses that I did were exploratory, using algorithms I was unfamiliar with, I felt as though I was doing meaningful work. The numbers in a list of data are representations of something that has happened or is happening in the world around us. At Harm Reduction Ohio, this is something that is emphasized daily.
The Quiet Creep of Data
Data is everywhere, and it's important for the big picture, but after studying data analytics and interning in the field, I can no longer look at artifical intelligence devices without evaluating their ethicality and best practices.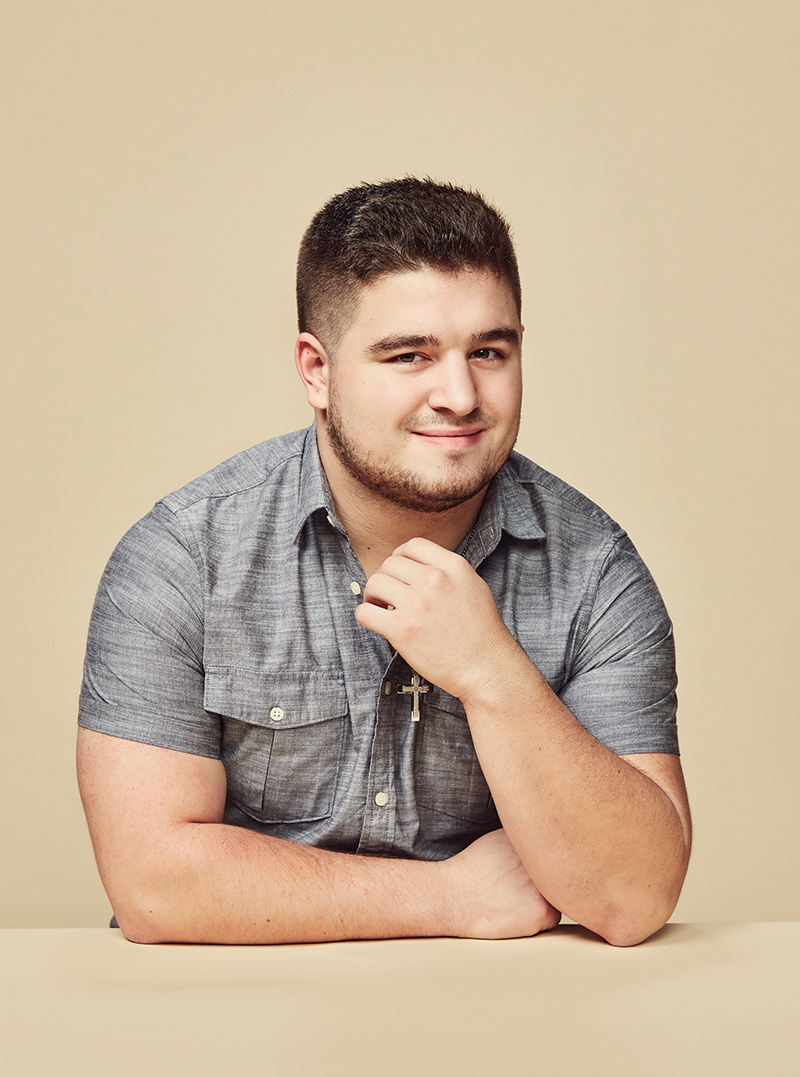 Austin Burgess '21
Major: Data analytics (economics concentration)
From Politics to Basketball
As a data analytics major, I've taken part in labs, projects, and classwork that have used data concerning political polarization, basketball player stats, gender inequality, stock markets, hieroglyphic image classification—all while being taught cutting-edge statistical methods widely used in the industry today. I recently analyzed data about credit card transactions and used a machine-learning technique called neural networks to predict whether the transaction was fraudulent or not. I've also used offensive drive data to show statistical evidence that NFL teams who run the ball more often than pass are more likely to score points.
Published May 2020